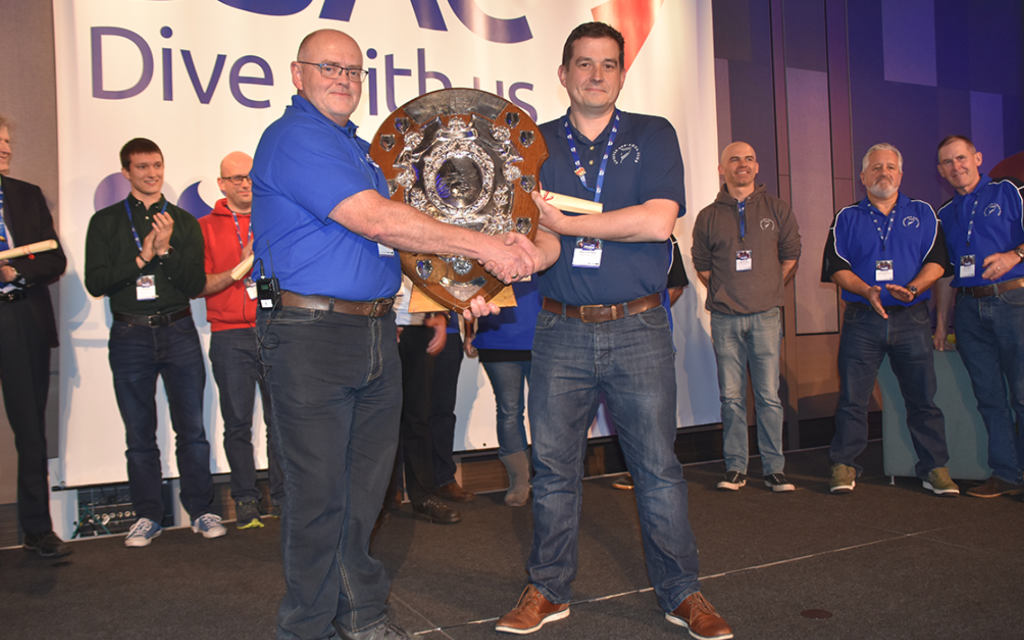 BSAC clubs still have time to register their intention to enter the Heinke Trophy 2022, BSAC's premier annual award.
Interested clubs have until 30 June to let BSAC HQ they would like to submit an entry into this year's award. Once registered, they will then have until 30 September to compile and submit their full Heinke Trophy report.
By taking part in this year's award, your club could also help BSAC benefit from theshared learnings and experiences from the pandemic.
Launched back in 1958, the Heinke Trophy is presented each year to the club considered to have done the most to further the interests of their diving and BSAC. This year's Heinke Trophy has extra significance as it aims to celebrate the resilience and determination of BSAC clubs in the face of Covid-19.
As well as putting the spotlight on your club's achievements over the past year, the 2022 trophy also includes the opportunity for clubs to highlight how they overcame the challenges of the pandemic.
Heinke Trophy adjudicating team member Phil Harrison, MBE, said the 2022 award was an ideal way for clubs to share their experiences, he said:
We've learnt a lot through Covid, and we want the Heinke to share what we have learnt, and how that will change for the better, how clubs will operate in the future.
The Heinke Trophy 2022 is open to all BSAC clubs, whether UK-based or overseas, diving or snorkelling (or both), small, large, well-established, or new. This year's winners will receive £1,000 and the coveted Heinke Trophy, following in the footsteps of previous winners, including East Cheshire SAC, Clidive, and Chester SAC.
Registering can be done easily online, and once signed up, your club will need to compile their final Heinke Trophy 2022 entry in the form of a digital or print report.
There will be a private webinar held on 30 June at 19:30 hosted by the adjudicating board for all those who register their interest in the award in order to help gain more insight on how to put together their final entry (due in September).
How to enter for the 2022 Heinke Trophy:
STEP 1: Register your club's intention to enter the Heinke Trophy by completing the online registration form. Deadline to register is 30 June 2022.

STEP 2: Submit your final entry by midnight, 30 September 2022.
For more information and to register, go to bsac.com/heinke.


The BSAC network is working together to keep people connected to the sport. With online training, special interest webinars, competitions, support to clubs and the trade, and much more...we'd love you to join us.