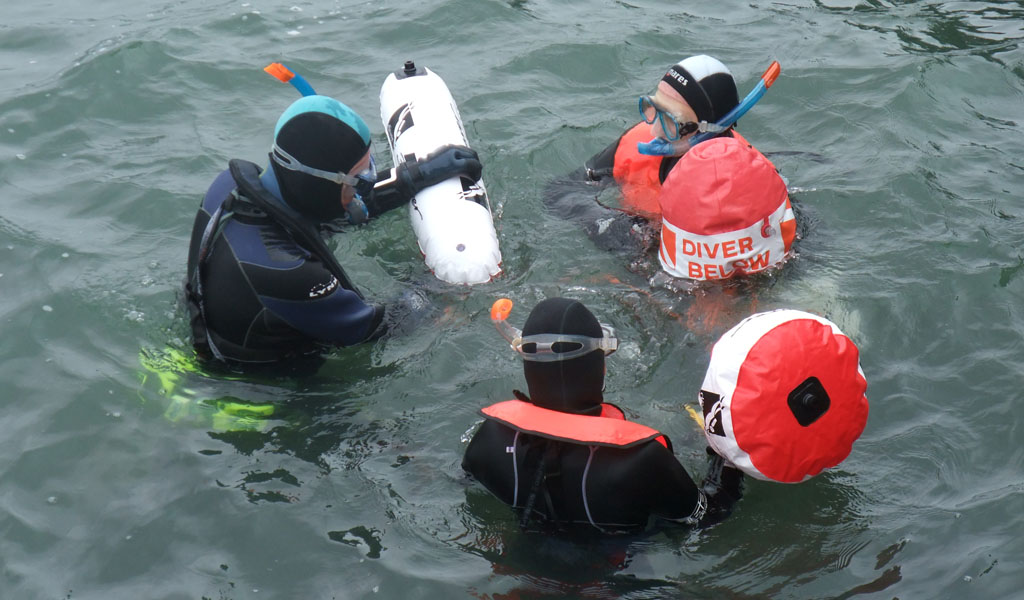 The 2018 Annual Diving Incident Report is now available online.
Remember it is important to report any incident involving Snorkellers as has been done in this current report.
The report is the first to be complied by the new Incidents Advisor, Clare Peddie. Whilst the report follows a similar format for the synopsis for individual incidents and maintains the same classifications there are some initial changes brought in by the new advisor. During the analysis this year a decision was made to investigate the efficacy of rescue skills and try to establish if there was any evidence to indicate that there was any significant weakness in this area. The detail of the analysis can be read in the report but the indications are that not only are rescue efforts fairly positive in their success measures but that there is reason to have confidence in their value in saving lives. The Report shows that Snorkel divers have been involved in saving lives.

All divers should take some confidence from the information contained within the report. It shows, contrary to sometimes uniformed comments, there is a demonstrable benefit in learning and maintaining rescue skills. The is a need to routinely practice such skills so that should they be required they are ingrained and more or less automatic and importantly can be delivered with confidence.
- Marg Baldwin, Snorkel Instructor Trainer
Rescue skills in Snorkelling
Resuscitation
The instances, where resuscitation techniques are called upon, are significantly more serious because the casualty is by definition unconscious and not breathing. Even in these very difficult circumstances, the evidence is that divers have successfully resuscitated casualties.
The success rate is 16% for CPR and 18% for oxygen-enriched CPR; and when an AED is used the success rate is increased to 30%.
Remember the Skill Development Courses of Oxygen Administration and Use of Automated External Defibrillator (AED) are available to Snorkellers.
Snorkel Lifesaver
Snorkel Lifesaver training can add new meaning and focus to winter pool sessions. The Wet test for Snorkel Lifesaver requires the students to achieve a whole series of rescue related skills.
The throwing skills can be fun as students try to throw further and more accurately than their mates. Such healthy competition may well pay dividends if they ever need to use the skill for real.
The skills of delivering effective rescue breaths and towing require the development of more efficient in water skills to avoid becoming too tired during a rescue and can only enhance general snorkelling skills.
Snorkel Life Saver material is free to download from the website covering both theory and practical skills. When your students are proficient at the skills invite an external assessor to complete the formal assessment, if you don't know someone who can fulfil this role contact your Regional Coach or the Snorkel Chief Examiner and between them, they will help you find an Assessor in your area.
Future reporting
Remember we encourage more detailed reporting and especially of incidents that are successfully resolved.
Join a BSAC club to enjoy safe and exciting snorkelling around our beautiful UK coastline.