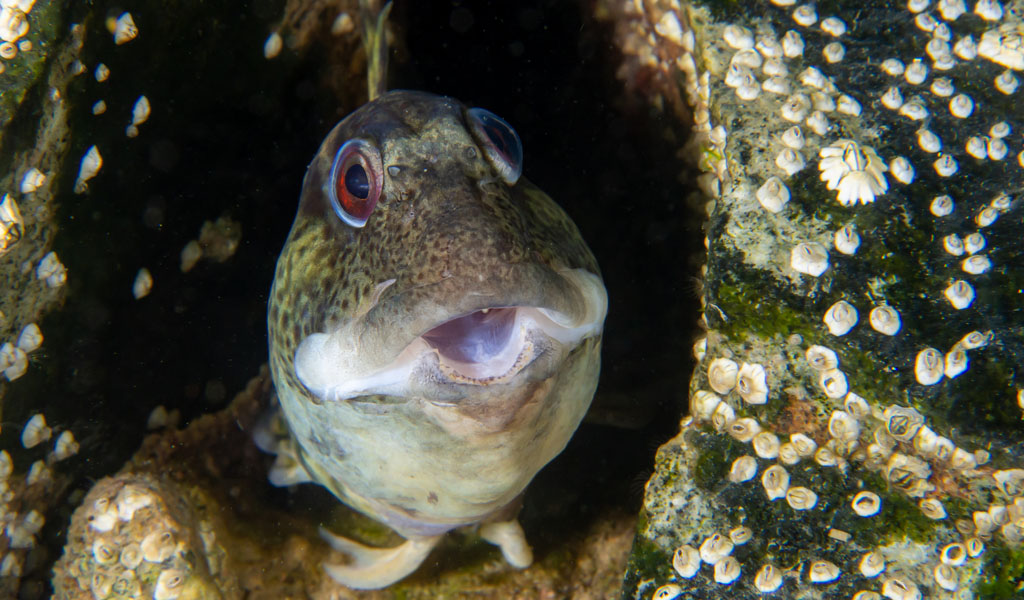 Yo-Han Cha welcomes the return of shore diving and the freedom it offers divers of all levels.
I love going shore diving, there's a simplicity to it that I just love, to drive to a site, kit up and just get in... then bliss, the dive begins! Well, that's the theory, although in practice I've found that it's usually a little more complicated than that.

Assuming that I have a willing dive buddy, the first step is to choose the dive site. The quality of shore dives can vary massively between sites, but choosing a mediocre site might be acceptable if it's close or if Mother Nature deems it the only one available.

However, if a few hours of driving are needed, I will typically be looking for a site that's more rewarding. For that information, I usually rely on Anita Sherwood's excellent guide book, 'Top 100 British Shore Dives' or picking the brains of more experienced divers. The more shore diving I've done, the more I've grown to love diving in the west of Scotland – the sea lochs are stunning and they have the added advantage of providing shelter whenever the fine Scottish weather decides to be unusual and provide wind and rain.

Some of them drop down quite deep, so my buddy and I can pick our depth instead of being restricted by the seafloor. That being said, I love diving in the shallows – there's always so much more light, a valuable commodity for a photographer.

When I started shore diving, I found I finally had to pay attention to tide tables. I had previously just depended on the skipper letting us know when 'ropes-off' was. This is important. A friend of mine, who shall remain nameless - but you know who you are - once got high and low tide mixed up! What should have been an easy entry, turned into a long and slippy walk to the shore. The tides don't always co-operate with my annual leave and deciding between a 4am start (see Michelle's column, Sleepy-head, for the downsides of an early start) or splashing out on a night's accommodation near the dive site used to be a dilemma.

These days, I mostly just splash the cash; there's something wrong about setting my alarm clock earlier on my days off than during my working days. At the time of writing, the non-availability of coastal B&Bs was having quite an impact on inland-based divers visiting the coast in various states of sleep deprivation!

Entry and exit points are, naturally, a crucial consideration. There are sites where access to the sea is easy and others where it's much harder. The long trudge while fully kitted up is never fun and always reminds me that I really should do more in the gym (also off-limits). But it's all worth the effort thanks to the abundant life that we have around our shores. In just a few metres of depth, there's lots to be seen.

I've always enjoyed taking in new divers who excitedly point out species I would often ignore due to their abundance. They're not to know that velvet swimming crabs and starfish aren't usually considered exciting. The point is that it's exciting for them, and if they're happy, I'm happy.

My goal is often to try to find them something a little less obvious, like a nudibranch, but they usually end up discussing the starfish that they saw on the dive. Well, if they find starfish exciting, it bodes well for their future diving when they'll hopefully start seeing a lot more of what our British seas have to offer.
BSAC members save £££s every year using BSAC benefits.
Join BSAC today and start saving on everything from scuba gear, diving holidays and diver insurance, to everyday purchases on food, online shopping and retail with BSAC Plus. Click to join BSAC today.
This column was originally published in SCUBA magazine, Issue 105 August 2020.
Images in this online version may have been substituted from the original images in SCUBA magazine due to usage rights.