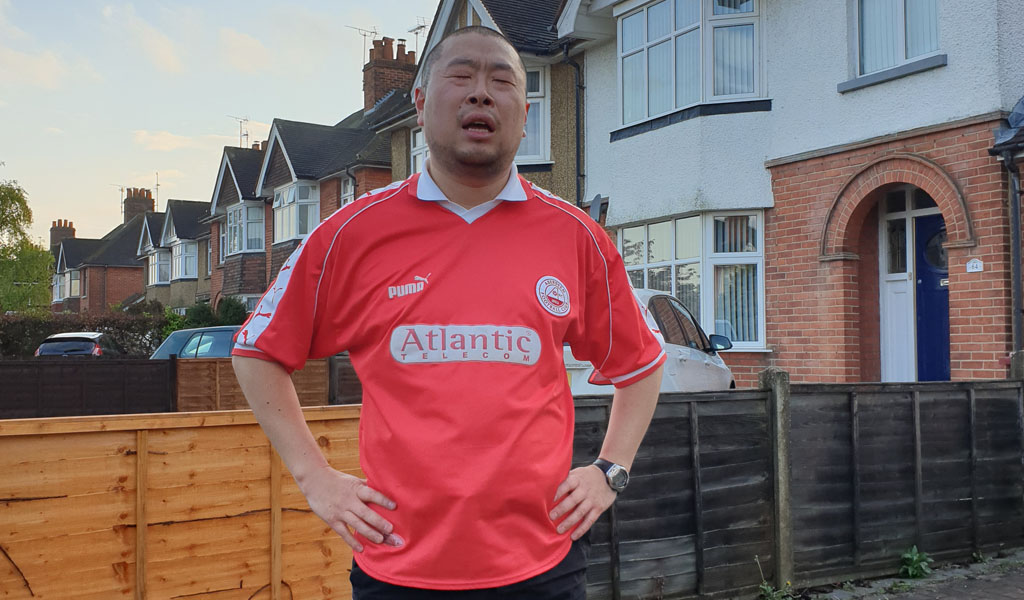 It's back to being a beginner for Yo-Han Cha as he takes up running to combat lockdown flab.
On more than one occasion when I was a Training Officer, I had to delicately advise students that drysuits don't stretch, therefore if their body had changed shape since they last dived, then the drysuit that they hired last time, might not fit them now. Perhaps awkwardly is more accurate than delicately.

However, recently I've found that my drysuit, although it may not stretch, has definitely started to shrink – especially around my waistline. This motivated me to take up a new, lockdown-appropriate hobby – running. This was the first new hobby that I'd taken up in many years and I came to realise that despite scuba diving and running being very different sports, being a beginner in both had some similarities.
Follow a training structure
Due to the nature of diving and none of us having gills, training is structured. We need to learn how to use the equipment correctly and what the best practices are to prevent incidents. Running is relatively safe. I'm not doing ultra-marathons, so I'll always be local to home or work. I probably should have followed some kind of structure like 'Couch to 5k', but I didn't.

Trying to keep up with my mate around Newbury for my first run probably wasn't very beneficial for either of us. He didn't get much of a workout. I thought I wouldn't make it back alive. My first few runs involved following that same patient friend. My progress seemed to be measured by the number of times I begged him to stop when I needed to catch my breath.

I potentially would've got to five kilometres by now if I'd followed a tried-and tested-programme. As it happened, I pushed myself too hard too soon and apparently shin splints are a thing and they need time to heal. I'm almost at 5k now, and should be there by the time this is published, but I'm not quite there yet.
Invest in the right kit
Just as borrowing and hiring diving equipment is okay when you're starting, running in my general purpose trainers wasn't really helping my progress. Investing in a pair of running shoes that I got fitted, pre-lockdown, helped a lot; my ankles were particularly grateful. There looks to be a lot of other running equipment I could buy, but I'll stick with the shoes for now.
Have the right support network
I always encourage new divers to join a club. There they'll hopefully be exposed to a wealth of experience. I've not joined a running club yet, but due to running being a relatively common sport, it turns out quite a few of friends are experienced runners and happy to give me good advice when I ask typical beginners' questions. Of course, I get nuggets of wisdom such as "Go buy a pair of running shoes!" or "Don't run with shin splints". Most importantly, they've been a massive source of encouragement to carry on running when, I'll be honest, compared to diving, it can be repetitive, boring and hard work. Still, I'm told that it gets easier and more enjoyable the more I do it [that'll be the endorphins kicking in – Editor], so I'll keep persevering in the hope that my drysuit stops shrinking.


BSAC members save £££s every year using BSAC benefits.
Join BSAC today and start saving on everything from scuba gear, diving holidays and diver insurance, to everyday purchases on food, online shopping and retail with BSAC Plus. Click to join BSAC today.
This column was originally published in SCUBA magazine, Issue 104 July 2020.
Images in this online version may have been substituted from the original images in SCUBA magazine due to usage rights.