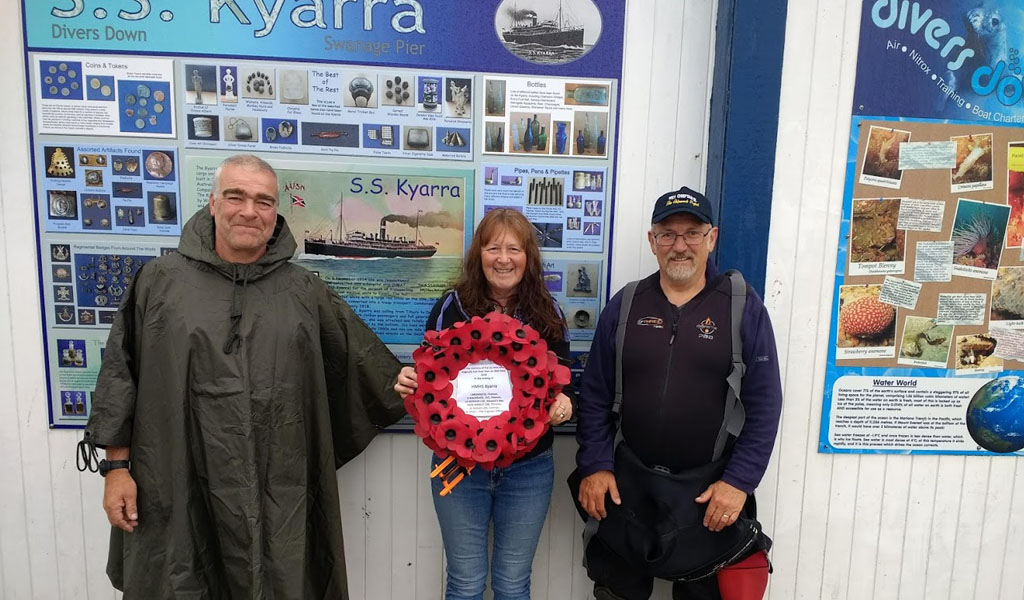 Isle of Purbeck SAC recently teamed up with Swanage dive centre Divers Down to lay a wreath on the wreck of the Kyarra, marking the centenary of its sinking.
One of the south coast's most iconic wrecks, the HM hospital ship sank on 26 May 1918, after being hit by a German torpedo a mile south of Anvil Point near Swanage, with the loss of six men.

Pat Collins, co-owner of Divers Down, said that despite the Kyarra only being diveable at certain times due to currents, the dive team managed to lay the wreath within an hour of her actual sinking, 100 hundred years on.
The commemoration was even more special as this year we celebrate 60 years of Divers Down and our friends at Isle of Purbeck Sub Aqua Club are also celebrating their 40th anniversary.
- Pat Collins

Pete Williams (Divers Down), Pat Collins (Divers Down) and Nick Reed (IPSAC) with the wreath before it was placed on the Kyarra.



Ready to start your scuba adventure? Join a BSAC club.