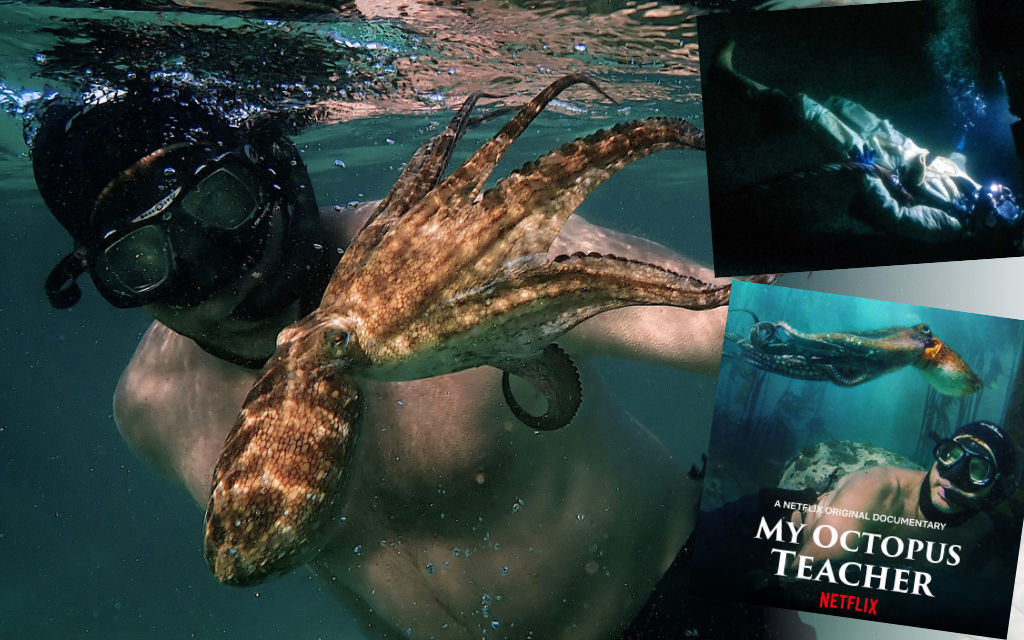 Yo-Han Cha turned to online viewing during lockdown to sate his frustrated appetite for diving; he has two strong recommendations.
Almost as soon as one lockdown ended, it seemed like another began, and we all had to think of ways to fill the void created by the absence of diving. I was fortunate to be able to work from home and there's been a correlation between the lack of diving and the amount of overtime I've put in.
I've re-discovered computer games, old and new. The inner nerd in me is alive and well! In common with many others, I've been streaming a lot these days. Whether it be TV series or films, I've found myself subscribed to almost all the main streaming platforms. In amongst the hundreds and thousands of titles available, I found two documentary films set in the sea that I really enjoyed. Strangely, they were not documentaries about diving in clear blue tropical waters and coral reefs. Weirdly, neither of them involves actual scuba diving, although perhaps it isn't quite so weird bearing in mind how inaccurately Hollywood portrays our sport.
1. Last Breath
The first was Last Breath, first released in 2019. Despite being a keen cinema-goer when I was allowed to, I wasn't aware of its existence until I heard whispers of it on my social media. So, one night, having nothing better to do, I watched it and wondered what had taken me so long.
Without trying to give away too many spoilers, it's an interview-led documentary about a commercial diver who gets stranded at the bottom of the North Sea with five minutes of breathing gas remaining. Perhaps because I grew up in Aberdeen and not unfamiliar with the North Sea winds and perhaps because I've dived in the UK where it's cold and dark (although nowhere near the depths commercial divers go to) but this film really hooked me in and took me on a powerful emotional rollercoaster. The fact that it is a documentary rather than a work of fiction had me transfixed until the very end.
2. My Octopus Teacher
The second was My Octopus Teacher, filmed on the other side of the world in South Africa. This one was released during lockdown and it's about a man who over the course of a year documents his extraordinary relationship with a wild common octopus. I found it utterly heart-warming and—for me—quite distinct from run-of-the-mill wildlife documentaries.
What sets it apart? Well, all the action takes place in a South African kelp forest near Simon's Town on the Cape Peninsula, which is exposed to the cold Benguela current. It reminded me much of diving in the UK, with our own cold waters and kelp forests, and that made me love the film even more. Equally important, it was filmed while snorkelling and freediving, and it depicts filmmaker Craig Foster's own growing relationship with the sea after trauma in his personal life.

If you're still looking to fill some time and haven't watched either of these, I'd definitely recommend them. Hopefully, they'll help you feel a little more optimistic about the future.
And, if you'd like to see a short video of the UK's own kelp forests, check out the first episode in BSAC's Discover UK Seas video series.
Ready to start your scuba adventure? Join a BSAC club.
This column article was originally published in SCUBA magazine, Issue #113 April 2021. For more membership benefits, visit bsac.com/benefits.
Images in this online version may have been substituted from the original images in SCUBA magazine due to usage rights.