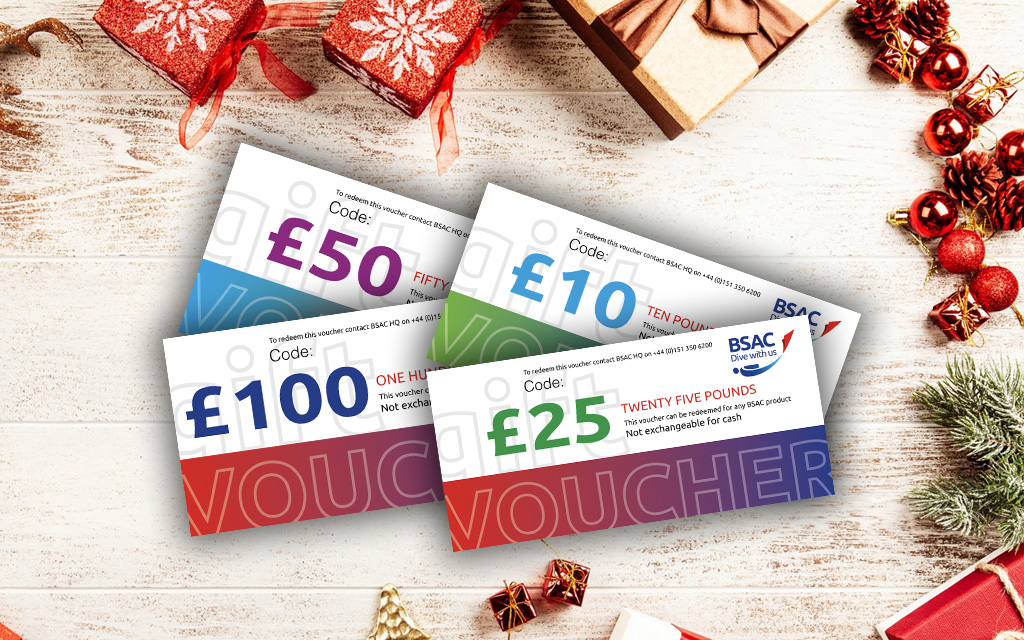 Love the underwater world? Gift it to others this Christmas with vouchers available in a variety of denominations.
Do you have a friend or family member that you think may like to give diving a go, or want to give a diver something they'll really appreciate? You can now buy BSAC vouchers as a gift and use them for almost anything BSAC!
BSAC vouchers can be purchased in the online shop for various amounts starting from £10 all the way up to £200 and can be redeemed against any product sold through BSAC HQ.
This includes:
BSAC membership
Training events
Diver and snorkeller training packs
eLearning
Diving and snorkelling accessories
and much more...
The BSAC network is working together to keep people connected to the sport. With online training, special interest webinars, competitions, support to clubs and the trade, and much more...we'd love you to join us.