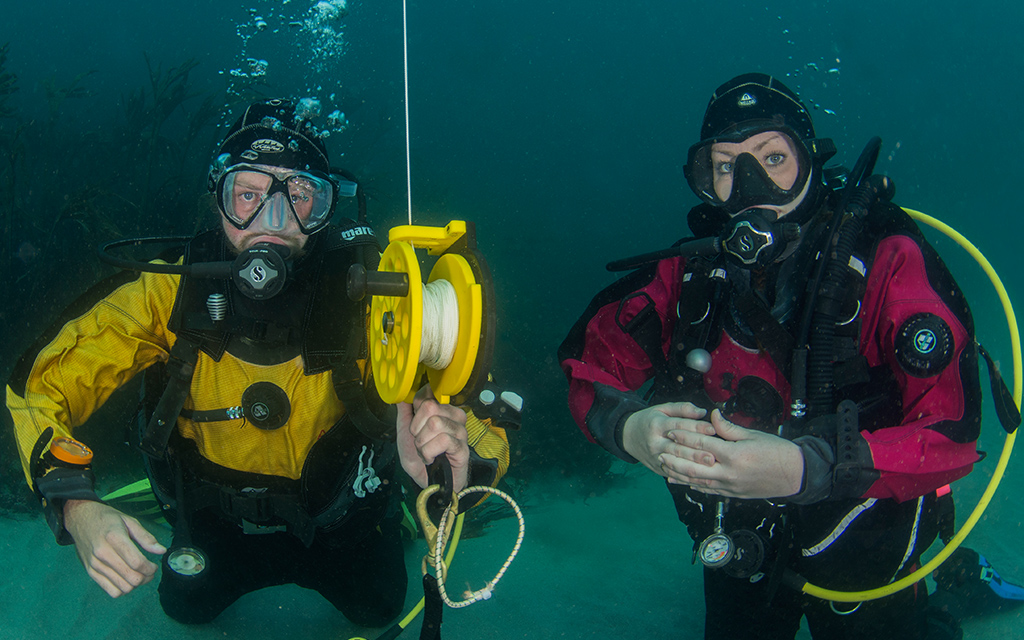 BSAC is encouraging Sports Divers to attend the upcoming conference with a reduced ticket price in the hope of helping them progress to Dive Leader.
Much like previous years, there will be Dive Leader lectures at the upcoming conference on 26 October at The Vox, NEC, Birmingham. If you are looking to - or are already working towards - the Dive Leader grade you are entitled to a reduced-rate BSAC Diving Conference ticket at just £15. There, you will be able to access the Dive Leader lectures - DT1 (Role of the Dive Leader) and/or DT12 (The Role of the Dive Manager).
As well as getting your Qualification Record Book signed off, you will get:
A reduced-rated BSAC Diving Conference ticket for £15 - saving £17 on the standard ticket price - with full access to the whole event.
Delegate freebies - tea/coffee, reusable delegate bag with various goodies inside, and a beer at the end of the day courtesy of blue o two.
Free entry to the Dive Show all weekend. (Saving the advance ticket price of £9.50)
Free parking (saving £16 on the day)
Please note: these free tickets for Sports Divers (or equivalent grade) are limited and will be allocated on a first-come, first-served basis.

Sports Divers need to use the link below to register for these special tickets.
I'm a Sports Diver, sign me up!Download the conference programme


When you register online for a conference ticket, you will need to tick the box(es) next to the Dive Leader lecture breakout session/s to sign up to those lectures at the conference.
You're invited to BSAC's event of the year!
For more information about our speaker line up visit the conference website.