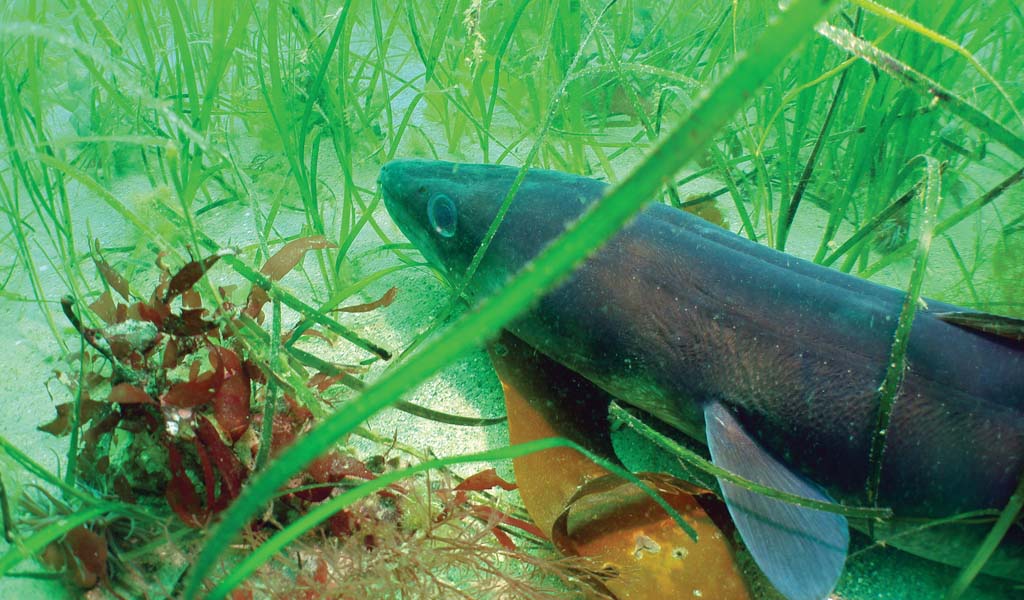 In this useful scuba diving guide to Mousehole, Cornwall, UK shore diving author and BSAC member Anita Sherwood shares her top tips with the diving community.
Mousehole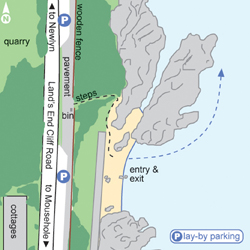 Mousehole is quite an unusual dive, taking you over bio diverse areas from forests of bootlace weed via rocks topped by kelp, finally to fields of eel grass. Summer is the ideal time to dive here, with winter being a little barren and not recommended, as the eel grass and bootlace weed will have died down.

After plunging below the surface you're straight into the dive among the pebbles and rocks where ballan wrasse are busy collecting weed for their nests. Head further around the rock wall to your left where bootlace weed towers to lengths of up to 6m, slightly reminiscent of the look of California's giant kelp forests. If you examine the weed carefully it is packed full of stalked jellyfish. Now follow a compass bearing out to sea, looking under the rocky overhangs topped by kelp where velvet swimming crabs peer back out.

Further on, you'll reach the eel grass with all sorts of anemones clinging to the base of the grass, from snakelocks to trumpet anemones. For me, the experience was made even more special with a free-swimming conger eel hunting fish in the grass.
Photo by Anita Sherwood - Shore entry point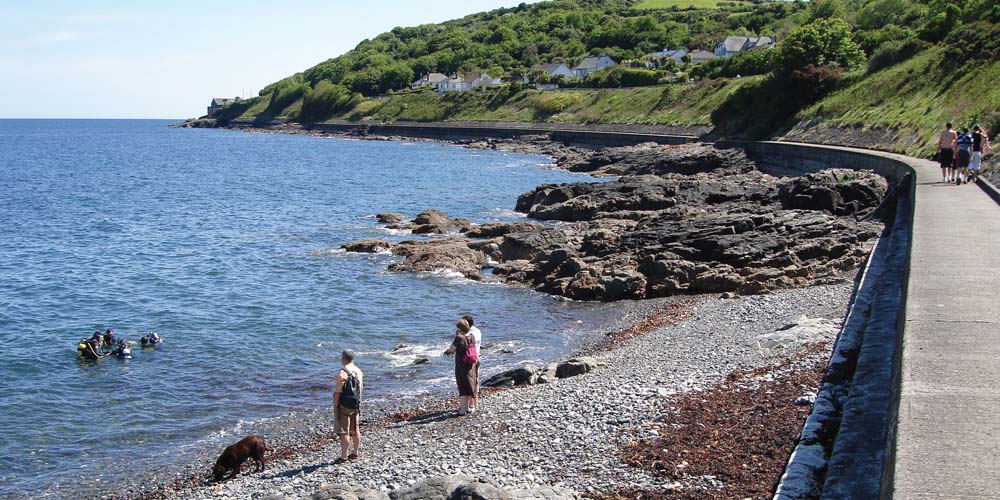 Location: Mousehole, Penzance, Cornwall
Directions: A30 from Penzance, onto B3315 to Newlyn; follow coast road to Mousehole until you are about a half mile from Newlyn, then it's the first layby after leaving Newlyn houses
Sat Nav: TR19 6QT (nearest postcode)
Grid refs: SW470276 Lat: 50:05:42N Lon: 5:32:20W
Air fill: Atlantic Scuba: 01326 618583 (shop) 07866 510103 (mobile) www.atlanticscuba.co.uk
Currents: Swell with eastern and southeastern winds
Hazards: Possible boat traffic
B&B: Ship Inn: 01736 731234
Pub food: Ship Inn: 01736 731234
Coastguard: Falmouth: 01326 317575
This UK Diving article was originally published in SCUBA magazine, Issue 106 September 2020.
Featured image by Anita Sherwood - Free-swimming conger eel
Anita is also the author of two beautifully illustrated, authoritative guides to UK shore diving, find out more.