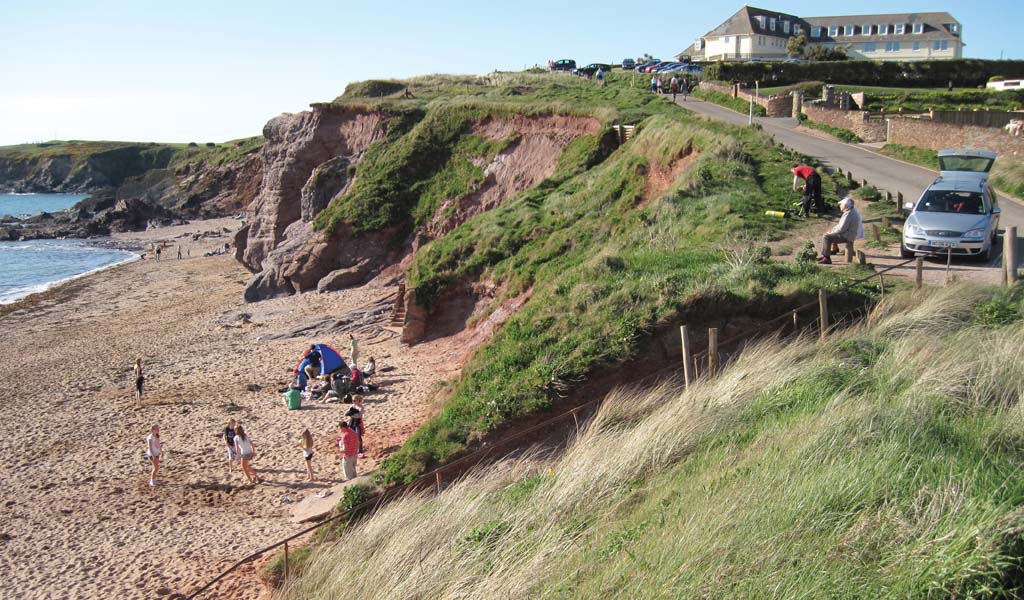 In this useful scuba diving guide to Louis Sheid wreck, South Devon, UK shore diving author and BSAC member Anita Sherwood shares her top tips with the diving community.
Louis Sheid wreck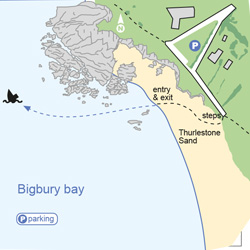 In 1939 the Louis Sheid fled from the German U-47 after rescuing the survivors off the bombed Tajandoen vessel. In a desperate attempt, it headed inland but ran ashore at Thurlestone bay. Both crews were rescued.

Today the wreckage breaks the surface at low tide and is a wonderfully shallow, picturesque wreck to explore. A snorkel out on low tide will guarantee you have no navigational errors. After dropping down, head SE which takes you to a fantastic metal framework. For photographers, this is an ideal spot to
capture the silhouette of wreckage. An occasional ballan wrasse weaves in and out of the metal bars.

The surrounding structure is home to sea hares and the underneath holds Sargatia elegans anemones. Heading back NW will bring you just aft of the boilers: follow the wreckage around. The large holes in the three boilers are home to leopard spotted gobies. On reaching the prop shaft, follow it down, which is quite a long fin and you'll probably be pestered by corkwing wrasse along the way. On finally arriving at the end, after a short explore you'll find the remnants of the stern and rudder. Once ready to leave, take a SE compass bearing, leading you back to the beach.
Photo by Anita Sherwood - The Louis Sheid wreck at low water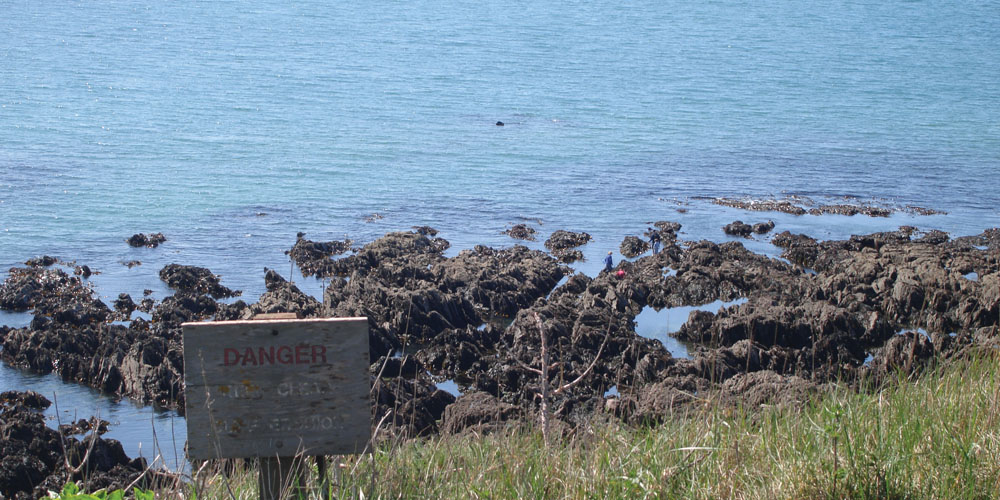 Location: Thurlestone, South Devon
Directions: Follow signs Thurlestone, go past golf club up hill, on bend 1st right to car park on cliff edge
Sat Nav: TQ7 3JS (nearest postcode)
Grid refs: SX675419 Lat: 50:15:46N Lon: 3:51:32W
Air fill: In Deep Dive Centre: 01752 405400 www.indeep.co.uk
Currents: Swell with SW, W winds
Hazards: Too dangerous to enter if waves are entering bay. Possible dive boat traffic
B&B: Tanfield: 01548 561555
Campsite: Aunemouth Farm: 01548 560339
Pub food: The Village Inn: 01548 563525
Coastguard: Falmouth: 01326 317575
This UK Diving article was originally published in SCUBA magazine, Issue 105 August 2020.
Featured image by Anita Sherwood - The parking attendant will let divers drive down the short road to drop their gear off, and is more than happy to point out the location of the wreckage from the car park.*
*We have been informed that there is no longer a parking attendant but a parking meter that takes card payments.

Anita is also the author of two beautifully illustrated, authoritative guides to UK shore diving, find out more.