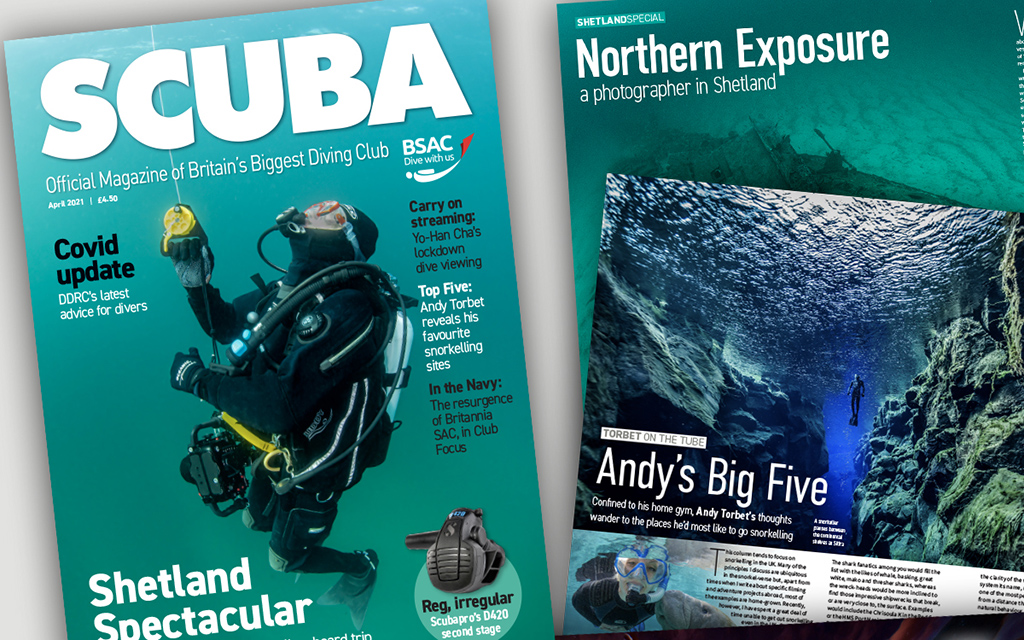 BSAC members are now able to search the archive of SCUBA magazine's digital version, iSCUBA.
Once logged onto bsac.com, the iSCUBA archive (linked to from your MyBSAC page or via the Member benefits section) contains the 'Joomag' reader.
This presents the magazine in digital page turner format which can be browsed like the printed version.
To use the new search feature, while in any issue, click on the 'Search' icon (in yellow below) and enter a term. Then, scroll to the bottom of the result listings and click 'Show results from other publications.'
Reader tips and tools
Use the buttons down the left-hand side for a speedier experience. The set of nine squares beneath the 'home' button presents a page view of the entire issue.
Click on the 'magnifying glass' icon on the left to search for a specific term, such as training courses or Ocean Diver. The reader lists most relevant pages, with a link to jump straight to the article.
You're also given the option to download iSCUBA as a PDF file, skip to a different edition, or print the magazine out.
Member benefits
Only BSAC members can access iSCUBA magazine, which is published ten times per year and available at bsac.com/iSCUBA