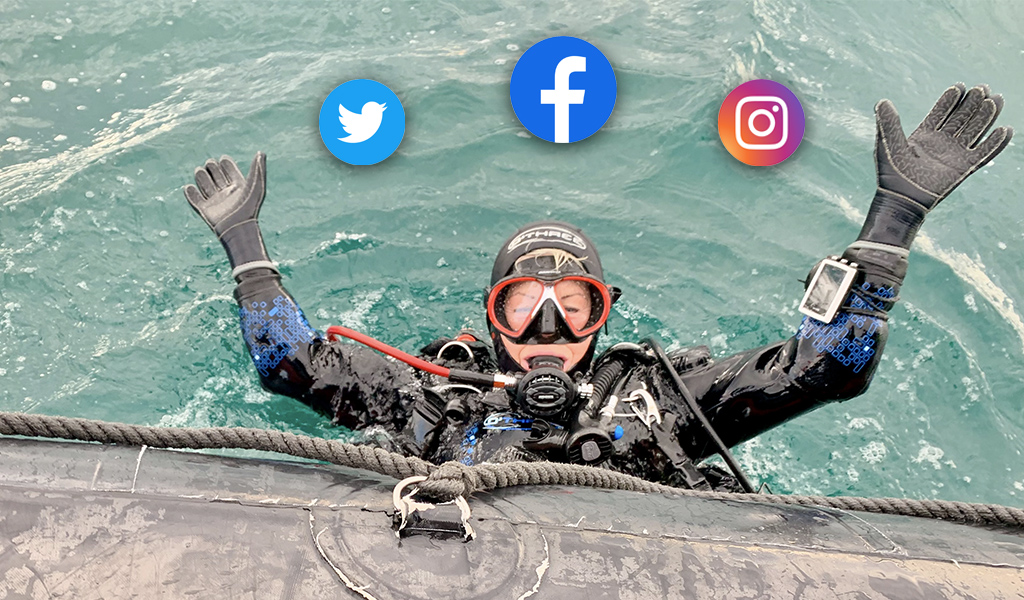 If you're a diver and also have social media and digital marketing experience, you could work with us!
BSAC is looking for a freelancer to help with its social media work in order to boost the organisation's visibility, as well as member and diver engagement. This will involve managing BSAC's day-to-day online presence by working with a strategy, producing good content, analysing usage data, facilitating customer service and managing projects and campaigns.
We're looking for someone who is digitally savvy, highly organised and has strong content creation and community engagement skills. Ideally with at least four years' experience in managing social media for a brand. Knowledge of and passion for scuba diving is essential.
Geography does not matter for this role as BSAC headquarters staff are currently working from home. And when the office does open again, this role could continue operating remotely. We anticipate needing someone for around three hours per day but it could be more depending on skills and experience. Experience with email marketing, managing marketing campaigns and website marketing are all useful too.