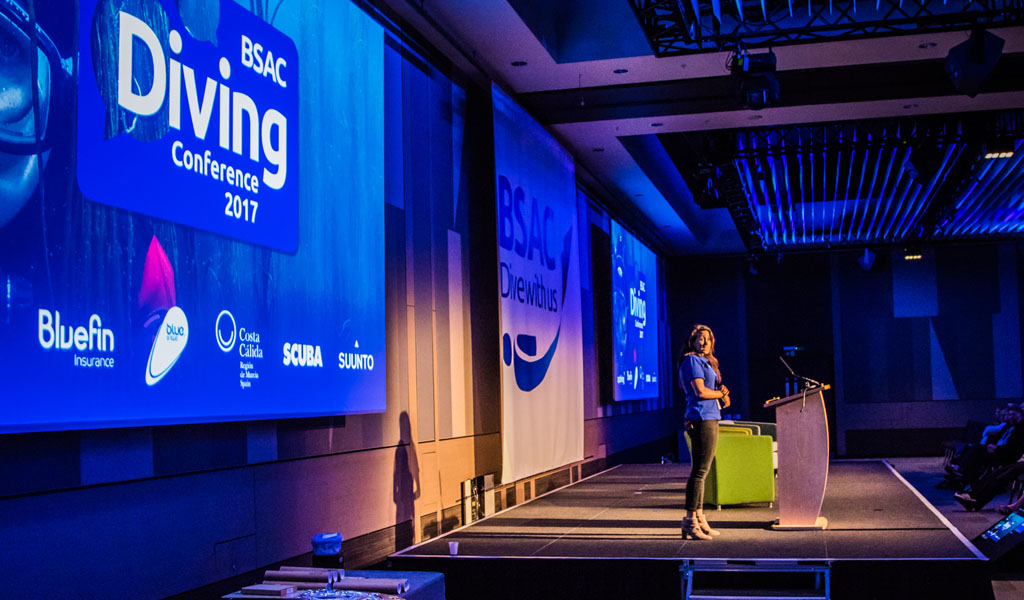 Mark your calendar for the BSAC event of the year – the next BSAC conference will take place on Saturday 26th October 2019 alongside the Birmingham Dive Show.
The last event attracted more than 800 of BSAC's most committed and experienced volunteers along with the all-important next generation of enthusiastic members, from clubs across the UK and overseas.

Designed to inspire, connect and support – this year's conference is a not-to-be-missed event for anyone interested in BSAC latest developments and to hear and feedback on its exciting future. The organisers are already busy working on building on the success of the 2017 event with an impressive speaker programme and offering greater networking opportunities with fellow members; to share ideas, challenges and solutions.

The event has grown steadily over recent years and to accommodate numbers moved to a bigger venue in 2017 – The Vox. The ultra-modern venue was top-rated by members and the event will be back there again in 2019. It will be even closer to the Dive Show this time around as the Dive Show will be in Hall 1 at the NEC, just a seven-minute walk from the conference venue.
Further information will follow as plans develop and Early-Bird tickets will on sale for all members in the Spring. In the meantime, you can check out the pictures and videos from the 2017 event below:
You can watch all of the main hall presentations from the BSAC Conference 2017 on Facebook (if you don't have Facebook please watch them here).

Check out BSAC's Facebook page for more photos and news from the BSAC Diving Conference and awards 2017.
BSAC Diving Conference 2017 'in a nutshell' video