BSAC's National Instructor qualification has just been awarded to an amputee for the first time. BSAC North West Regional Coach Sam Clarke lost her right leg earlier in 2022 but didn't let that hamper achieving her goal of reaching BSAC's most prestigious grade.
National Instructor (NI) is BSAC's highest instructor qualification and has been held by just 275 members since it was introduced back in 1966. During the final exam for the National Instructor course, candidates are assessed on their instructor and leadership skills across 23 separate elements. Two candidates were awarded NI status in 2022, including Dr Sam Clarke.
We caught up with Sam recently on her amazing achievement…
What club do you belong to? How long have you been diving/a member of BSAC?
I'm a member of Hartford SAC, and as secondary clubs I'm also a member of Blue Planet Explorers and Chester Sub-Aqua Club.
Why did you decide to go for your National Instructor this year?
Originally, I was due to sit the NI exam in 2020 but Covid struck. Then I had major surgery in January of this year. Once I'd recovered, I quickly got the itch to get back in the water and build up to what I'd been doing before all this happened. After support from some fellow NIs, I decided to go for it. I wanted to test myself.
How did you find the challenge of the programme and the final assessment?
Personally, I loved the challenge. I thrive under pressure. The NI programme is actually very enjoyable. You always learn a lot about yourself, as a person, as a diver and an instructor. The preps are very useful. They're challenging, get you thinking and develop your instructing skills. The boat preps are especially fun and valuable to prepare for the exam.
The final assessment is full-on. It's 4.5 days of constant assessment of 23 different elements. It's a tough exam, requiring a lot of work and preparation. The whole experience of prep and exam isn't to be taken lightly; but again, I have to say I enjoyed the whole lot, including the exam!

What did you learn about yourself as a diver?
I learnt, "I can do this!!" After losing my leg, I had to overcome a new set of challenges and work out how I could adapt to be able to not only dive, but also instruct again. I think the biggest realisation is just how stubborn I can be, to achieve what I set out to accomplish. Thinking outside the box, to make it possible.
What does your NI status mean to you?
It means a huge amount. It shows that anything is possible if you put your mind to it. I'm proud to be the first amputee NI.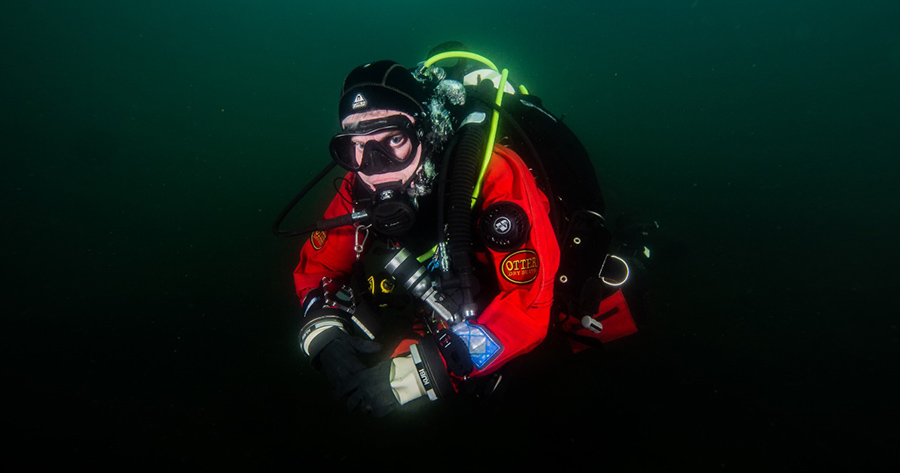 What do you intend to do next, now that you are a NI?
I plan to continue to develop as a newly qualified NI. There's a new ladder to climb as an NI, so that's next; along with hopefully inspiring others to aim high and achieve their instructor and diving goals. Plus being a role model/ambassador for divers with disabilities.
Would you recommend the National Instructor programme to other members? If so, why?
Absolutely. You learn so much about being an instructor, and you improve along every step of the programme. You have to put the work in, but it is thoroughly enjoyable and an experience you will only get by going through the NI programme. You make some life-long friends along the way.
National Instructor
Take your instructing skills further by becoming a BSAC National Instructor. Apply now if you are passionate about the future of BSAC training and want to make a contribution to our worldwide diving organisation at the highest level.