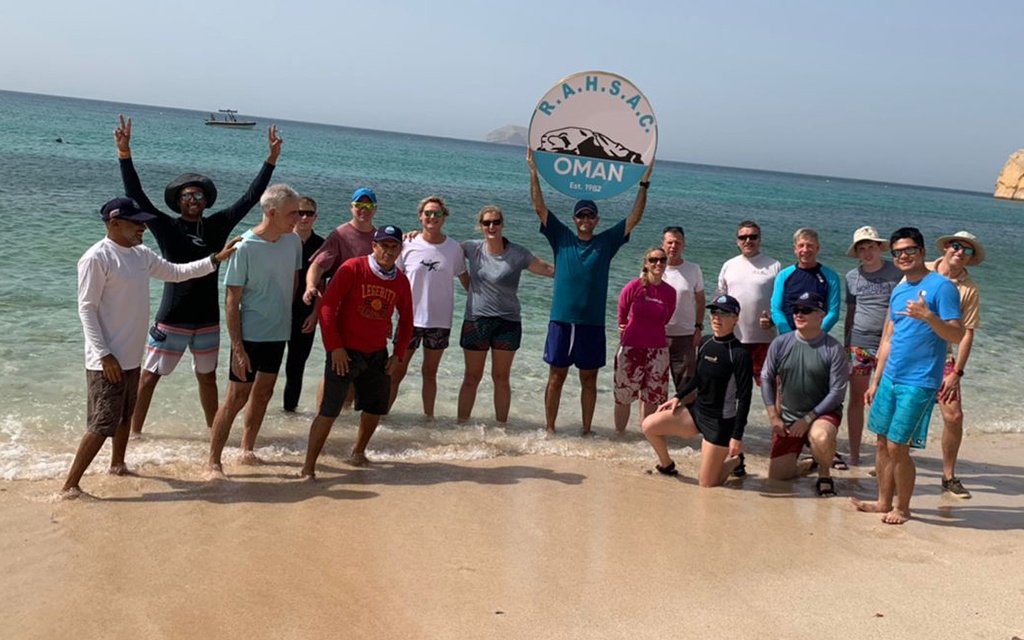 Oman-based Ras Al-Hamra Sub Aqua Club (RAHSAC) has scooped the Heinke Trophy 2022 – only the seventh overseas club to be awarded BSAC's premier award during its 64-year history.
Launched back in 1958, the Heinke Trophy is presented every year to the club considered to have done the most to further the interests of its members and BSAC. The last overseas club to be awarded the trophy was Brunei in 1994.
As well as recognising the contribution clubs make to the growth and development of BSAC, the Heinke Trophy 2022 also aimed to acknowledge the impact of Covid on club diving.
All clubs entering the Heinke Trophy 2022 were asked to submit a report on their activities between 1 January and 31 December 2021. RAHSAC stood out amongst the high standard of entries, earning praise for its active dive programme, leadership and teamwork that ensured the club was able to thrive during the challenges of the pandemic.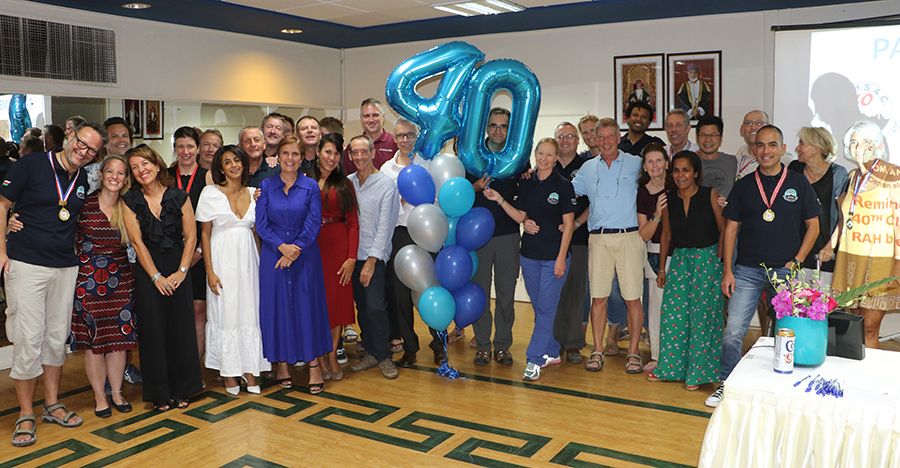 With the club currently celebrating their 40th anniversary, RAHSAC Chair Fiona Lemaire said the news that they had scooped the Heinke trophy had made their year extra special:
Winning the Heinke Trophy is great recognition for us as a club. After a very difficult couple of years, during which we rose to a number of challenges, it is wonderful to have our efforts recognized in this way. When we heard the news, we were coming to the end of an after-dive BBQ and there was an explosion of celebration - a real mix of joy, excitement and pride!
With the news of their success still sinking in, Fiona encouraged other clubs to enter next year's award:
The Heinke Trophy provides a great opportunity to reflect and record your successes and experiences. It also generates a focus and energy that brings club members together and gives you something to look back on in the years ahead.
Along with the coveted Heinke Trophy, as 2022 winners, RAHSAC will also receive £1,000.
Phil Harrison, who along with fellow judges Tony Marshall and Kevin Phillips sits on the Heinke adjudication panel, congratulated RAHSAC on their success:
RAHSAC Oman was a very worthy winner amongst some very strong entries. The branch demonstrated high-quality teamwork to deal with a range of hurdles, delivering safe and well-planned diving. It also comes across as very active, with a great atmosphere.
As well as the Heinke 2022 winners, two other BSAC clubs – Budehaven SAC and Totnes SAC – also receive certificates of commendation.
Neil and Angie Hadfield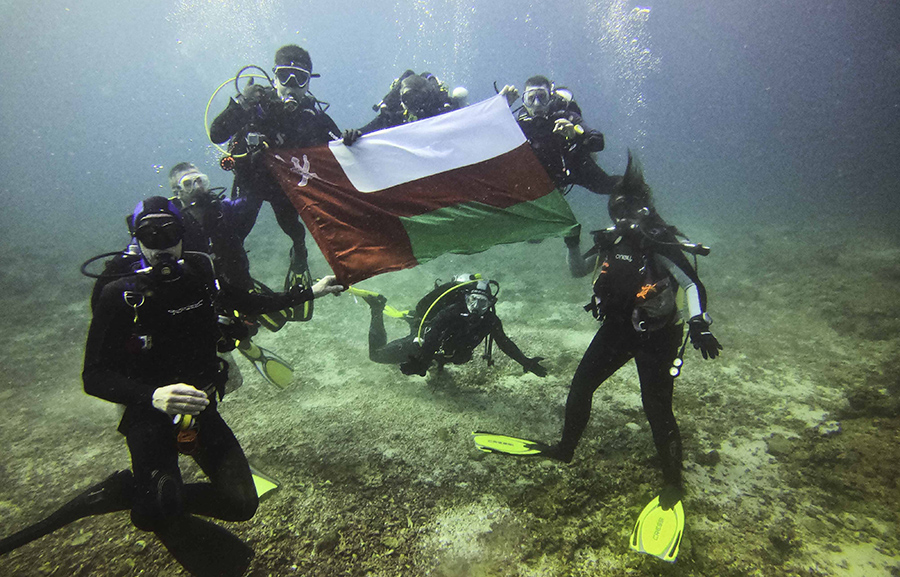 Phil acknowledged the resilience, positivity and creativity demonstrated by clubs in their Heinke entries in the face of what was an extremely challenging year in the life of BSAC.
We were really impressed this year by the way Covid was used as an opportunity to reboot branches and an increased use of bespoke training for disabled members was also great to see. Crowd and match-funding was also a common theme, that allowed enthusiasm to be built, new skills acquired, and new kit purchased, which all helped to energise activity.
Do you think your club has what it takes to be the next Heinke winner? Details of the Heinke Trophy 2023 and how clubs can enter will be released in the New Year.
For more information on the Heinke Trophy, its past winners and guidance on submitting a future Heinke Trophy report go to bsac.com/heinke