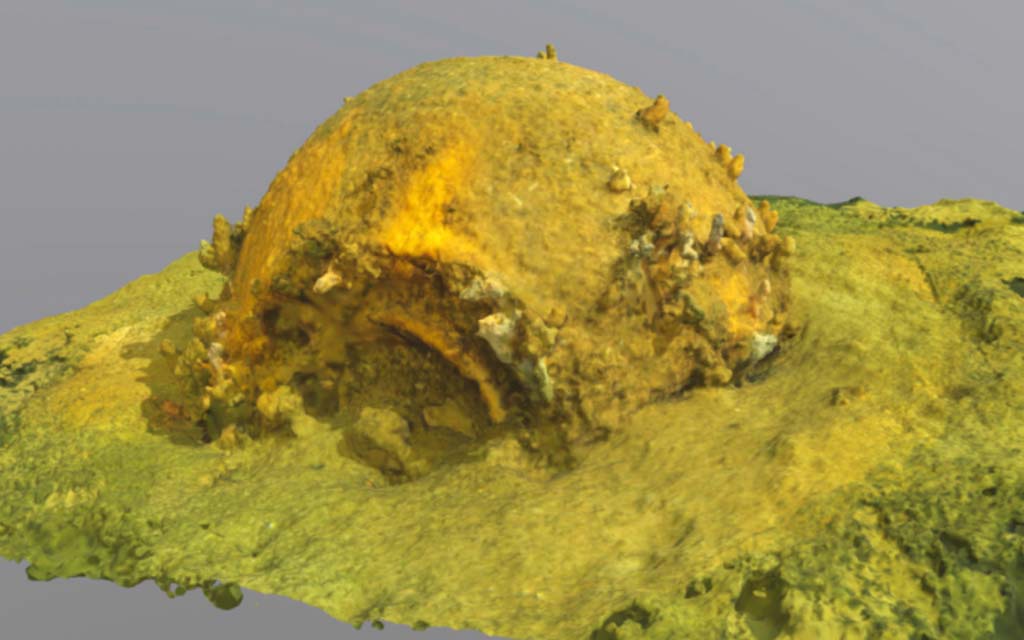 Now's the time to start planning our diving for next year – Jane Maddocks has some advice to help you devise a project for 2022.
For most of us, the past year has been about getting back in the water, recovering, improving old skills and just enjoying diving. For branches and centres, it has been about a cautious opening-up and resumption of training.
So, having done all that, we now approach mid-winter, and for many of us diving is reduced – and certainly colder – but we can use this time to make sure that 2022 is the best diving year for a long time. Winter is also an opportunity to revisit the BSAC webinar series. There are presentations covering a huge range of diving activities and are well worth watching again.
Part of my plan is to get to the Kernow Festival 2022. This 20th-anniversary bash will take place over the weekend of 11 June, with excellent South Cornwall diving, barbecues and a great social get-together on offer. Divers have come from all over the UK in previous years, and the 20th anniversary is going to be spectacular. Keep an eye on what is happening at kernowdiving.org.uk
This is also the time of year when we plan our future dive trips, booking skippers for hardboats, or making sure the RIB is 'winterised', keeping it in good condition as trips to dive sites further away are organised.
Plan now to benefit later
It's also the perfect time to sit in front of the fire or with members and friends, to plan next year's project. A new guide for planning a small diving project is now live on the BSAC website. It gives comprehensive guidelines about what branches or small groups of diving friends can do, and how to set up something that is fun and achievable for all grades of diver. The advice is geared towards small projects that can be done in a couple of days of diving. More ambitious projects will benefit from consulting the expedition manual.
Planning now will give the branch, centre, or group of friends, time to work out what skills are needed to make the project work. For some branches, persuading your Open Water Instructors to run the Marine Life Appreciation Course will really help next year as you identify the critters on the reef you want to survey as a project. Maybe some of your diving friends are Seasearch Observer trained and can get the project details sorted out
My main interest is wrecks. For me, an ideal way to spend the winter is finding my next wreck project. My dive buddies are doing the theory for both the BSAC Wreck Diving Course and the BSAC Wreck Survey Course. The practical elements are waiting for slightly warmer water so we can get out to sea to do them. I am already looking at other friends I will dive with and working out how I can best use their talents to make my wreck's story come alive.
If you are planning a diving project, it's also worth checking out the British Sub-Aqua Jubilee Trust (BSAJT) site. Anyone who got a BSAJT grant for their diving projects has to submit a report which is made public. Reading the reports can give you really good ideas about what you and your diving friends could try.
There are also reports on the website from the BSAC Wreck Award. Chester BSAC's 'Tale of Two Trawlers' is wonderful, as is anything by Alison Mayor and Martin Davies from Southsea SAC. Have look at the material – it is inspirational.
Ready to start your scuba adventure? Sign up for eLearning!
You can get started straight away with the theory knowledge element of BSAC's entry-level courses, Discovery Diver and Ocean Diver, and work at your own pace using the BSAC eLearning system.
This article was originally published in SCUBA magazine, Issue 121, December 2021. For more membership benefits, visit bsac.com/benefits.
Images in this online version may have been substituted from the original images in SCUBA magazine due to usage rights.