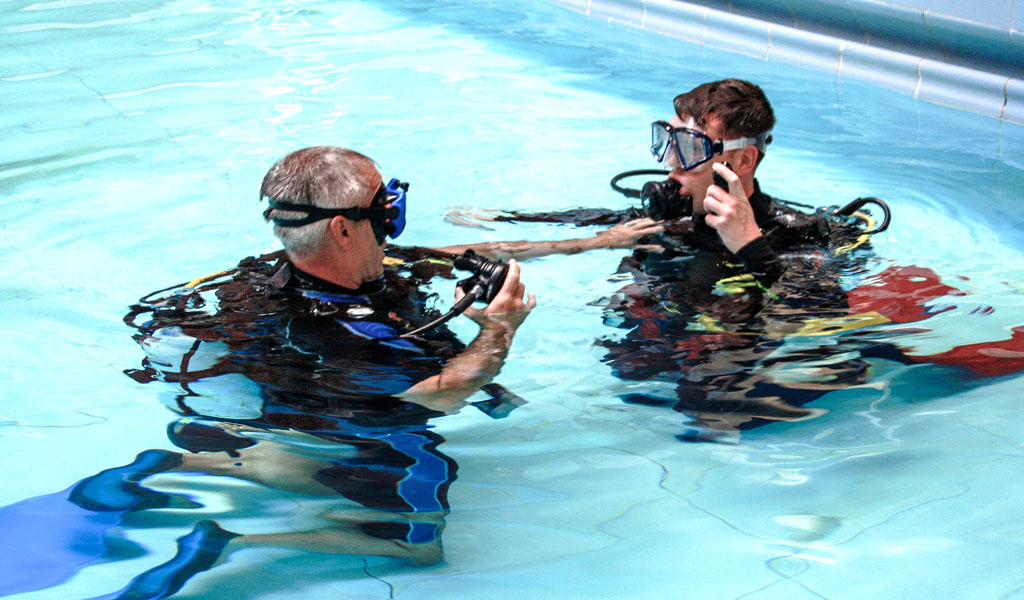 Everyone Active, one of the UK's leading pool operators, have asked BSAC clubs who are renting pool time from them to become Clubmark accredited by January 1st next year.
Everyone Active (EA) currently operate more than 175 pools across the country on behalf of over 50 local authorities. Their January 1st 2020 deadline for clubs using their pools to achieve Clubmark is not compulsory, but clubs that do achieve the accreditation will be offered a range of additional benefits, including a 10% reduction on pool fees.
What is Clubmark accreditation?
Clubmark is Sport England's national accreditation scheme for community sports clubs that recognises higher standards of welfare, equity, coaching and management.
Attaining the accreditation helps a club to show that they provide the right environment to ensure the welfare of their members.

BSAC has been supporting its clubs to work towards the Clubmark for more than 10 years and recent updates in the process have made it even easier to work towards the accreditation. As well as supporting a vibrant and inclusive club, there are various other benefits to clubs achieving the Clubmark status, including
helping in grant applications
fostering stronger relationships with local authorities and pool operators
supporting membership recruitment and growth.


Register your club for Clubmark with Sport England

Hear from a Clubmark accredited club
Raj Mistry, Chair of iDive, the latest BSAC club to attain Clubmark, said he would encourage any club to work towards the accreditation:
Clubs that go for Clubmark are shown to have a commitment to developing their club and their members can be sure that their club strives to offer the best in coaching and development. The accreditation does take some effort, but it is absolutely worth it.

How to register for Clubmark
To start the Clubmark process, register your interest with Sport England and your club will be allocated a mentor to support you through the documentation process.
More information on Clubmark and how to register



Ready to grow your club?
Download the NEW Grow your club checklist and work through it to help identify what to implement to grow your club. Download the checklist now.
For more support please contact marketing@bsac.com or if you fancy a chat call us 0151 350 6224 (Mon - Fri, 9 - 5:30).