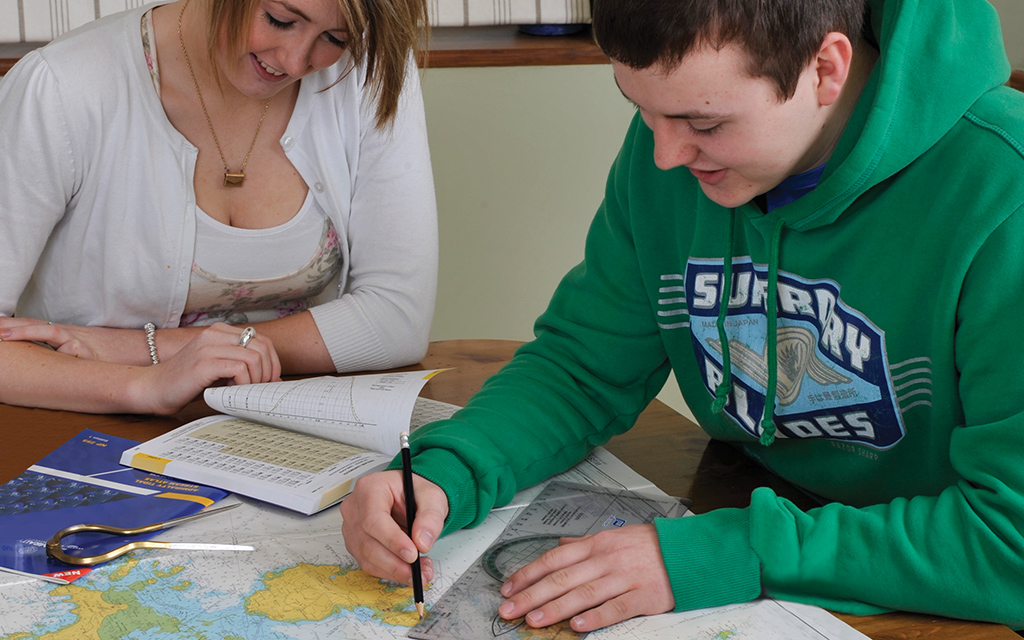 Chartwork and Position Fixing is a hands-on course designed for anyone wanting to learn and practice the navigation skills needed to plan more adventurous diving and put diving projects with a purpose into action.
The two-day course is open to anyone and it's a great way to get non-divers involved in the club, especially if they have family members who dive, as the course covers dive-trip planning and practical surface-navigation skills. No diving qualification is necessary to take part.
Your course will include a day afloat to consolidate your practical navigation skills following a day of theory sessions, dry practical sessions, and planning.

You will develop your overall knowledge of planning for more exciting exploratory diving, including learning about what nautical charts can tell you, working out the tides, how to fix your position at sea, how to locate dive sites, and how to plan and carry out a voyage.
BSAC Head of Diving and Training Dom Robinson said:
After completing the Chartwork and Position Fixing course you will have the skills and confidence to help organise more adventurous diving for your club or centre.
At the end of the Chartwork and Position Fixing course you will be able to find enough useful information about potential dive sites from nautical charts and other resources to get involved in planning diving to sites that your club may not regularly visit. You'll also have the practical skills to carry out your voyage plans.
Find out more about the Chartwork and Position Fixing course
Book onto a scheduled course near you. Or ask your Diving or Training Officer about potentially running a course within your club.