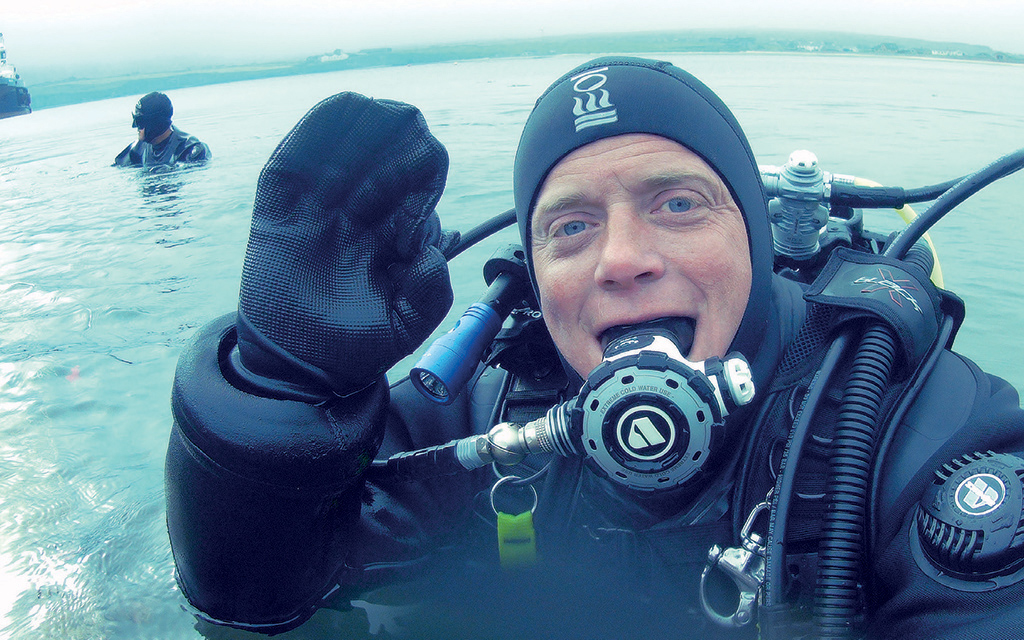 Scuba diver and BSAC member Dan Metcalfe will attempt to set three new underwater world records at Stoney Cove on Wednesday 28th September – and with the use of his hands alone.
Dan, colloquially known as 'Wheelsdan', was paralysed in a motorcycle accident in June 2014. He was left a complete paraplegic (from the bellybutton down), so he has no core/trunk muscles or use of his legs. After time recovering in hospital, Dan developed a new passion for handcycling and had progressed to 5th in the UK by 2018 when he was then involved in a second crash, leaving him with a compression at C4 in his neck.
After his second accident, Dan had to deal with mental health issues such as PTSD and depression, and credits scuba diving as part of his rehabilitation.
Despite these two lifechanging accidents, Dan continues to take part in lots of charity events, trying to give back to those who have helped him over the years and he's particularly keen to break barriers and prove that there should be no boundaries when it comes to people with disabilities taking part in sport.
World record attempts
Dan has been a scuba diver for four years now. Learning to dive with Bingham SAC instructors he has worked his way up from Ocean Diver to the position of BSAC Assistant Instructor. On 28th September he will attempt to set three new world records to raise money for MAGPAS Air Ambulance, The Scuba Trust, and Stoney Cove Dive Centre. All three attempts must be completed without surfacing:
'Fastest one mile scuba diving in fresh open water with a swimming band' (the swimming band will be secured around Dan's legs to ensure no movement)
'Fastest one mile scuba diving in fresh open water – MP2' (MP2 stands for 'Muscle Paralysis 2' and is Dan's disability category)
'Greatest distance scuba diving in fresh open water – MP2'
It's estimated that he will be swimming with his arms only for around six hours, will set new records, and hopefully raise a significant amount of money for charity along the way.
Updates
Visit the dedicated JustGiving page to contribute to and learn more about the fundraising effort. You can follow Dan's progress below: