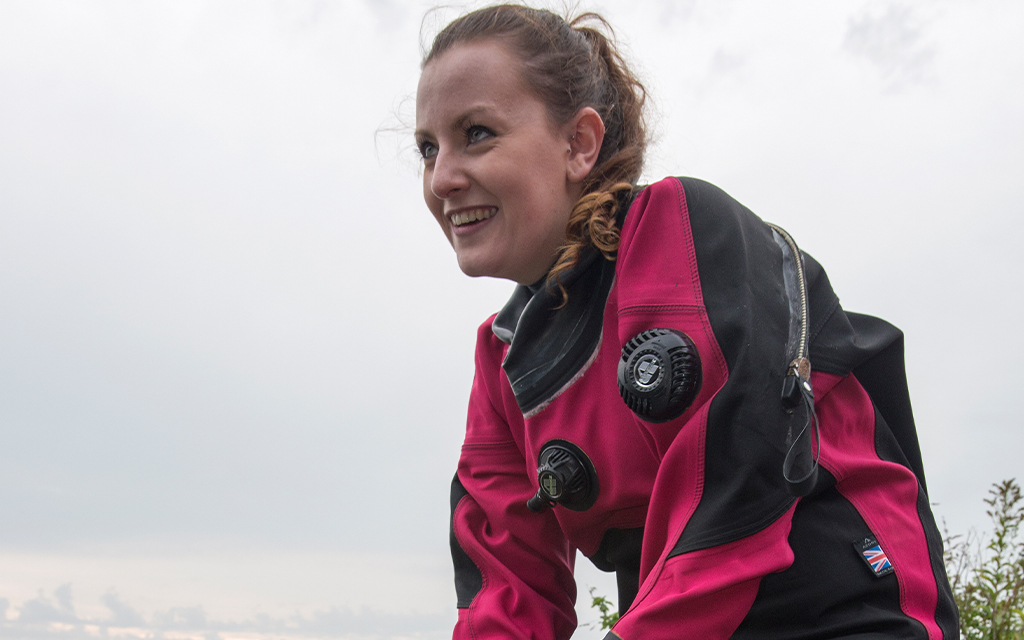 An advice and support section has been formed to provide guidance when making preparations to return to diving following winter months, the Covid-19 pandemic, or a few years break.
It is a common part of diving in the UK that we promote the need to get ready for an approaching diving season. Due to the UK winter weather with less than favourable surface conditions, shorter days and colder waters, many UK divers reduce or even stop their diving activity over the winter months. The impact of the Covid-19 pandemic and the consequent lockdowns and restrictions means that many divers have had much less diving activity and some may have had a layoff of 18 months or more. The consequence of this is that all divers less 'dive fit' and prepared for a time when the restrictions begin to be lifted and they are able to return to the water safely.
BSAC, the rescue services and other diving organisations frequently highlight the increased risks and the importance of preparing for the start of a new diving season. BSAC's incident report for 2019 provides some helpful data in support of this.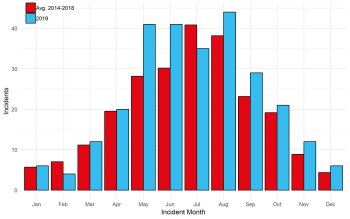 …In the years previous to 2013, the Incident report consistently showed a peak of incidents the early spring consistent with the start of the diving season. In 2013, we first identified that the normal initial peak of incidents in these spring months was absent and this absence continued until 2017, in 2018 we did see indications of a return to an earlier spring peak. In 2019, we definitely see a return to an earlier start to the level of incident reporting…
As Covid-19 restrictions are eased the first steps are likely to be to open up to outdoor activities where the risk of spreading the virus are much lower. The traditional opportunities to refresh skills, check out equipment and practice skills in a controlled environment like swimming pools are likely to be less available as restrictions ease.
BSAC is therefore compiling more detailed guidance on how, in the current environment, all divers can prepare for a safe return to diving activity and minimise the risks of encountering an incident. The initial guidance can be found at bsac.com/returnprep.
Further detailed guidance and supporting materials will continue to be developed and promoted over the coming period covering relevant subjects including:
Personal fitness and preparation
Take steps to prepare yourself physically and mentally for a time when you are able to resume diving. Start slowly with a level of exercise that suits you and build on it slowly. You don't need a gym or specialist equipment but sharing with a buddy can make it more enjoyable.
Equipment
Make arrangements to have your equipment serviced in plenty of time. Not every service centre may be open at this time and travel restrictions may impact on your ability to visit any centre that is open. If you are able to book a slot it will help to ensure there are no unnecessary delays.
Start slowly
Plan your initial dives to allow yourself time to build up to an appropriate level of depth and level of challenge of a dive avoiding strong tidal effects and
Skills practice
Plan to refresh and practice skills in a controlled environment before undertaking more adventurous dives. Buoyancy control and DSMB deployment are frequently key skills implicated as factors contributing to incidents.
Dive planning
Plan dives for yourself and others that take account of recent experience and the need to practice skills.
Weather and conditions
Monitor weather conditions in advance, try to avoid spring tides for initial sea dives and be aware that water temperatures may be cooler than you expect.
This advice will be developed and supported with additional resources for instructors and divers over the coming months.
The BSAC network is working together to keep people connected to the sport. With online training, special interest webinars, competitions, support to clubs and the trade, and much more...we'd love you to join us.