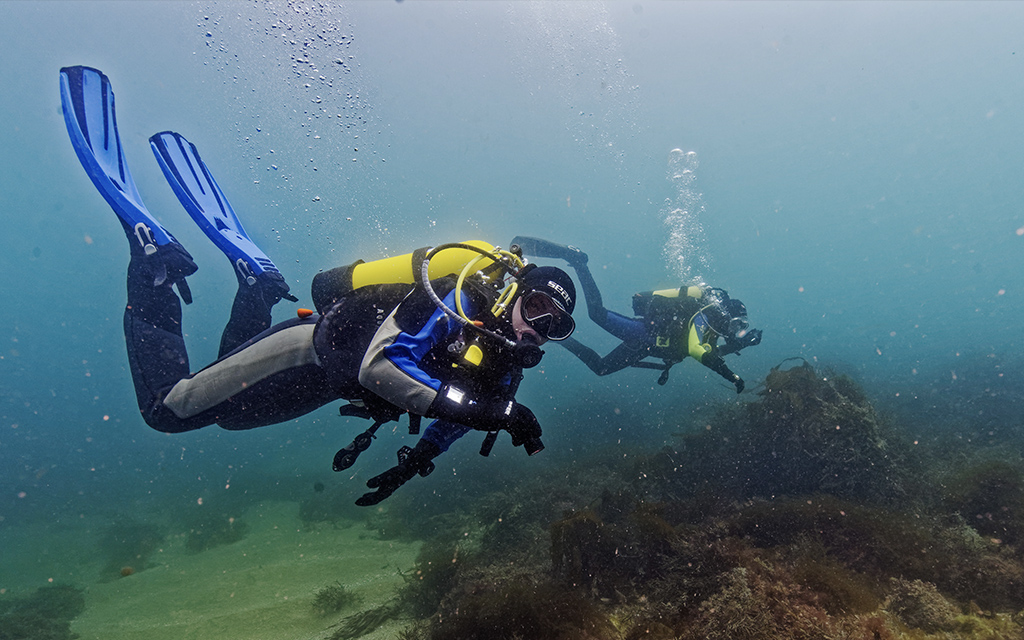 BSAC has released new guidelines for all divers and snorkellers to help us all take steps to protect and conserve the oceans we love so much.
As divers and snorkellers, we are the people who see what is happening underwater, and we have contributed our knowledge to the understanding of this underwater world in so many ways over the years. However, now our contribution is more important than ever.
The new guidelines are for the BSAC members and anyone else in the wider diving community, to think about and perhaps incorporate into their diving and snorkelling practices to help protect and preserve our diverse marine environment. We recognise that we are in a climate emergency and that we should act now to make sure we dive thoughtfully and in ways sensitive to the needs of the environment.

Environment lead at BSAC, Jane Maddocks, said:
We already know from member research that divers and snorkellers care deeply about the marine environment and they see BSAC activity in this area as very important. These new guidelines will support us all in making informed decisions when it comes to our own diving and snorkelling activity.
Written by the BSAC Environment Team, the guidelines cover topics such as diving and snorkelling activity, food and travel, and how to get more actively involved in conservation projects. The recent BSAC Strategic Plan (2021-2023) placed the environment at the core of BSAC's mission, values and actions and these new guidelines are part of a wider programme of work to strengthen BSAC's role in the protection and conservation of the underwater environment.
If you have any suggestions or feedback for the BSAC Environment Team, please email environment@bsac.com.
Download guidelines as PDFView guidelines online
The BSAC network is working together to keep people connected to the sport. With online training, special interest webinars, competitions, support to clubs and the trade, and much more...we'd love you to join us.