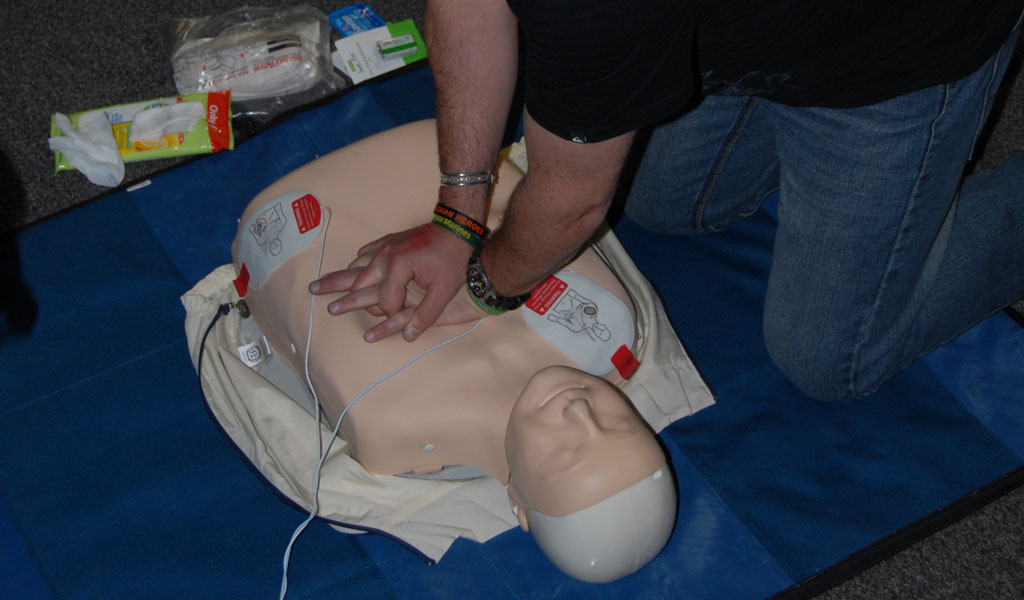 BSAC has launched a new AED Awareness e-workshop, designed to ensure as many divers and snorkellers as possible are familiar with this key lifesaving tool.
Available as a free digital course for BSAC members, the Automated External Defibrillator (AED) Awareness workshop is part a recent update to the Diver Training Programme to ensure all its Basic Life Support (BLS) lessons are in line with current best practice.
Reinforcing BSAC's commitment to diver safety, AED training has recently been incorporated into the rescue lessons for Sports Diver, Dive Leader and Advanced Diver as well as the O2 Administration Skill Development Course (SDC).
The new AED Awareness workshop is intended to support members who are not AED trained or to be used as a refresher for trained divers and instructors to keep their skills and knowledge up to date. It is also an ideal starter session for members looking to go on to gain a formal BSAC qualification with the popular AED SDC, once the full training programme resumes.
AED Awareness is free for all BSAC members and takes around 30 minutes to complete online in the new eLearning platform.
BSAC National Diving Officer, Dai Atkins, explained the reasoning behind the short course:
AED Awareness is open to any member and offers them a basic understanding of how an AED may be used during the sequence of rescue (Dr ABC) to help preserve life in any given scenario, not just a diving one.

The use of an AED is a proven factor in the survivability of casualties who need BLS and can be an effective tool in diver casualty situations. With many dive charter boats now carrying AED units, as well as an increasing presence of AEDs in shore dive locations, awareness of their use is an essential skill for all divers.

Rescue skills are an important part of being a diver, but they are also a priceless life-saving skill for anyone - AEDs have also become quite ubiquitous and so by making this information freely available to members, it will contribute to their ability to know what to do in the event of a critical emergency and have the confidence to use one.
AED Awareness can be completed online, and members will receive their results and certificate instantly after the successful completion of the workshop. AED Awareness is also a good introduction to the full AED Skill Development Course, which builds on the principles and introduces the practical skills of using an AED.


Take the free AED Awareness course
The workshop will provide you with a greater understanding of the use of an AED, in line with the AED training components of the new Sports Diver 2020 syllabus. It will take around 30 minutes.
More info and take workshop