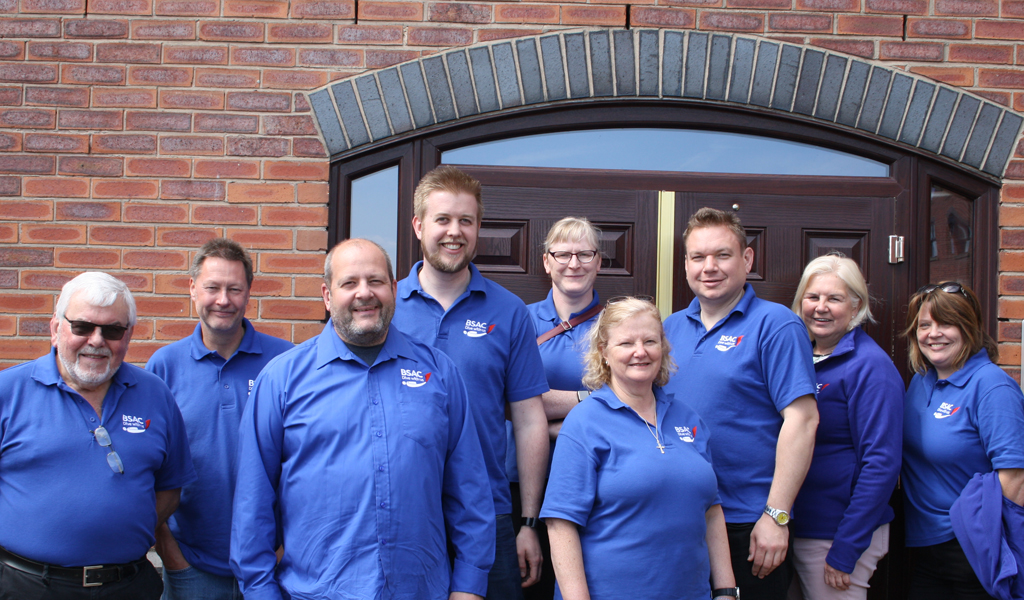 A new National Diving Officer took his place and BSAC reflected on a year of intense activity at its Annual General Meeting, held at the Holiday Inn, Ellesmere Port on May 19.
BSAC's Chair, Alex 'Woz' Warzynski opened proceedings with an account of BSAC's activities over the past year. He said the club had been going through a phase of large investment on its digital presence and identity, funded from carefully built-up cash reserves. This money had been invested in a raft of digital upgrades, including the new BSAC website; new digital self-service portals for clubs and individual members, and new online options for booking courses and making payments.

Money had also been invested in a complete rebrand of club materials, featuring the new logo, style and language, as well as the revised Ocean Diver course materials. While the digital project remains an ongoing concern, recent months have seen the club turn its attention to focus on recruitment, targeting new and already qualified divers, in addition to keeping existing members happy. A set of 'Know and Grow' workshops has been launched to help clubs who want to boost their membership.
National Diving Officer's report
Presenting her final NDO's report before handing over to Dai Atkins, Sophie Heptonstall reported increased activity among the regional teams, with a ramping up of events, talks, club visits and training days.

The club remains a hive of diving and training activity, with expeditions involving the Scapa 100 and Normandy 75 projects. There has been further development of snorkelling training with the SITCA Instructor notes and snorkel Dive Manager grades, while at the other end the spectrum BSAC's technical divers have raised their profile with the Try Tech initiative. BSAC's technical group is now looking at a course for the Liberty Rebreather.

Finally, Sophie reported on the Diving for All initiative, with ASADA continuing to run its H4H expeditions. With demand to run more DfA courses in clubs, branch materials are in the pipeline and support videos and ambassadors have been helping to grow the programme.
Treasurer's report
Presenting the Treasurer's Report, Louise Whitehouse noted that the investment in BSAC's infrastructure had led to a deficit for the year. However, the initiatives funded by this spending will support growth of BSAC's membership, as well as supporting clubs and retaining existing members.

The deficit after taxation was £326,488, whereas prior to 2016, the club ran a surplus around the £60,000 mark and in 2009 it had been £166,479. The reasons for the deficit were the investment in the IT infrastructure; the Ocean Diver revamp; the new logo and rebranding and the new website and digital services. Membership subscriptions had fallen by £42,839, hence recent initiatives to grow membership...

Looking forward, Louise said the initiatives had been a major cost, but had been put in place to support growth of membership. The club is now looking at short-term measures make a surplus for 2018 and rebuild its reserves for the future.

More about the BSAC team