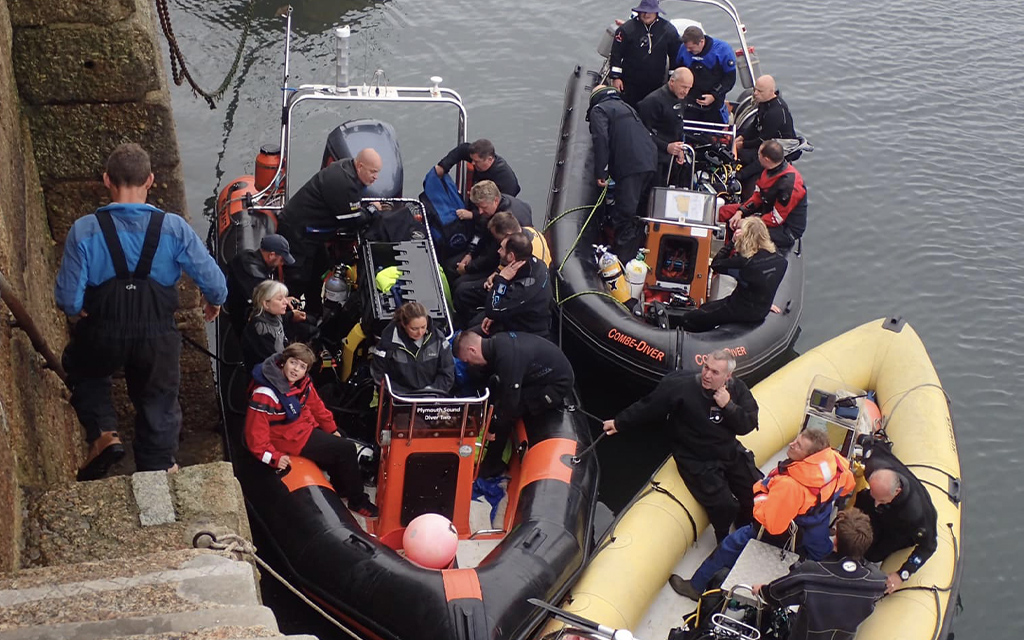 In lockdown 2020, the June Kernow Festival was postponed but it recently made a triumphant return as John Adams, one of the founding organisers, told us.
On the weekend of 18-19 September, the event returned to Penzance as a mini-festival to give divers something to look forward to. It did not disappoint!
The statistics were awesome for a mini-festival. Ten clubs undertook about a hundred dives between them on a mixture of wrecks and reefs. Some dived the Alice Marie, City of Westminster, Hellopes, and Conqueror, while others enjoyed fabulous dives on the Runnel Stone and Low Lee Ledges. Dives took place on a variety of sites to suit all levels of diver experience.
Teamwork the talk of the day
The sites were pre-shotted by Peninsula Divers. The all-important safety overview was provided by Dave White from Mid-Cornwall, in contact all day with the boats, using a special channel allocated by Falmouth Coastguard.
Overall planning was the province of Mid-Cornwall Divers. As well as diving, there was a lively social side. Bude SAC ran the barbecue, with amazing food eaten by moonlight. Ilfracombe Club sorted out the raffle—the main prize was a four-night stay for six in a motor home kitted out for divers—and other prizes donated by clubs and local companies.
Those who took part said it was brilliant-and next year's dates are already in the clubs' dive diaries.
There were ten dive clubs involved:
Duchy Divers
Bushey & Borehamwood
Bude SAC
East Cornwall
RNAS Culdrose (Seahawk SAC)
Plymouth Sound
Totnes
Peninsular Divers
Seaways Dive Centre
Mid-Cornwall Divers
Ilfracombe SAC


The organisers expect to have raised about £2,500 which will go to DDRC Healthcare who they have supported for many years.
Save the date for 2022
The 2022 festival will be the 20th anniversary of the Kernow Dive Fest and the organisers are thinking big! The launch site will be Penzance, with the campsite still to be arranged.
Put the weekend of 10-12 June 2022 in the dive diary and keep an eye on the website and Facebook group for details.
The BSAC network is working together to keep people connected to the sport. With online training, special interest webinars, competitions, support to clubs and the trade, and much more...we'd love you to join us.