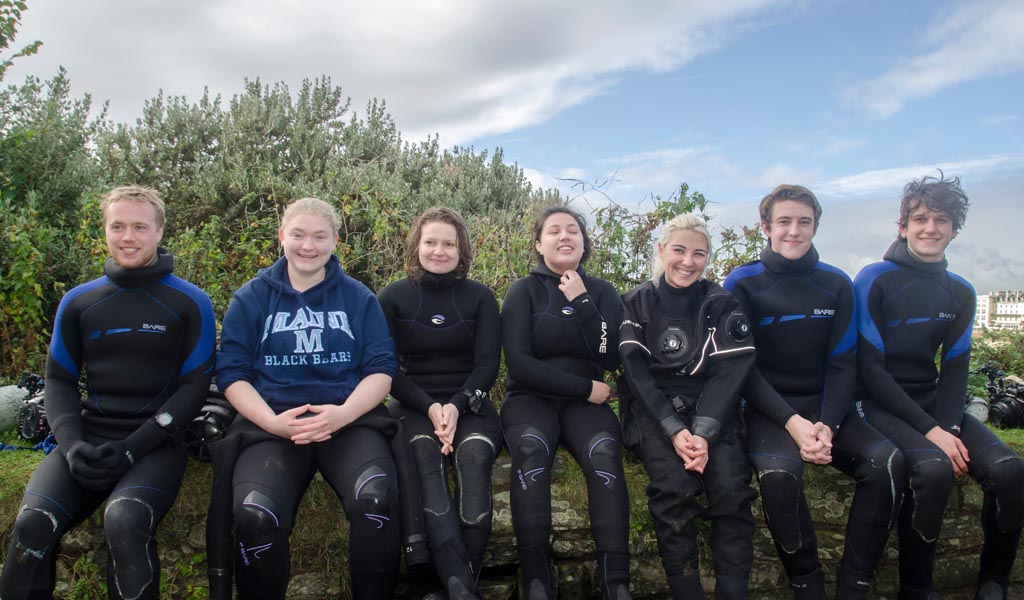 Eugene Farrell is a National Instructor and an expert in mental health. Amid increasing awareness of this issue, he considers how the diving community can play a positive role
In the UK, one in four people are likely to experience mental health issues in any given year, and for an organisation like BSAC with nearly 27,000 members, there is the potential for a significant number of our members to experience mental health problems. Nearly half of adults think that they have had a diagnosable mental health condition at some point in their life – but only a third have received any formal diagnosis.
Even more concerning is that one in five adults has considered taking their own life. The most common mental health problems are anxiety and depression -data shows that one in six people in England report experiencing a common mental health problem (such as anxiety and depression) in any given week.
We live in a world where there is a growing awareness of our own mental health and the need for good mental health. While some people are more willing to speak out about their mental health, there remains a stigma around the subject that prevents more people from speaking out. This is often driven by a fear of not being understood, negative experiences of those with mental health, and the continued use of poorly considered and negative language around mental health.
Our own President, HRH The Duke of Cambridge, is a keen advocate of mental health and is active in promoting mental health through the Heads Together campaign. This is a mental health initiative that is spearheaded by The Duke and Duchess of Cambridge and The Duke of Sussex. Within the campaign, it aims to tackle stigma and change the conversation around mental health, combined with fundraising for a series of innovative new mental health services.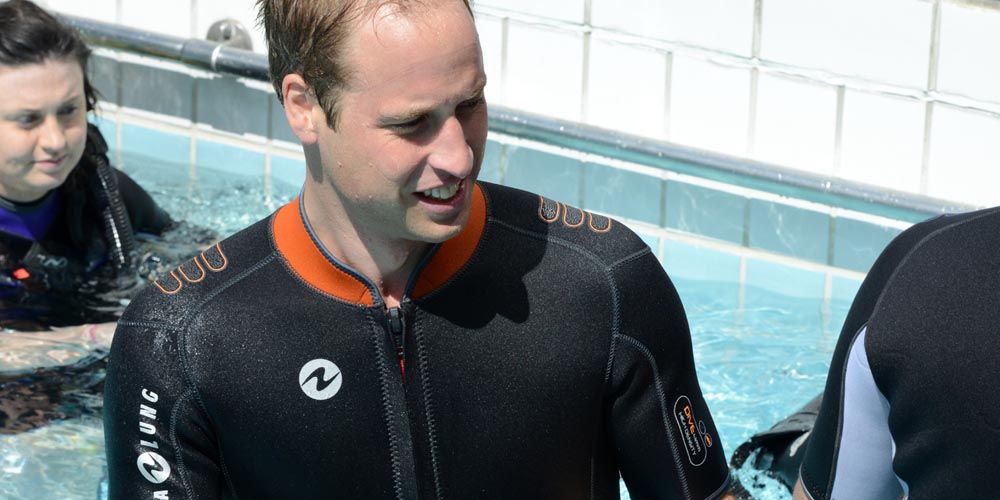 The Duke has spoken openly about his own mental health and that it had been negatively impacted by the things he witnessed in his work with an air ambulance service, and that talking about it had helped him. In a speech on the subject in 2016 he said:
"Mental health is not a dirty word – we all have mental health like we do physical health, good or ill. But not seeking help at those times when it all seems too much, or we are depressed or anxious, can impact the rest of our lives."
The Duke, recognising that talking helps said:
"There's still a stigma about mental health. We are chipping away at it but that wall needs to be smashed down."
This is perhaps where BSAC can play a part to smash down walls, through increased awareness of mental health, and getting our members to talk.
How can sport help?
Having a mental health problem can put people at even higher risk of developing serious physical health problems than other people. Those with a mental health problem are twice as likely to die from heart disease, four times as likely to die from respiratory disease, and worse, likely to die between 10 and 17 years earlier than the general population.
Exercise and sport increase our physical health and can counteract the mental health effects on our physical health. Participating in sport brings benefits to our mental health as well, through reducing stress, anxiety and depression, increasing our mood and making us generally healthier. The government and National Lottery funding have invested £8million in mental health projects related to sport, encouraging more people to participate in physical activities.
Exercise has been described as a 'wonder drug' in preventing and managing mental health issues. Many GPs now prescribe physical activity for depression, either on its own or in conjunction with other treatments. It is effective at both preventing onsets of depression and in terms of managing its symptoms.
Diving with friends can be a great distraction by getting away from things into the calm underwater world, which may be helpful for some, it can also be very relaxing, and this can be good for all of us and our mental health.
Diving and trust
In addition, sport offers all of us a place to share experiences together, to become part of a group and to support each other. Scuba diving can be a very intimate and trusting experience – as a buddy pair we have shared experiences, we look into each other's eyes in moments of delight and wonder at the underwater world. More than that, we develop trust in each other. This is instilled in our training, we look after each other and we become great friends. BSAC provides a unique environment where clubs are almost like family, where we look out for each other, and it is here that we should feel able to talk openly together and offer understanding and support.
As instructors, we are often closest to our colleagues when we are teaching and beyond. Developing our skills in being observant, empathetic and open to conversation can be useful in helping those with mental health. The mental health charity Mind, in conjunction with Sport England, has created a programme called Get Set Go, which has some excellent videos on coaches' experiences, and promoting good mental health through coaching.
What can BSAC clubs do?
It would be a great start if we could promote positive mental health within our clubs, make it known that it's okay to talk about mental health. Remove stigma by being open and having conversations. It can be very daunting talking about mental health; we might think that we don't really know what to say, how to act or what if we say the wrong thing. Having more knowledge and understanding about mental health can help with the confidence around what to say and do. Time to Change is a social movement that wants to change attitudes to mental health. They have some great campaigns around talking about mental health. One such campaign is called 'Ask Twice', and encourages us to ask our friends twice about how they are feeling. It provides five simple steps to follow.
Take it seriously
Listen and reflect
Ask questions
Don't try and fix it
Build your knowledge
Time to change has some great information and resources that can help with opening up conversations and runs an annual Time to Talk day. Why not consider running a mental health awareness session? There may be a member of your club who has experience of mental health or works in a mental health environment who could run such a session.
As clubs, we should be open to and about mental health. The Sport and Recreation Alliance has created a mental health charter that aims to:
Create a welcoming, inclusive and positive environment for everyone to participate in sport and recreation
Encourage people to talk about mental health
Support people to seek help and support when needed
As a club, you could sign up to the Sport and Recreation Alliance Action Plan for Clubs. Within their website, there are some great case studies of other sports clubs that have developed programmes and are running these. Wouldn't it be great if we could get lots of clubs doing this?
What about mental health, medication and diving?
There are some issues expressed around mental health and diving, these relate to anxiety, poor concentration and decision making, or the irrational decision to use diving as a form of suicide.
Medications may also have side effects that should be considered. You should always declare any formal diagnosis and medication on your diving medical, and seek further advice from a diving medical referee.
What should I do to help someone?
Listen to them without making judgments. It can be really helpful just being there and being able to talk.
Remain calm yourself and let them know that you are there for them.
Don't assume you know all about their situation and how they are feeling.
Be patient and go with it, they may talk more later.
Find out what support they have already, and signpost them to further support and information.
Check in with them again and see how they are doing.
Want to understand more?
The author has worked in the mental health arena for 20 years and is a member of the British Psychological Society. He has authored articles and presented on the subject at professional conferences and in the media. There will be a talk on scuba diving and mental health to help support clubs and members at this year's BSAC Diving Conference 2019 on 26 October.

Resources