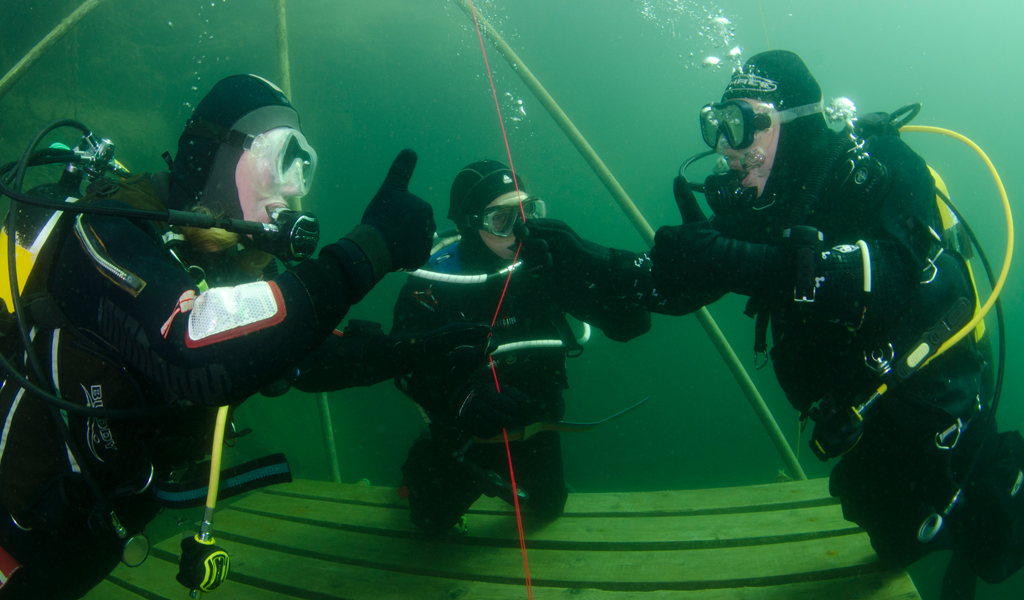 It's now easier for PADI, SSI, SAA (and other other agency) open water instructors to teach in BSAC clubs and centres.
BSAC's popular Instructor Crossover course has been reviewed and now offers improved online resources AND a new lower price to make it a straightforward route to teach scuba diving in BSAC clubs and centres.

Instructors who have trained with other diving agencies are a fantastic addition to any BSAC club and, with clubs all around the country, we are always on the look-out for instructors to help us bring even more people into the sport we love.

In return, by joining BSAC instructors will get all the benefits of 'club life' – a ready-made group of people to dive and socialise with, regular diving opportunities, access to further training and progression plus all the benefits of BSAC membership.

Not yet a BSAC club member? Find a club near you

To teach in a BSAC club, all other agency qualified instructors need to do is compete the Instructor Crossover Course, which recognises your existing instructor qualifications while bringing you up to speed on BSAC instruction so you can deliver our Diver Training Programme.

Once instructors have their BSAC Instructor certification, they can teach within their club as an Open Water Instructor and get the satisfaction of helping other club members train and progress.
The Instructor Crossover course was a great experience. The balance of training between lectures, interactive learning and open water practical sessions was spot on. I feel confident in delivering the BSAC training schedule to our club members.
- Bridget Allison, Carlisle SAC

Previously priced at £212, the Instructor Crossover course now costs £150, a fantastic saving of over £60…that's the equivalent of BSAC's annual club membership.

More information on the Instructor Crossover Course or find an Instructor Crossover Course near you.

Any questions relating to the Instructor Crossover Course please contact the bookings team by email or call 0151 350 6205.
Join BSAC to start your crossover course and begin teaching the BSAC way!
Send your postcode to membership@bsac.com and we'll help you find the right scuba club for you. Or if you'd like a chat call us 0151 350 6226 (Mon - Fri, 9 - 5:30).
You can also join BSAC online today.