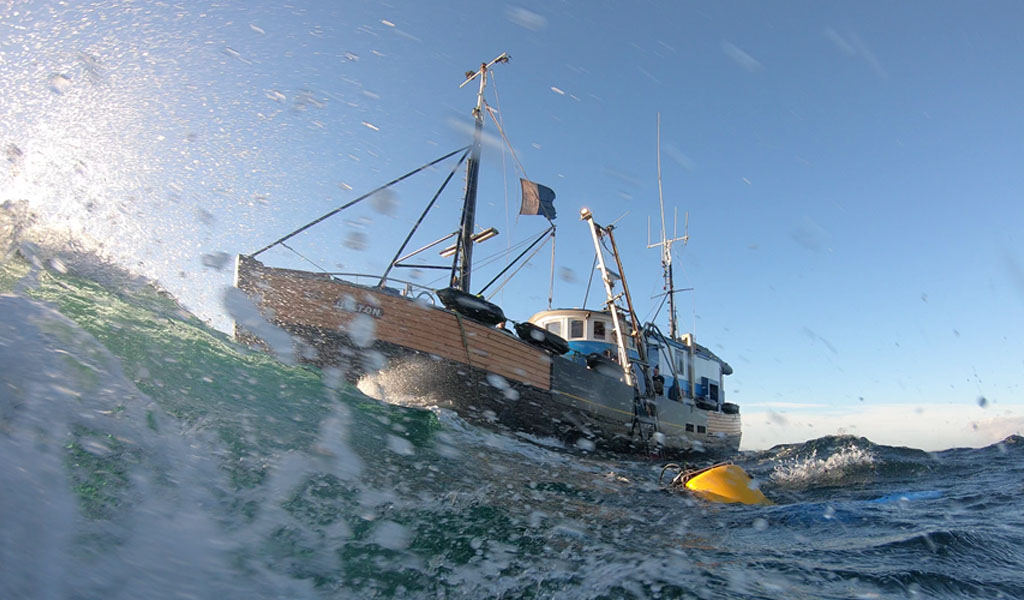 To get the most out of diving we need a strong scuba industry. It's a scary time for all, including diving businesses, but there are things we can do to help. Many of these things won't cost a penny…
It's important to support each other within our BSAC community and it has to be said, you are doing that brilliantly. It's also worth thinking about the diving businesses that we reply on.

Dive clubs can be surprisingly self-reliant but we do also depend upon a huge number of companies outside of our immediate community. Where would we be without kit and kit servicing, gas fills or compressor services, charter boat diving, diving holidays, dive shops and much much more?

Like the rest of the world, the scuba industry is having a tough time. Some diving businesses, such as the UK charter boats, have slipped between the cracks of the government's relief funding, making the situation even more challenging.

If we'd like our favourite companies to definitely be there when we come out the other side of this terrible pandemic, let's do our best to support them now. Here are some thoughts on how we could all help.
Let's start with the things that won't cost you a penny…
1. Love a company? Rate it!
Leaving a positive review on Google, Facebook or Trip Advisor for your favourite companies will help.
2. Engage with social posts and competitions
Like, comment on and share any social media postings from companies you'd like to support. Engage in any initiatives they may be running such as competitions.
3. Share picture and video content
Have pictures or videos of yourself enjoying any scuba goods or services? Share them! For example, if you have footage of you enjoying an awesome dive on a UK charter boat, share it to the boat's Facebook Page and with your diving friends. This all adds up.
4. Postpone instead of cancelling
If you have already paid a deposit (or paid in full) for a trip, charter boat, training course or any other booking, if you are able, consider postponing your plans instead of cancelling. Talk to your provider about the options. Keeping the cash within the industry could be the difference between small dive companies staying afloat or sinking.
5. Plan trips and research
Use this time to plan exciting future trips. Research online (the SCUBA magazine archive may be helpful) and contact suppliers – travel companies, dive centres, charter boats etc – to get information. Sure, we don't know when this will end, but it will end, so why not get some trip ideas lined up, even if you can't pay for them right now
6. Convince a friend or relative to take up diving
It may seem like a crazy time to do this but with the new online learning options, newbies to diving could complete their Ocean Diver theory modules during lockdown. All they need to do is join BSAC and then access the online learning, either via their club (if they join a club) or directly via the online learning hub. Granted this would be good for BSAC, but new divers ultimately end up buying kit, trips and holidays etc too.
These will cost money, but could really work for you right now...
It's probably pretty obvious that the most useful thing you can do for the scuba trade is to buy their products and services. Here are some ideas on how you could financially support the trade despite us not physically being able to travel or get into the water.

Many people will be experiencing income insecurity and these ideas are only, of course, for those in the position of financial security.
1. Book in kit servicing
Once you've been through your kit, contact your local dive shop about booking in servicing your kit, so you're booked in for when the world opens up again. If you're able to pay in advance that would be appreciated.
2. Buy the kit you need
What better time to have a thorough kit audit. Do you have any gaps? Check out the recent blog articles from former BSAC Chair Alex (Woz) Warzynski – Kit shakedown on lockdown and What's in the box? – for tips on sorting out your gear and what you may be missing but are key so you never miss a dive.
3. Buy the kit you want
This may prove more exciting than the above, why not buy the piece of kit you've been really hankering for? A new computer, BCD or drysuit? Sure it's good to visit dive shops to buy these things but in the absence of that, it's amazing what can be done online, including buying made-to-measure drysuits. Remember to check out BSAC's Kit Partner deals.
4. Anyone's birthday? Think gift vouchers
If your birthday is coming up you could drop subtle hints or if you have any dive buddy birthdays coming up, get them vouchers. If you can't see your favourite supplier offering vouchers, contact them, we bet they'd accommodate this!
5. Book a trip for later
Many dive trips are planned months or even years in advance, particularly club holidays. Now could be a good time to research and book future trips. Booking with ABTA and ATOL bonded companies ensure you're covered in case any trips are not possible, due to travel restrictions, further down the line. BSAC's Travel Partners – all with protection for consumers – would love to hear from you to discuss any future trips.


The BSAC network is working together to keep people connected to the sport. With online training, special interest webinars, competitions, support to clubs and the trade, and much more... we'd love you to join us.
Feature image: MV Halton, Bob Anderson