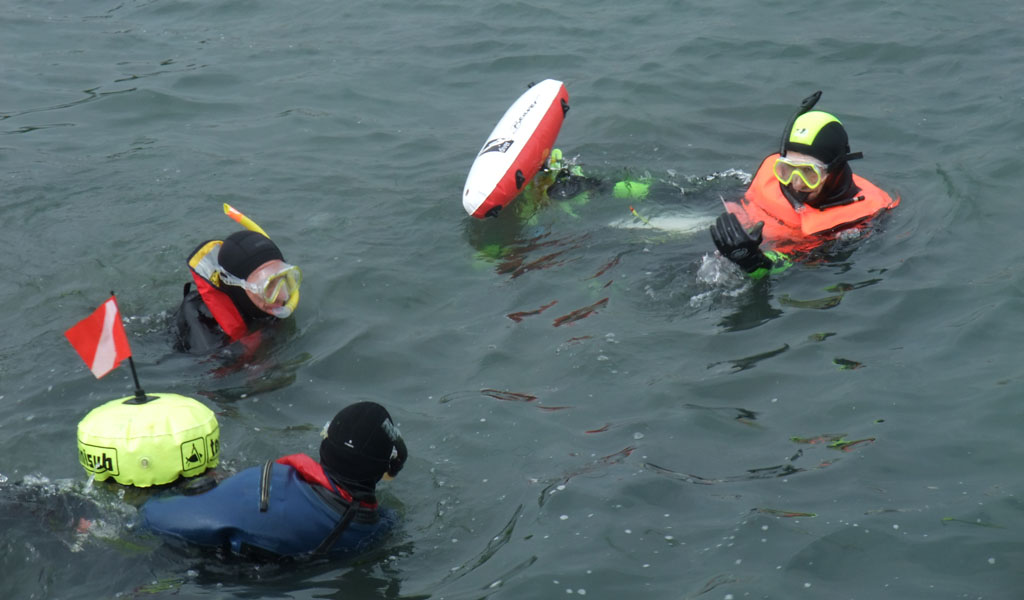 As highlighted last month the 2018 Annual Diving Incident Report is now available online.
The report for 2018 introduced a new analysis investigating the efficacy of rescue skills and try to establish if there was any evidence to indicate that there was a significant weakness in this area.

The detail of the analysis can be read in the report itself but the indications are that not only are rescue efforts fairly positive in their success measures but that there is reason to have confidence in their value in saving lives. That does not necessarily mean that we can sit back and rest on our laurels. One of the reassuring points of the incident report overall is that serious snorkelling incidents are thankfully very rare (although we would all like them to be rarer still).

Consequently, most of us will go through our snorkelling careers never having to rely on those rescue skills for real. As a consequence, unlike snorkelling skills the necessary requisite skills will deteriorate over time and some degree of refresher training would be most beneficial.

December Safety Talk reminded us about the value of Snorkel Life Saver as a winter pool activity don't forget to extend the opportunity of this training to established snorkellers who may already hold the qualification.
- Marg Baldwin, Snorkel Instructor Trainer


Rescue skills in Snorkelling
Instructors
The Snorkel Diver training programmes include towing. Full rescue skills are the focus of Snorkel Life Saver and Advanced Snorkel Lifesaver – when did you last teach these courses? How are your rescue skills?

BSAC instructing is founded on the principle of Instructor demonstration followed by student mimic and so active instruction of rescue techniques keeps these skills honed.

However, if you find that you have not taught rescue skills for a while it may be worth getting together with another instructor (or more) to practice your skills once more?
Resuscitation
Because we don't witness incidents often it is easy to assume that resuscitation techniques may not be successful and so deteriorating skills may not seem important.

The analysis shows that many resuscitation attempts provide a positive outcome and can actually save the life of a fellow snorkel diver. What is even more encouraging is the substantial increase in success provided by the use of AED devices.

Therein lies the answer to not only improved success but also the maintenance of the underlying core skills. For those without AED training following a course not only teaches and demystifies this essential rescue tool but also refreshers the skills of Rescue Breaths and Chest Compressions.
Refresher
AED qualifications are subject to an annual validity to encourage refreshing of the necessary supporting skills of CPR. This provides the perfect opportunity for instructors and snorkel divers alike to hone and refresh their skills and is generally fun too.


Join a BSAC club to enjoy safe and exciting snorkelling around our beautiful UK coastline.