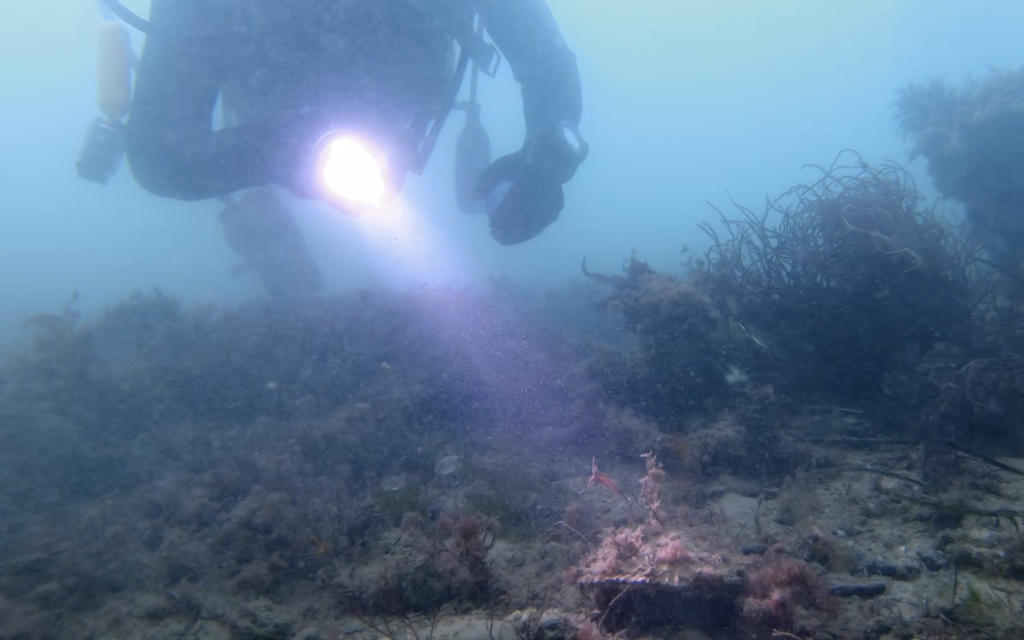 BSAC members have the chance to help protect the UK's endangered native oyster by signing up for one of three special expeditions this spring and summer.
The team behind Operation Oyster is coordinating the expeds to give Dive Leaders and above the opportunity to be at the forefront of BSAC's largest marine environment project.
Two of the Operation Oyster expeditions will be in the Sound of Mull, while the third will take participants out to the north-westerly point in mainland Britain, Cape Wrath.
Operation Oyster aims to document and help restore the natural habitat beds of the UK's native oyster, which has seen its population decline by over 95% over the past 200 years. As part of this long-term 'diving with a purpose' BSAC initiative, 2022 will now focus on collecting the essential data required to help secure the long-term future for this rare species.
Divers and snorkellers are encouraged to incorporate oyster data gathering into their regular diving and club activities throughout the year. And, to drive forward data collection during 2022, the Operation Oyster team is also coordinating three expeditions to specifically search out evidence of historic oyster populations in key sites in Scotland.
The locations and dates for the expeditions in conjunction with Vectis Expeditions and Halton Charters are:
Andy Hunt, Operation Oyster coordinator, said the expeditions were an exciting opportunity to explore and document vital oyster sites.
As well as diving some extraordinary dive sites and wrecks, this is the ideal chance to get involved in diving with a purpose that could make a difference for the future survival of our native oysters. And it also offers some excellent training and learning opportunities for Dive Leaders to extend their experience and complete both theory and practical training in person for BSAC Advanced Diver.
For more information and to reserve your place on these exciting 'diving with a purpose' BSAC expeditions, go to bsac.com/events (search by date to find the relevant expedition details).
For more information on how to get involved, go to bsac.com/operationoyster.



The BSAC network is working together to keep people connected to the sport. With online training, special interest webinars, competitions, support to clubs and the trade, and much more...we'd love you to join us.