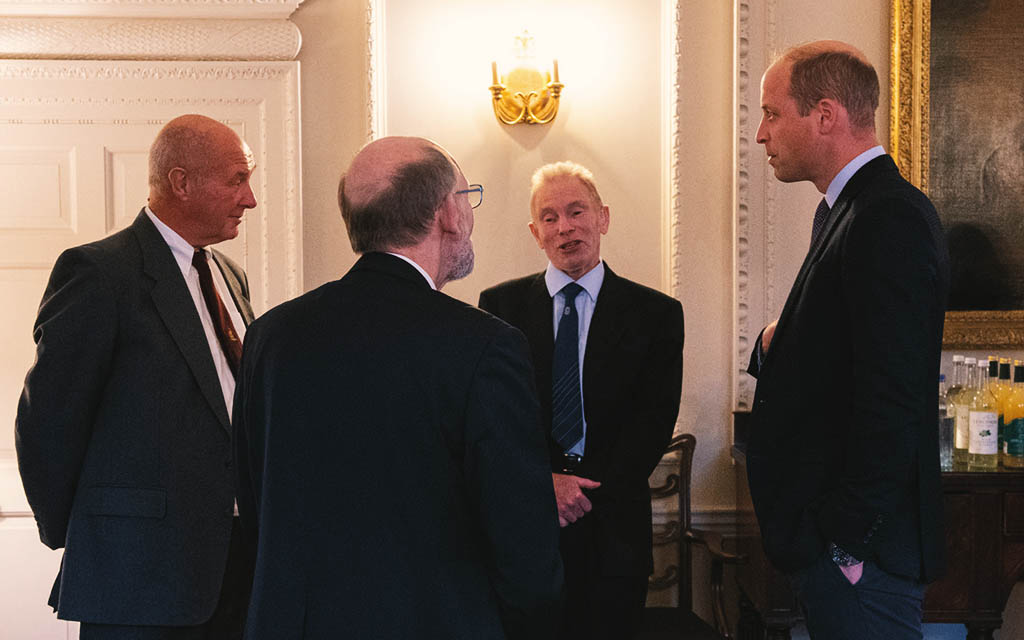 Running branch projects can energise a dive club and keep its members fully engaged, says Jane Maddocks
Having a project that the branch can get its teeth into is a great way of giving your members a reason to keep diving with you. In November 2021, a project entitled 'Bumps in the Bay', undertaken by the Isle of Purbeck Sub Aqua Club (IPSAC), won the prestigious Duke of Cambridge Award for a project that was all about looking at the geology of the eponymous 'bumps'.
Reading their report, I was impressed with the paragraph that stated how much of a challenge it had been to get members enthused at first. By the end of the summer of 2020 IPSAC divers were asking excitedly about plans for the following year. The other bit that impressed was a short table looking at the number of dives cancelled through lack of interest.
The numbers demonstrated clearly that all bar one of the project dives went ahead over a two-year period. Ordinary dives had a greater cancellation rate. Enthusiasm and engagement rocks (in both senses of the word).
To read the report, go to bsac.com/BSAJTprojects. There are some cracking reports from dive clubs, detailing all sorts of ways in which they have contributed to our understanding of the underwater world, from hunting downed aircraft to looking for fossils in Norfolk, by way of examining habitat complexity to recording Roman amphorae in Croatia.
'Bumps in the Bay' is a brilliant collaboration between scientists and recreational divers. The careful development of the team's understanding of what they were doing follows the best traditions of BSAC instruction - the classroom lesson, a dry run, shallow practice and then doing it at target depth. This is a project with serious science behind it.
If you then go down the entries and look for 'Tanks and Bulldozers' with Southsea SAC the focus is very different. The branch recorded, measured, photographed, and researched these remains. They involved the local community, and eventually got the tanks and bulldozers recognised as monuments of national importance.
That was 13 years ago. Now they are doing ever bigger projects, focussing on identifying some of the D-Day casualties from the Normandy beaches. The branch is strong and still growing.
If your interest is more geared towards marine life, then projects looking at tracking undulate rays, examining the habitats of black bream and Seasearch surveys of specific areas are there to inspire you. There is even a report about tracking fossils and submerged river systems in Norfolk.
These projects were all given funding by the British Sub-Aqua Jubilee Trust, so there is a certain formality with the reports. If you have a branch project, your report can be what you want it to be. It's good to look back and work out what the branch has achieved, and make sure that your social media account is full of the best bits from the project days.
Branch diving projects don't have to be deep. How about using the Seagrass Spotter App to record seagrass beds local to you, and get the family out diving or snorkelling, recording the species of fish and water temperature from April to October? Shallow is good. One of the most important wrecks in the UK was found in just 11m; perfect for involving your Ocean Divers in recording shallow water wrecks or habitats.
Now on the BSAC website, at bsac.com/projectsguide, you will find our short guide to running small branch projects. This is intended for those new to doing projects who don't yet want to do the more advanced aspects of expedition planning, but just want to get out with their friends in the branch, diving with a purpose and enjoying that feeling of achievement when a plan comes together.
This article was originally published in SCUBA magazine, Issue 122, January 2022. For more membership benefits, visit bsac.com/benefits.
Images in this online version may have been substituted from the original images in SCUBA magazine due to usage rights.