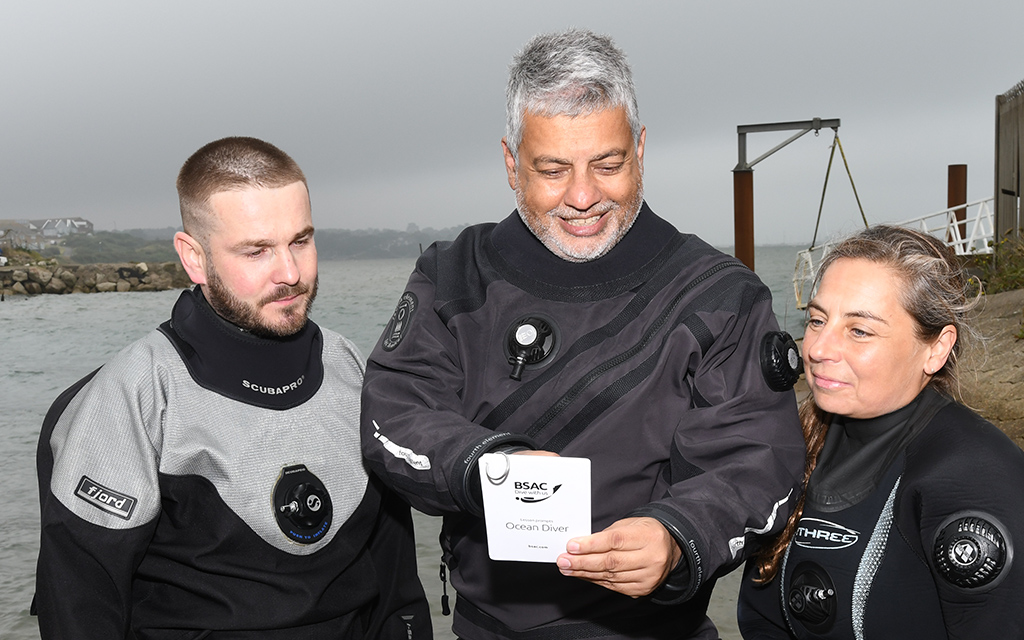 New plastic prompt slates for instructors to use when teaching BSAC's most popular dive grades are now available to buy online.
The new slates have undergone subtle design changes and are now available to order directly from third-party provider divelogs.com.
Plastic prompt slates for instructors teaching Ocean Diver (OD), Sports Diver (SD), Dive Leader (DL), and Advanced Diver (AD) grades. For the first time slates for technical training of CCR MOD1 and MOD2 have been introduced.
Benefits
The slates are now available for the most popular BSAC diver grades, including the new Dive Leader course (DL23). The plastic slates are portable, compact and are pressed in a special handheld size for easy underwater use.
The slates are available in two formats: as a stainless steel ring bound set of slates, or as a set of pages in Dive Logs' wet note system. Both are printed on 0.3mm thick matt polyester that can be written on with a pencil and erased using a standard plastic eraser. The slates are tearproof and waterproof.
The slates are A6 in size (105mm by 148mm), whilst the wet notes are similar at 96mm by 142mm.
Both types are waterproof, durable and sturdy, and will prove useful for years to come for all instructors to help deliver accurate BSAC training.
The new slates will be produced and shipped for customers on demand so will always be the latest version.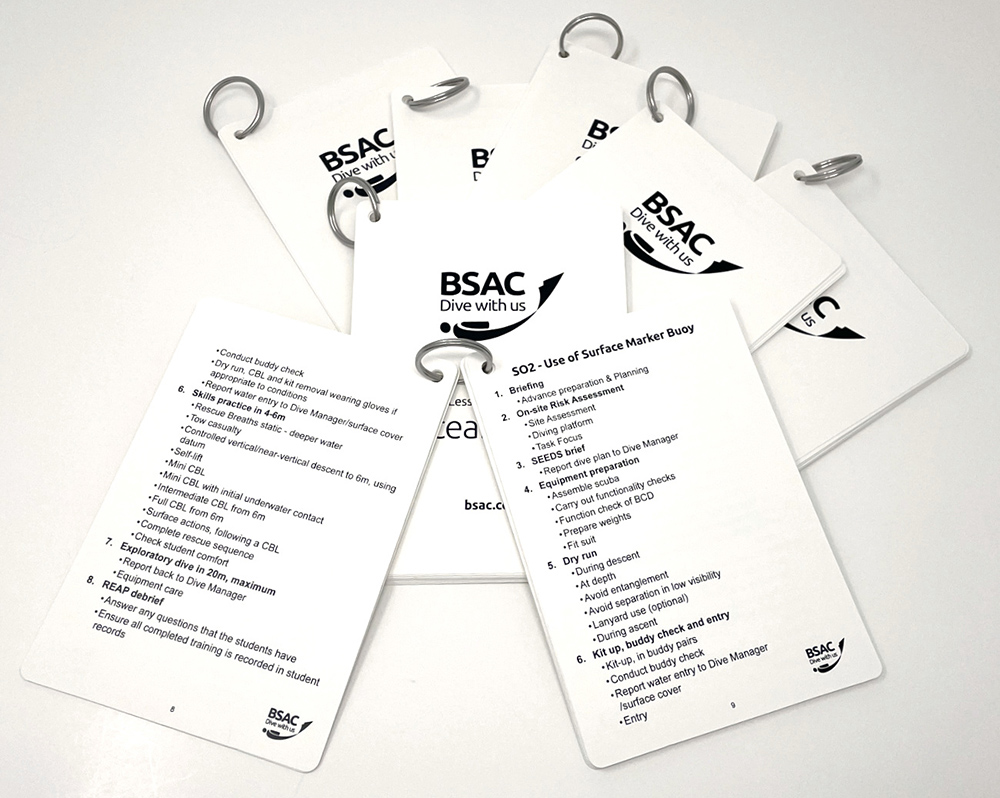 Laminate at home
If BSAC instructors prefer, the designs will also be offered in the instructor materials section under each diver grade as a free download for members to print and laminate.
Availability
The new slates are available to buy now from bsac.com/slates. Note that these new products will only be available to order directly from the supplier's website, and not through the BSAC shop. The old slates are no longer in production, and can only be purchased in the BSAC shop while stocks last.
BSAC instructor prompt slates
Purchase individual grade prompt slates or a collection for your club now at bsac.com/slates. You can find other instructor support items in the BSAC shop.