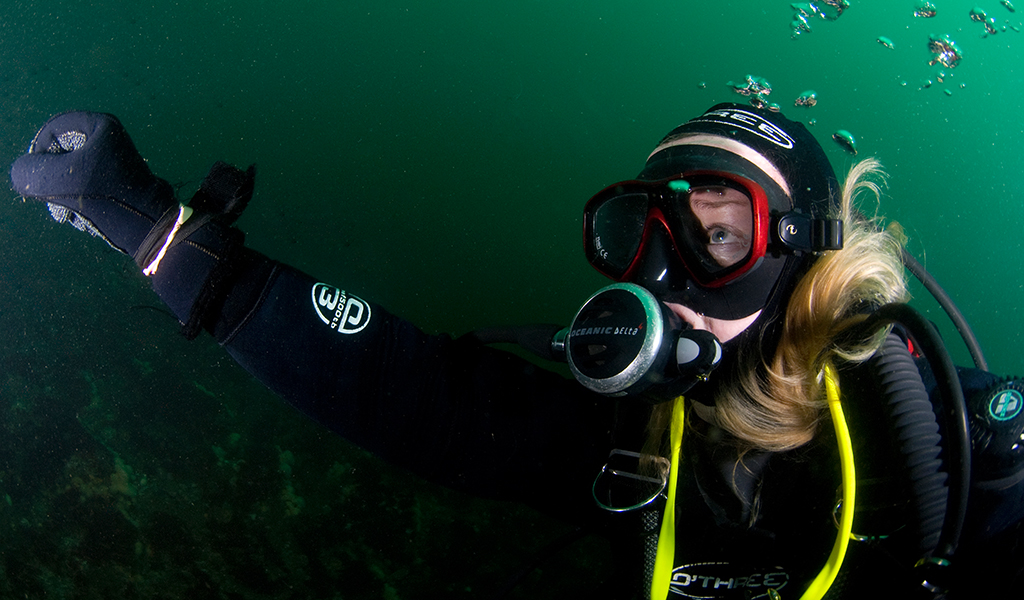 With International Women's Day approaching it's time to celebrate women in our sport but also to reflect on how we can work towards being a more inclusive sport.
According to Sport England, women often experience different motivations and barriers to men when it comes to taking part in sport and physical activity. I think many women will be able to relate to that, right? This gives us all the more reason to celebrate BSAC's women and girls enjoying our sport.
Women in sport
Gender equality in sport is still high on the public agenda. The rekindling of Sport England's 'This Girl Can' campaign designed to tackle inequalities is back, with another high-tempo TV ad. Despite their efforts since 2015, although there have been some gains, it remains that more men taking part in sport and physical activity than women at almost every age group.
Let's get more women diving
In BSAC, around twice as many men take part in our sport than women. We'd like to encourage more women to take part. If you're in a club and would like more female members, please check out the Women in BSAC online support section for clubs, which includes:
Time to celebrate women in our sport
On International Women's Day itself (Sunday 8 March) on our social media channels (Facebook, Instagram and Twitter) we'll be asking everyone to 'shout out' any women or girls who have shaped their diving journey. It could be a super-supportive instructor, a stand-out diving buddy or an inspiring friend who convinced you to pick up your fins in the first place. We'll be making some noise so please join in!
Not yet a BSAC member? Let us help you find your local BSAC club
Send your postcode to hello@bsac.com and we'll help you find the right scuba club for you. Or if you fancy a chat call us 0151 350 6226 (Mon - Fri, 9 - 5:30).