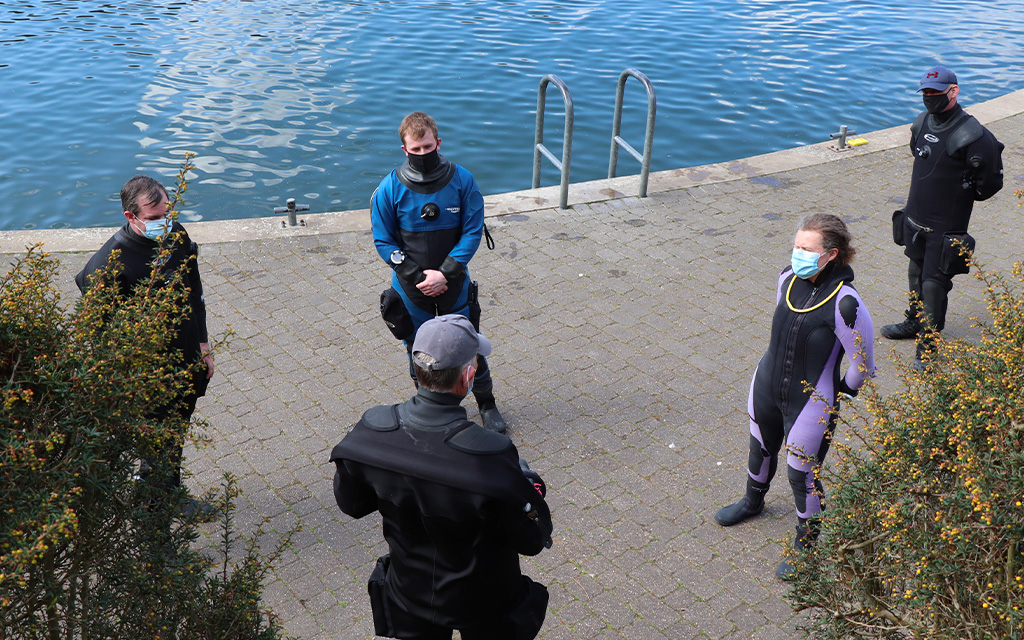 This week BSAC's first in-person instructor training scheme (ITS) event of 2021 was held at Stoney Cove as we see a return to diving across the UK.
Following the further easing of Covid-19 restrictions across the UK, BSAC ITS team have been able to reschedule and restart in-person training, beginning with an Open Water Instructor Course (OWIC) that ran on Wednesday.
Five candidates joined the course to progress their instructor development, performing excellently in challenging, low visibility conditions.

Well done to Annie Naish (Divetech), Peter Green (Corby & District SAC), Andrew Hall (Redditch SAC), Joseph Morrin (Mansfield SAC), and Greg Wood (Reading SAC) for successfully completing their OWIC.
Huge thanks to Marg Baldwin and Stoney Cove for hosting, as well as instructor trainers Andy Jarvis, Cliff Pearn, Mike Baker and Dave Pegler.
Training events, both in-person and online, can be booked at bsac.com/events.