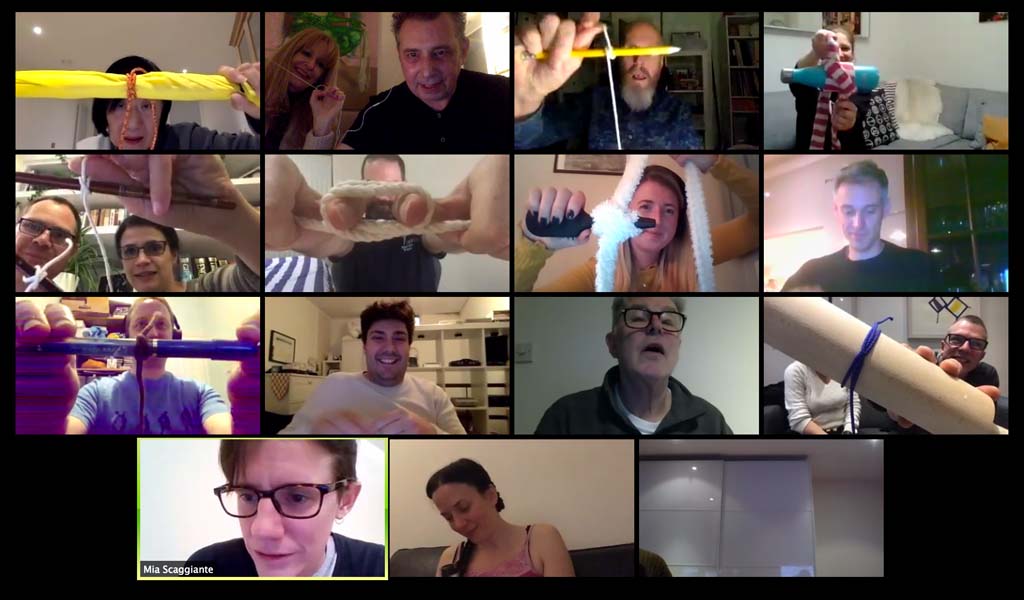 London-based club Holborn Sub-Aqua Club has joined other clubs in sharing their recent experiences in finding ways to adjust to this new world. Chair Mark Brill tells us how the club has embraced online activities to keep busy during the lockdown.
Holborn is more than just a group of people who go diving. We are a community, so it was important that we kept that going, even though we couldn't get to the pool or go diving.
With Ocean, Sports and Dive Leader courses all underway, the club immediately moved the theory sessions online. Courses are one thing, but with the pool closed, Holborn members wanted to retain their weekly get together.

Using Zoom, the club's first online meeting was a diving-related pub quiz. This week instructors Mia Scaggiante and Dave Thorne delivered an online knot-tying session. This is a fun, interactive class developed by Mia and Dave to teach the art of knot tying.

Mia explained:
We wanted to rise to the current challenge and take our knots session online. Members were asked to grab any piece of string or rope – some used scarves or bathrobe belts. We covered all of the classic knots - from the clove hitch to the bowline.
We have more Wednesday events lined up including an underwater archaeology talk and other interactive sessions. Holborn has always been an active club so whilst we can't go diving yet, our online Wednesdays have been invaluable at keeping members involved.
Are you a club needing support during Covid-19?
BSAC's network of clubs will clearly be experiencing lots of challenges due to the coronavirus pandemic. Check out the new support section for clubs which we'll be updating on an ongoing basis.