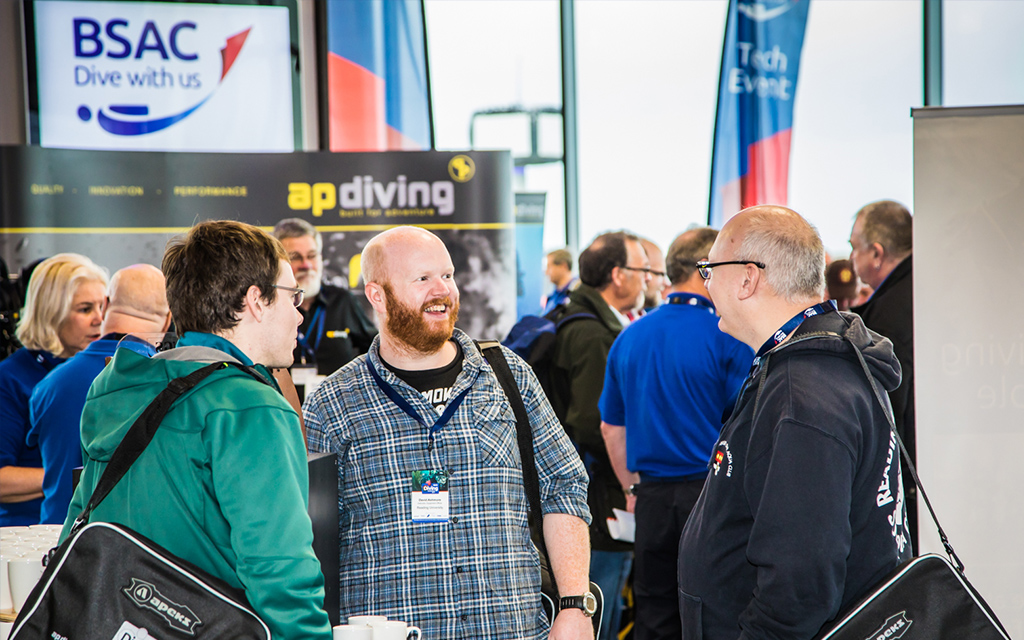 More than 600 tickets have already been snapped up for this year's BSAC Diving Conference and organisers are expecting tickets to sell out before the day.
From super-keen new divers through to experienced National Instructors, the event has appealed to members of all diving levels and from far and wide, all keen to get on the inside track with all things BSAC and diving.
This year's event has been designed by the organisers to deliver more of what members love – all in the top-rated (by previous delegates) venue, The Vox at the NEC, Birmingham.
Here are five reasons why you can't miss it either…
1. Hear BSAC's exciting news
Be the first to hear what's in the pipeline! Hear the latest developments in training and diving as some exciting new initiatives to support clubs and members.
2. Hear the 2019 incident analysis
Incident Advisor Professor Clare Peddie will present the findings from the BSAC Incident Report 2019, outlining her recommendations to ensure safe diving remains at the heart of BSAC.
3. Listen to exclusive talks from fascinating guest speakers
Hear from incredible guest speakers, including two of the world's most renowned diving doctors, Dr Neal Pollock and Professor Simon Mitchell. Plus, James Honeyborne, conceiver of Blue Planet II, Marine Conservation Society's Catherine Gemmell and many more.
4. Interact, discuss, feedback
There will be a huge foyer area for members to network in through the day. Plus there will be an opportunity to feedback on BSAC's latest developments and influence decisions.
5. Better value than ever
With top speakers, a stunning venue, more choice on sessions, access to the Dive Show all weekend, reusable bag and water bottle, free parking, and even a free drink at the end for all (thanks to blue o two), it's an awesomely great value day!



Got your conference ticket yet? Claim your seat today!
Get the latest news and developments from BSAC, hear from world-renowned guest speakers and network with other members.