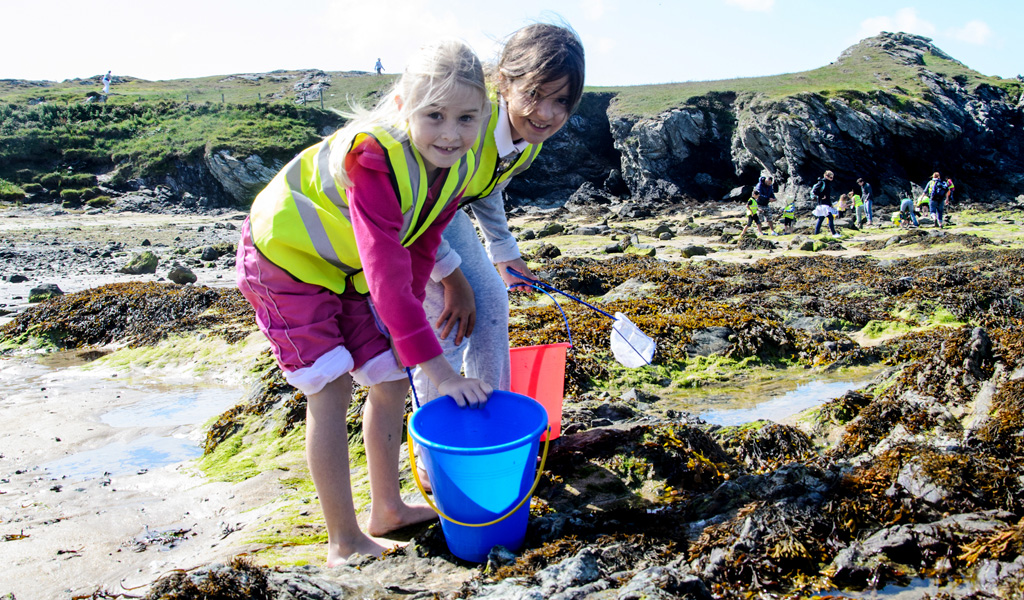 Looking for something free, fun and educational to do with the kids? BSAC (British Sub-Aqua Club) is offering free downloadable materials for parents to get kids beachcombing and rock pooling on Britain's beaches this summer.
BSAC is offering free downloadable materials for parents, teachers or scout leaders to teach the Beachcomber course. The move by the National Governing Body for scuba diving and snorkelling has been made to encourage families and other carers for young children to enjoy our British coastline this summer.
Beachcombing is a fun and free activity to do with kids this summer
The BSAC Beachcomber course is designed to introduce young people (and those young at heart!) to the British seaside and to help them discover all the wonderful and weird creatures that can be found in rock pools.
Beachcomber is a huge amount of fun for little ones and is suitable for any age. It teaches young people (and those young at heart!):
How to enjoy and respect beaches and the seashore environment
About the marine life you can find at the beach
How to stay safe on the seashore
Enjoy the beach safely this summer
Through this guided activity children can learn safety elements including a little about tides, weather, silt sands and to understand which species should not be touched to help them have a better understanding of how to have fun safely.
Beachcomber can easily be taught by parents while enjoying spending quality time with their children at the seaside. It can also be used by schools, Scouts or Brownies. Or our very own BSAC scuba diving and snorkelling clubs to create more family-friendly group activities.

Responsible adults need to read the guide (available via the link below). They can then use the Beachcomber course to have free, safe and informative fun on the beach with their little ones.

More information and downloadable resources
If your children want to learn to snorkel or scuba dive, joining a BSAC club is a great way to learn.

If you need help finding a club please email hello@bsac.com and we'll send you your three nearest scuba clubs. Or if you fancy a chat call us 0151 350 6226 (Mon - Fri, 9 - 5:30).