Photo by Elaine White in waters around the island of Lundy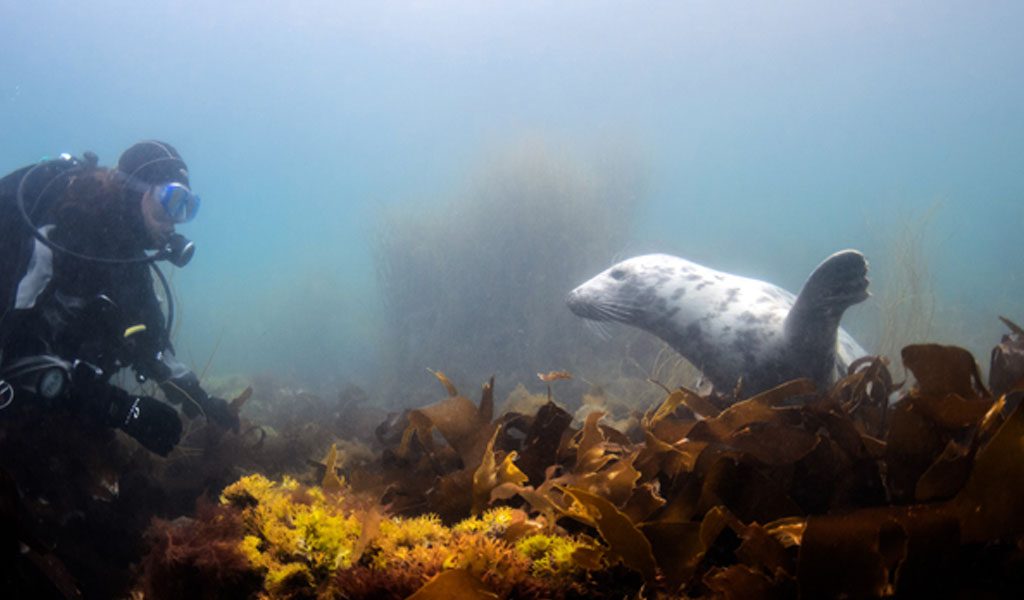 This Friday, 20 July, will be the last chance to have your say on the final list of Marine Conservation Zones (MCZs) to be designated in England.
The public consultation on the zones ends on the 20 July. In this final round, the Government is aiming to designate an additional 41 zones to the 50 MCZs already in place. Without them, more than 60% of our seas will be left unprotected.
BSAC is working with the Marine Conservation Society to urge even more members to add their support and help to protect the rich and diverse marine life around British shores.
You can take part in the consultation now.
Photo by Alex Mustard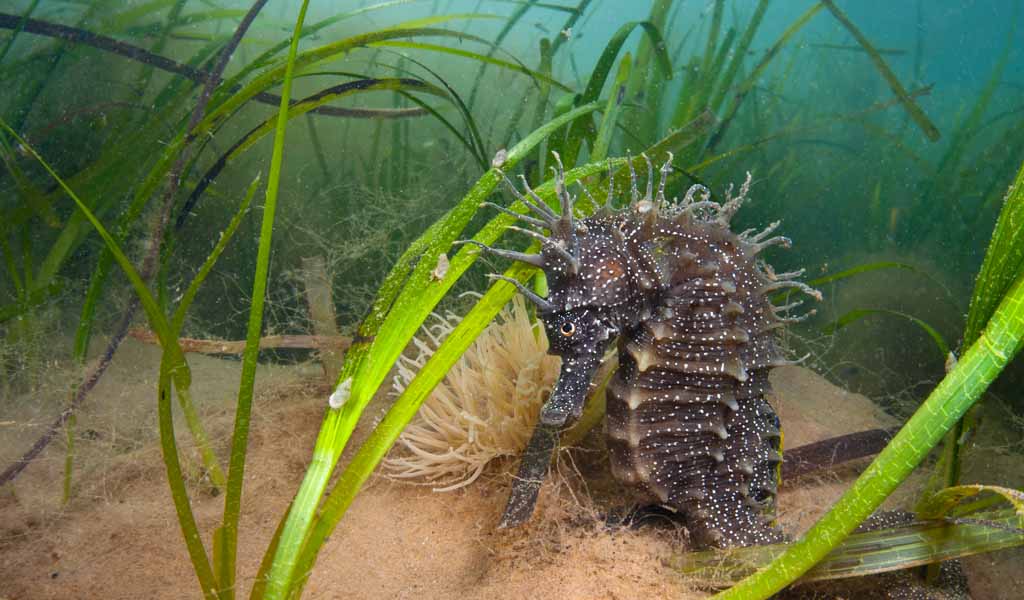 Four reasons why marine protected areas around our coastline are essential…
Marine Conservation Zones work

You only have to look at the flourishing waters around the island of Lundy, 12 miles off the Devon coast for proof!

Located in the Bristol Channel, Lundy became the UK's 's first Marine Conservation Zone in 2010. This divers' favourite is home to an incredibly diverse array of marine life and had already been designated a Special Area Conservation in 2000, due to the importance of its subtidal sandbanks, reefs, soft corals including pink sea fans, sea caves and grey seal population. Its protection also means Lundy is a 'no-take' zone and the island's marine life is now thriving, with its population of rare Spiny lobster, also known as a crawfish, going on to show real signs of recovery after the first four years of the MCZ.


The UK has some rare marine life and habitats

Our coastline is home to a staggering array of wildlife, including humpback whales, anglesharks, undulate rays, puffins, dolphins, seals and over 330 different species of fish!

UK waters also house rare species and habitats that urgently need our protection, particularly from human activities such as dredging and over-fishing.

Native oysters, seagrass beds, sea hare molluscs, maerl beds, shallow reefs with soft corals such as the sea fan and sea pen, seahorses... these are just some of the rare and vulnerable marine life around the English and UK coast that will directly benefit from being within a Marine Conservation Zone.


We have our own endangered species

We already have endangered species in our waters and time is of the essence to support them.

Thirteen marine habitats and eight marine species are currently designated as needing conservation measures under the European Habitats Directive. This list includes bottlenose dolphins, grey and harbour seals, harbour porpoise and the sea lamprey as well as habitats such as sea caves and shallow reefs around the UK. Even more sobering is the list of 30 marine animals that either live in or visit British waters that are now on the IUCN 'Red List' of Threatened Species, including the basking shark, blue shark and long-snouted seahorse.

Read more about these 30 endangered species.


It's an investment in our future

Our seas are facing unprecedented challenges – pollution, marine development, damaging fishing/man-made practices and climate change are all putting our oceans under pressure and if we don't act now, the damage could be irreversible. Some of the marine life and habitats in UK waters and around our coastline are particularly vulnerable to these challenges and need urgent protection.

When properly managed, Marine Conservation Zones can give marine wildlife a space to live, breed and feed. Protected areas that are allowed to recover, flourish and thrive can only benefit the areas around them, meaning a positive knock-on effect for wider areas and the life within them.

And by formally protecting these areas by creating even more Marine Conservation Zones, our marine environment's habitats and species can be being monitored and safeguarded for the future.
BSAC members have played a key role in the previous two consultations and this final round is our chance to give our seas the protection they deserve and safeguard them for future generations.
- Mary Tetley, BSAC Chief Executive.
Please help get more of our seas protected and take part in the consultation.
Click to have your say on Marine Conservation Zones.



Want to support BSAC's campaigning? The more members we have, the stronger our voice is.
< Read our previous blog on how to help protect 40% of English seas.