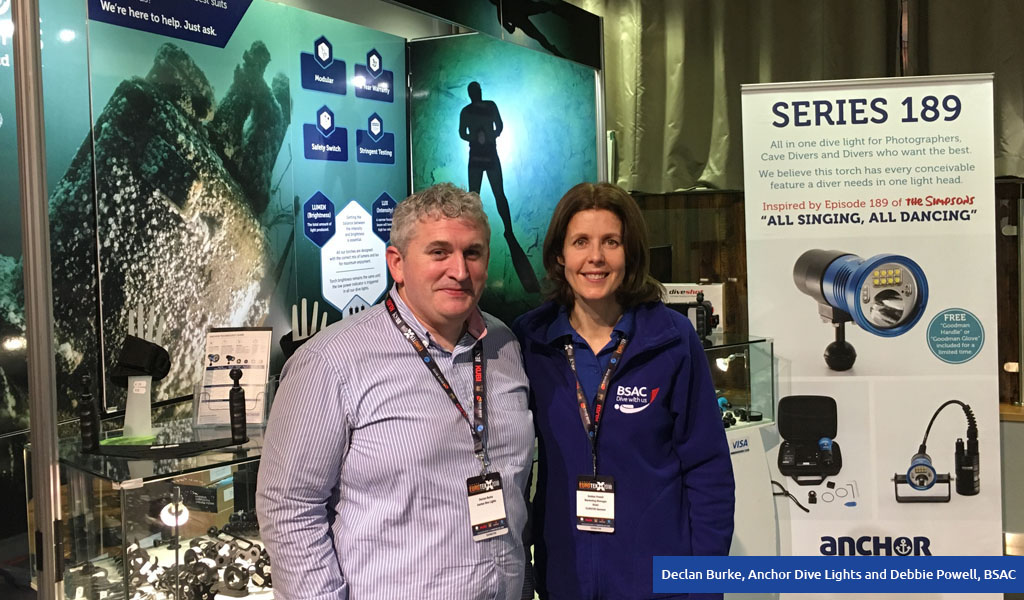 For a limited time BSAC members can enjoy exclusive prices with top-quality underwater torch company, Anchor Dive Lights.
Until the end of May 2019 members can get 15% off RRP and a generous 25% off RRP for current BSAC Instructors.
Anchor Dive Lights specialises in reliable and affordable primary dive torches and video lights (for Go Pro and similar). The Donegal-based company continually innovates to deliver reliable, durable and affordable lights for its customers.

Ideal for travel (small and lightweight), tested in North Atlantic conditions to 100m and with options for all levels of diver (entry-level, photographers/videographers and Tech), these torches could be a welcome reliable addition to your kit bag.


Get offer now

Anchor Dive Lights products are already popular with many members. Howard Rawson, Advanced Instructor at Selby Sub-Aqua Club who said:
Not only are the products better than advertised but the service is second to none. Very highly recommend any of the Anchor Dive Light products.
Join BSAC online today to access this and many other member offers and benefits.
Join BSAC today

Or, to join a scuba club - Send your postcode to hello@bsac.com and we'll help you find the right scuba club for you. Or if you fancy a chat call us 0151 350 6226 (Mon - Fri, 9 - 5:30).