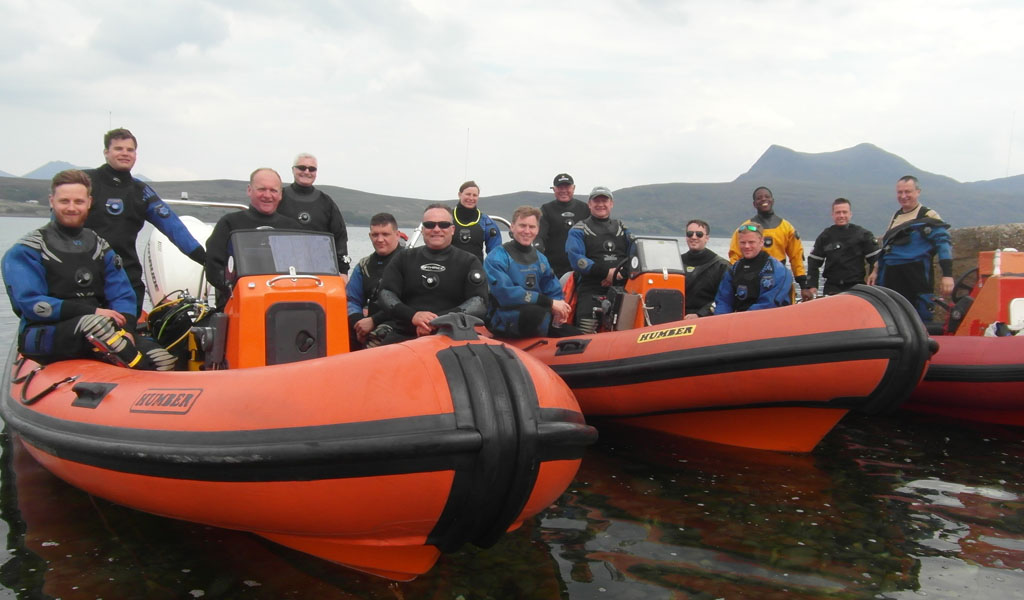 Do you think your club has what it takes to be a Heinke Trophy winner? Then let BSAC know!
Registration is now open for entries to the 2019 Heinke Trophy, BSAC's premier annual award. Launched back in 1958, the trophy is presented each year to the club considered to have done the most to further the interests of their diving and BSAC. 2018 saw RAF Lossiemouth scoop the award, the fi rst services branch to win the Heinke Trophy. Club membership secretary Colin McCarthy said the trophy has been a real boost for the members.

Winning the coveted Heinke has been seen as formal recognition of all the hard work put in by club members over the last few years. And being the only military branch to win since the award was introduced, it has certainly raised our profi le within the service sub-aqua community. I would encourage anybody considering whether or not to apply for the 2019 award, stop considering – just do it.

The Heinke Trophy is a fantastic way to put the spotlight on your club's achievements over the past year and showcase the impact you are having on the growth and enjoyment of recreational club diving today. Our winners will receive £1,000 and be presented with the Trophy at the BSAC Diving Conference in October 2019.
How to enter the 2019 Heinke Trophy
STEP 1:
Register your club's intention to enter the Heinke Trophy by completing the online registration form – deadline to register is 31 January 2019.
STEP 2:
Submit your final entry by midnight, 31 May 2019.

More information on the Heinke Trophy.


Want to start a club? It's easy (and free!). Start a BSAC club
Start a club today and receive a wealth of free support so your new club can thrive.

Divers of any agency can do this (no need to retrain) and immediately gain from the benefits such as insurance, free marketing materials/support and access to exclusive deals saving divers £100s. Want a chat first? Call us on 0151 350 6201 (Mon - Fri, 9 - 5:30) or email membership@bsac.com.