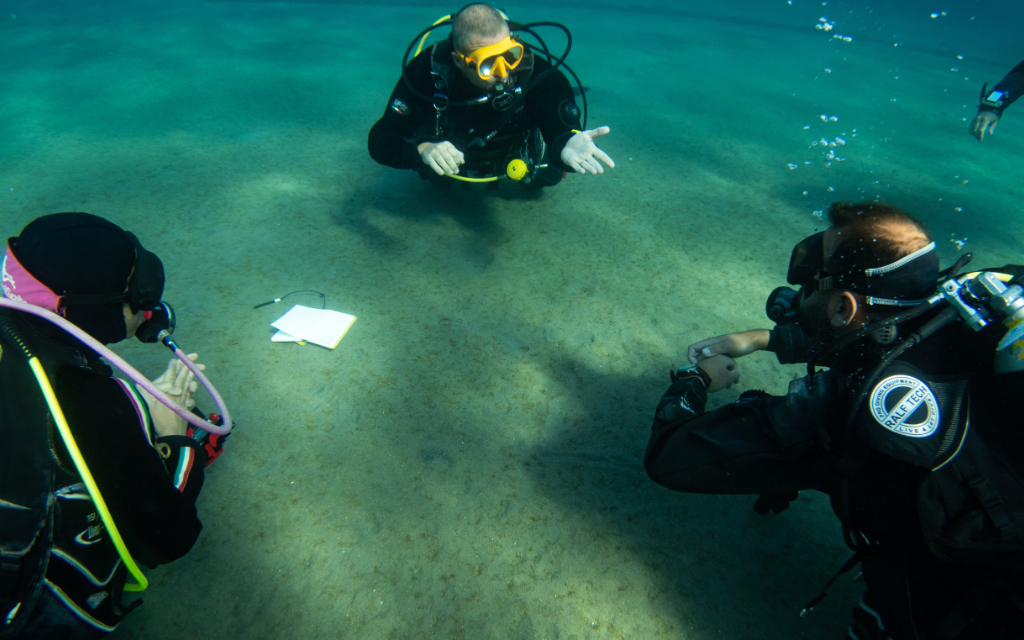 Four more Red Sea instructors have crossed over to BSAC following a recent event at BSAC Training Centre, Elite Diving.
With Egyptian dive tourism opening up again across all the Red Sea resorts, the Instructor Crossover course at Elite Diving sees BSAC continuing to strengthen its presence in the region. And for BSAC clubs and members, this means more opportunities to train and dive in one of the world's most popular diving locations.
BSAC National Instructor Fran Hockley led the Instructor Crossover training at Sharm-el-Sheikh based Elite Diving, which saw four of the centre's instructor team qualify as BSAC Open Water Instructors.
Elite Diving's Alun Evans said the crossover event was a huge success, and he was now looking forward to welcoming even more BSAC divers to the Sharm resort.
With the direct flights coming again, we have already seen a big upturn in BSAC clubs booking to dive with us. There are so many new divers that have never been to Sharm, and it's the ideal place for them to come to gain further experience in warm, clear water with so much to see. We now have more BSAC qualified Instructors to assist branch instructors if they want to bring their members to Sharm to complete their open water dives.
Find a BSAC Centre in the Red Sea
Elite Diving – Sharm El Sheikh
Octopus Diving Centre – Hurghada
Sundlex Diving Centre – Hurghada
Pharoah Dive Club – El Quseir
I'm interested in learning to dive, how do I get started?
Sign up to learn to dive with a BSAC Training Centre (to learn in around five days) or find a local club (to learn over a period of weeks/months). If you train with a centre, you can always join a club later.
I'm ready to pay, sign me up!Submit a learn to dive enquiry
Need help? Call us on 0151 350 6201 (Mon-Fri, 09:00-17:00) or email for a chat!