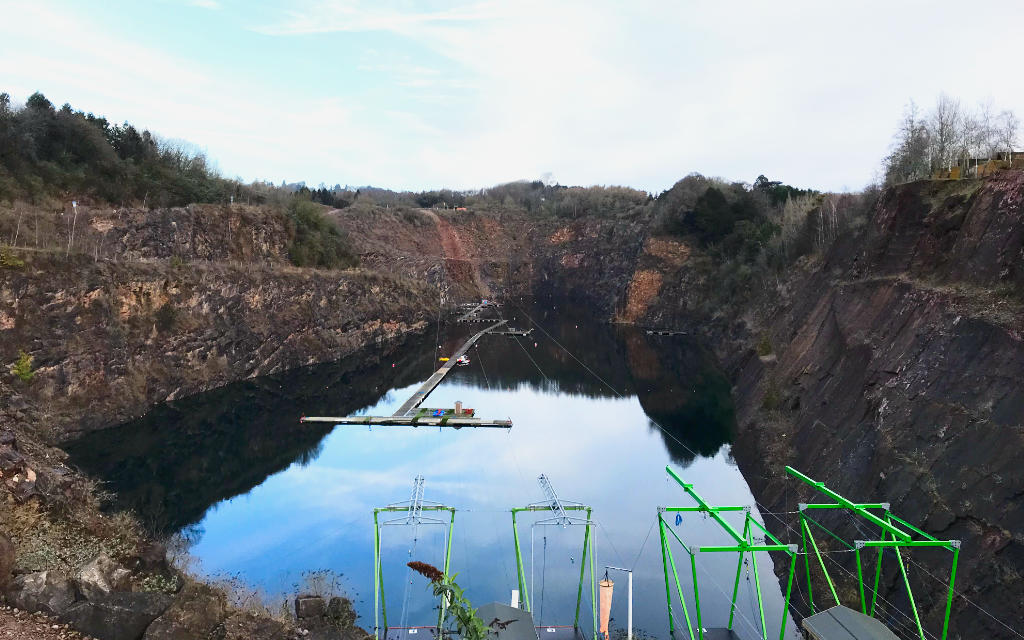 One of the UK's most popular inland dive sites, The National Diving and Activity Centre (NDAC), has shut down to the public.
In a short statement on its Facebook page, the company behind the Chepstow-based dive site announced that it had permanently closed, but gave no specific reason for the closure. The centre did, however, thank its many customers for their support.
Opened in 2003, the National Diving and Activity Centre (popularly known by its acronym and pronounced 'endak') was based in the former Dayhouse Quarry in Tideham, which was flooded in 1996. NDAC became a key training ground for many BSAC divers thanks to the 80m-deep site, which also provided a range of sunken attractions at depths to suit all diver levels. NDAC was also a popular site for technical diver training, thanks to its deeper depths.
In recent years, NDAC had diversified its business and added other activities alongside diving, including open water swimming, a zip wire and paddle-boarding.
The UK diving community was quick to respond to the news. Peter Davies, Chair of the Wessex Federation of Diving Clubs (WESSFED), said NDAC's closure was a great loss to the diving community.
Within its catchment area there are many thousands of divers from various agencies. Although there are a couple of other excellent open water dive sites within a reasonable drive, NDAC was unique in the facilities they offered both above and below the water. The closure will also be felt more widely across the whole community who enjoyed the many other activities on offer.
The BSAC network is working together to keep people connected to the sport. With online training, special interest webinars, competitions, support to clubs and the trade, and much more...we'd love you to join us.