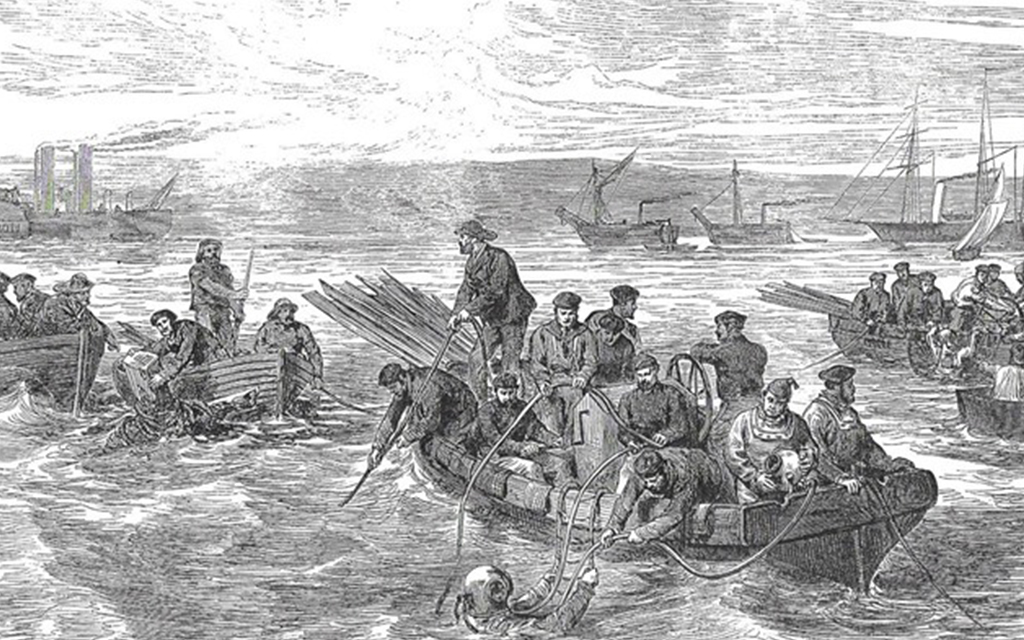 BSAC has collaborated with the Historical Diving Society to bring members and divers an exciting series of webinars covering some of the best underwater stories and adventures.
Starting on the 4 March at 19:30 and then every Thursday night until the 29 April, the weekly webinar event will feature a total of nine online presentations, each one exploring a fascinating diving tale of exploration and adventure.
Starting with the salvage of gold from HMS Edinburgh, 246m down, each webinar aims to bring the recent and not so recent past of scuba diving to life and will appeal to anyone with a love of underwater adventure.
Mark Paisey, BSAC Coaching Adviser and Online Learning Hub coordinator, said the partnership with the Historical Diving Society (HDS) meant divers and non-divers could delve deep into scuba diving's fascinating past.
The HDS has a passion for exploring, preserving and recording our diving heritage, which fits so well with BSAC. Anyone with an interest in our diving heritage will enjoy the opportunity to engage with the webinar topics, with many being presented by speakers who were there.
One highlight of the series will be the story of the disappearance of Commander 'Buster' Crabb and will be presented on 22 April by Anne Bevan, based on her late husband John Bevan's book. John was a BSAC National Instructor as well as the founding Chair of the Historical Diving Society.
The full the programme includes:
4 March - Salvaging gold from HMS Edinburgh
11 March - Enjoy a 'tour' of a 19th-century submarine factory
18 March - Historic diving in Ireland
25 March - Mike O'Meara's time as a submarine lockout diver during the 1970s
1 April - History of underwater welding
8 April - The diver who saved the Winchester Cathedral
15 April - The salvage of the Dixilan Field
22 April - What really happened to Commander Crabb?
29 April - The raising of the Kursk


HDS is a charity, and so there will be a small charge for each webinar as a donation. Webinars are priced at £3 for members and £5 for non-members, and places can be pre-booked online. Each webinar needs to be booked individually so you can choose which one you want to attend.
The Historical Diving Society exists to promote and preserve our diving heritage. Being able to bring these webinars to our membership, and wider, means we can continue to support their essential work.
You can book your place on the HDS webinars at bsac.com/webinars (non-members can book by emailing drt@bsac.com).
Please note: the webinars are live events and will not be recorded so each one must be watched on their broadcast date.
The BSAC network is working together to keep people connected to the sport. With online training, special interest webinars, competitions, support to clubs and the trade, and much more...we'd love you to join us.