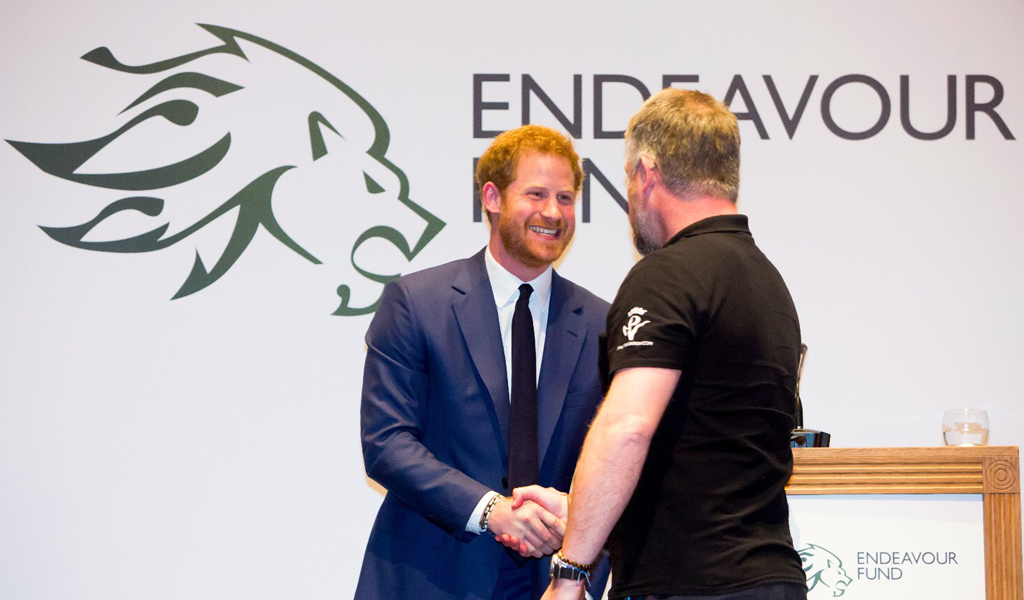 A BSAC diver has become the second Diving for All (DfA) ambassador receives the Henry Worsley Award for his work with injured army veterans.
Former Rifleman Sean Gane was presented with the Endeavour Fund's premier award by Prince Harry, following in the footsteps of fellow DFA instructor, Neil Heritage who received the inaugural award in 2017.

Named in honour of Henry Worsley, a former British army officer who died in 2016 as he attempted a solo crossing of the Antarctic, the award honours inspirational individuals who support others through adventure.

Sean was given the Henry Worsley award in recognition of his achievements, including his role in Team Fortitude's Dog Sledding Expedition in Sweden.

Sean said he was delighted to receive the award.
It was amazing. I honestly would not have wanted to choose from the shortlist, everyone could have won and it would have been well deserved.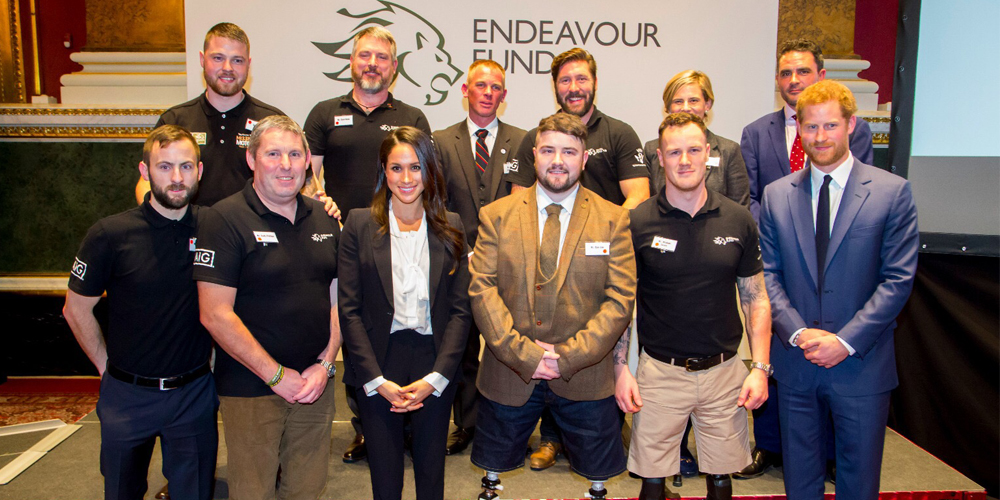 Army medic Sean suffered serious injuries while on tour in Afghanistan, leaving him with damage to his hearing, neck, shoulder, lower back as well as post-traumatic stress. He continues to recover and now works for the Warrior Programme, helping fellow veterans, serving personnel and their families.

Working with the Battle Back – which supports injured service personnel – and BSAC's Diving for All programme (DfA), Sean learned to dive. He is set to start the Open Water Instructor course later this year, so he can continue to support other injured veterans to learn how to dive.

Sean said:
Diving has been a massive part of my recovery, both physically and mentally. I found once in the water I had little or no pain and your head is in the moment. This had a massive calming effect on me and being able to pass that on and seeing it in others is amazing.
The Endeavour Fund was established back in 2012 to support wounded Service men and women in their recovery through advice, support and physical challenge opportunities.

BSAC Diving for All programme has been designed to give instructors the skills to teach people with impairments to qualify as BSAC divers and divers the skills to buddy divers with disabilities.

More information bsac.com/dfa