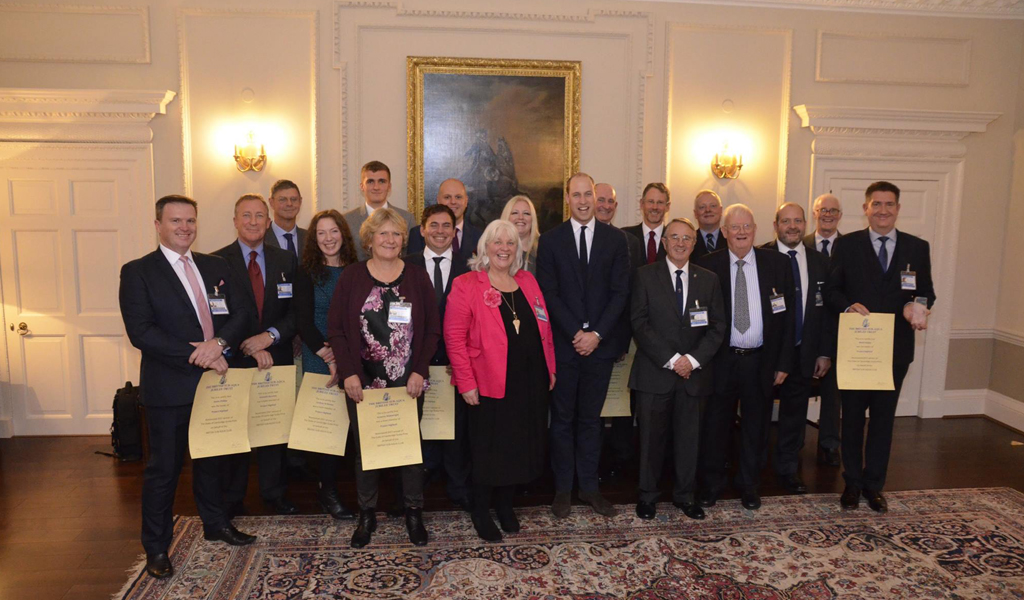 Fantastic day! Congratulations to the Highball Project team who yesterday received the Duke of Cambridge Scuba Award, presented by BSAC President HRH the Duke of Cambridge, at a ceremony in Kensington Palace.
The team, led by Mark Paisey and Kevin Phillips of East Cheshire Sub Aqua Club (ECSAC), received the Royal recognition for their work to raise two iconic bouncing bombs from Loch Striven, in time for the 75th anniversary of the Dambusters raid next year.

The Duke of Cambridge Scuba Award, formerly the Duke of Edinburgh Jubilee Trust Award, recognises the best scientific project carried out by BSAC members each year.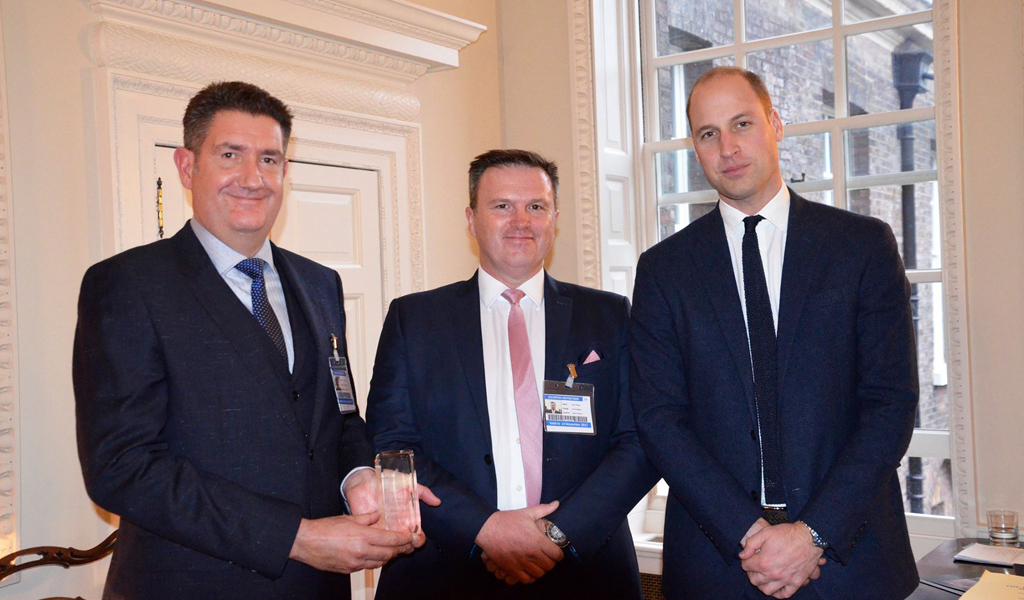 Divers from five BSAC clubs were on the Highball Project team and all received certificates. Well done to Lindsay Brown, Henry Paisey, Frederico Moreira Santos, David Ketteringham, Louise Ketteringham, Philip Grigg, Cameron Cromwell, Simon Smith, Suzanne Wainwright, Kenneth Burrows, and Laurence Broome.

They were accompanied by BSAC Chairman Alex Warzynski, BSAC Chief Executive Mary Tetley, Chairman of British Sub Aqua Trust John Bevan, Honorary Secretary, British Sub Aqua Jubilee Trust Gavin Anthony, and Dr John King Trustee British Sub Aqua Jubilee Trust.