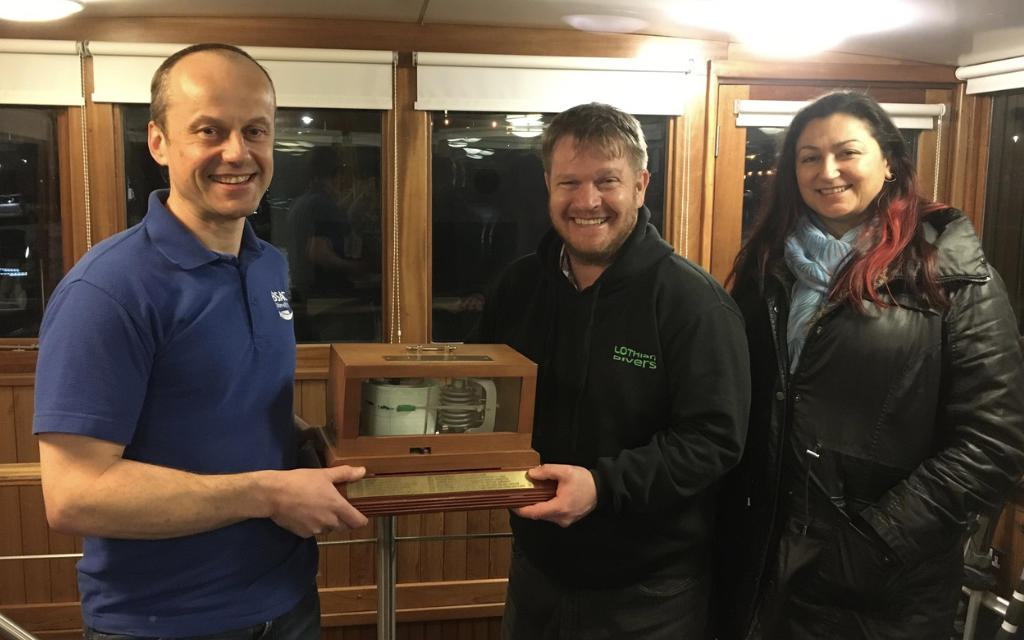 BSAC would be nothing without its volunteers and every year we aim to recognise the invaluable contribution our members make to the organisation.
We are delighted to announce the full list of BSAC award winners for 2021, as announced at the BSAC Annual General Meeting, on Saturday 14 May 2022 – our congratulations go to you all.
With diving and training still somewhat restricted last year as a result of lockdown restrictions, a few of the annual BSAC awards are still on hold until the 2022 awards.
But in the meantime, here are our well-deserving 2021 winners:
Award

Awarded to

BSAC Expeditions Trophy

Awarded annually and presented to the organiser of the most significant British exploratory diving expedition of the year

Lothian Divers for their trip to the Knoydart Peninsula and Loch Nevis. You can find out more about their expedition online.

BSAC Safety Awards

Presented in recognition of endeavouring to save a life without involving diving techniques

Jeremy Coton and Matt Pryme; Mike Morgan, Imogen Broad, Rhian Antony, Aidan Smith, Michael Bramham and Michael van Cauter; Izaak Aitkin, Scott Gillham and Paul Towers; Quentin Spottiswood and the Southern Scuba rescue team

Volunteer of the Year Award

Presented to a BSAC member who goes that extra mile in the promotion of the club's aims and objectives

Johnathan Hudson

Nationally assessed examination awards

First Class Diver Awards

Awarded to successful candidates of the FCD

David Ashmore and Stephen Winstanley

Open Water Instructor Award

Awarded to the most exemplary candidate on the Open Water Instructor Exams

Alexis Moreno

AI Award

Awarded to the most exemplary candidate on the Advance Instructor Exam

Cara Nicholson

National Instructor Awards

Awarded to successful candidates of the National Instructor Exam

John Potten and Dave Woodward

NI Award

Awarded to the most exemplary candidate on the National Instructor Exam

John Potten

Wilkinson Sword

Awarded annually to the candidate who has the most admirable performance in a BSAC nationally assessed examination

Jacob Broughton-Venner
Congratulations to all our 2021 BSAC award winners.
Postponed awards
Due to Covid restrictions still impacting some of BSAC's training and diving programme, it has not been possible to award the following for 2021.
Heinke Trophy – awarded to the branch furthering the interests of all branch members and of BSAC. Heinke 2022 is now open for expressions of interest.
Colin McLeod Award – presented to person(s) who, in the opinion of the Trustees of the BSA Jubilee Trust, have contributed to international cooperation and harmony in diving and associated activities.
Peter Small Award – for 'the most worthwhile and ambitious BSAC project, conducted in British waters.'
Alan Broadhurst Safety Award – awarded for the use of good diving lifesaving techniques. Presented to the rescuer, acknowledging and recognising their extreme bravery and use of good diving techniques.
For more information on the annual BSAC awards, go to bsac.com/awards.
The BSAC network is working together to keep people connected to the sport. With online training, special interest webinars, competitions, support to clubs and the trade, and much more...we'd love you to join us.