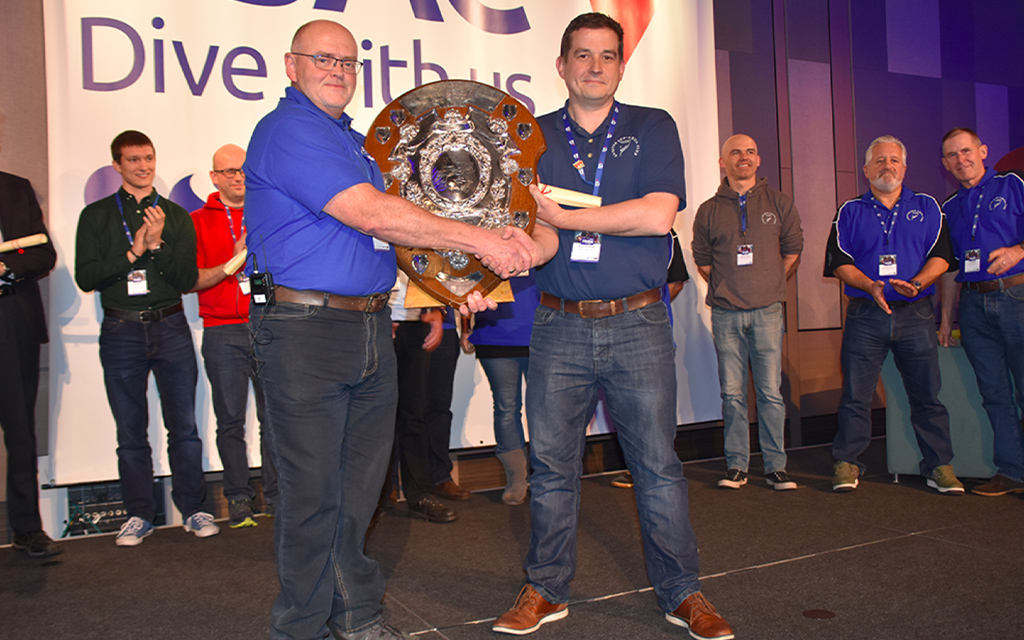 After an extended break due to the Covid pandemic, the Heinke Trophy has returned for 2022 and all clubs can now register to take part.
BSAC's premier award, the Heinke Trophy has for the past 64 years recognised the significant contribution its clubs and members make to the growth and development of scuba diving.
And, after the disruption of the past two years, this recognition is particularly relevant.
The Heinke now aims to celebrate the resilience of BSAC clubs and their achievements during an extremely difficult period for BSAC and club diving. With a focus on shared learning, the Heinke Trophy 2022 also offers clubs the chance to show how they have risen to the challenges of Covid and what they have learnt as a club.
Heinke Trophy adjudicators, Phil Harrison, Tony Marshall, and Kevin Phillips said they wanted the 2022 award to document and celebrate BSAC clubs' achievements during the pandemic experience.
The entry criteria for the Heinke Trophy 2022 will now include the opportunity for clubs to specifically highlight how they overcame the difficulties of the past two years.
Phil Harrison explained:
We've learnt a lot through Covid, and we want the Heinke to share what we have learnt, and how that will change for the better, how clubs will operate in the future.
How to enter the Heinke Trophy 2022
The Heinke Trophy is open to BSAC clubs of all sizes – UK-based and overseas, diving or snorkelling (or both), well-established or new. Our 2022 winner will receive a £1,000 cash award to spend on their club's activities and be presented with the prestigious Heinke Trophy.
To take part in the Heinke Trophy 2022, interested clubs have until the 30 June to register their intention to enter.
They will then be required to compile their Heinke Trophy 2022 report, which must be submitted by 30 September.
Our Heinke Trophy 2022 winner will be announced late Autumn.


To register your club's intention to enter the Heinke Trophy 2022 and for further information on this year's award as well as past winners, go to bsac.com/heinke.
Find out more and register your interest
Five reasons to enter Heinke 2022
Showcases your club: you can share your club's achievements as well as learnings, which can benefit other BSAC clubs too.
Great fundraising tool: for many, the Heinke Trophy winner title has helped in grant funding applications.
Cash prize: the winning club receives a £1,000 cheque to be spent on club activities.
Boost for your members: numerous previous winners have commented on the motivating impact applying for the trophy has had on their members.
Increased publicity: previous Trophy winners have successfully used their win to get publicity in their local media.


Winning the Heinke Trophy is a great accolade for any club, but the real value is the focus it gives your club once you have decided to do it.

Whether it is delivering special projects or just documenting everything you value about your club and its members, the Heinke encourages participation and ultimately provide a great sense of common achievement.
— Nick Carter, Clidive - Heinke Trophy winners 2020