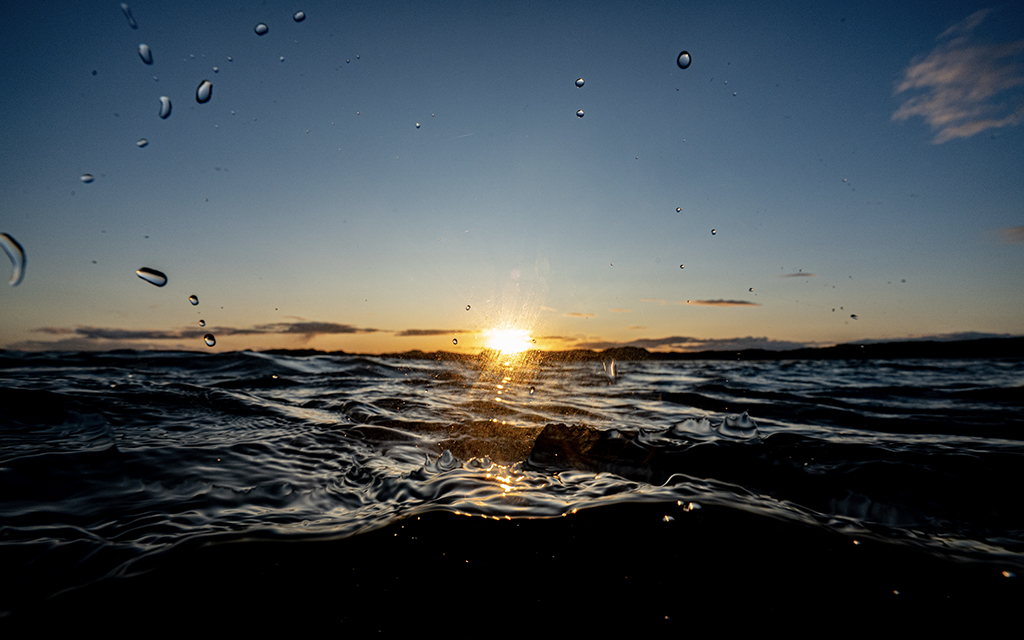 Annually on 8 June, the world comes together to celebrate the oceans of the world. This year's theme is The Ocean: Life and Livelihoods, a theme relevant today as we look at the effects of climate change, ocean acidification and the spread of microplastics into what seems like every sphere of life.
On 8 June 2021, the Division of Ocean Affairs of the United Nations has chosen to celebrate the importance and wonder of the ocean. The purpose is to 'shed light on the wonder of the ocean and how it is our life source, supporting humanity and every other organism on Earth'.
There is a fantastic array of speakers and activities that you can access by logging in to the site. Speakers of the calibre of Jean-Michel Cousteau and Dr Sylvia Earle will be giving their views of the importance of the oceans to our health and the wellbeing of the planet. A marine biologist from Hawaii will be talking about her research, and others will be discussing the importance of sustainability. There will be contributions about creating sustainable livelihoods, the blue economy, and taking action to help protect the marine environment that is essential for many people.
World Oceans Day happens every year with a different theme — Life and Livelihoods is really relevant today as we look at the effects of climate change, ocean acidification and the spread of microplastics into what seems like every sphere of life. We are reminded that the oceans produce 50% of the planet's oxygen and absorb 30% of the carbon dioxide.
How can divers and snorkellers make a difference to the oceans?
So, how can we as BSAC members celebrate World Oceans Day 2021 by becoming more sustainable in our way of enjoying our hobby? Members want to know how they can help our seas become healthier places. Recently a member asked, "how can I make a positive difference to our seas?"
There are so many little things we can do. Here are some simple ideas that we can start implementing immediately…
When we are allowed to, we can car share on the way to our dive.
We can make sure that we take reusable water bottles, filled with tap water, and ensure our lunch boxes and packaging is reusable as well.
As we dive we can make sure that all our dangly gauges and torches are safely tucked away so they don't crash into the reef or wreck we are diving.
We can make sure our buoyancy is spot on, and use kicks that don't pick up silt, or touch what we are diving on. How is your frog kick these days?
If we dive from rhibs or hard boats perhaps we can find that sweet spot on the engine that gives maximum power for the least fuel use.
When we have finished our dive, we can make sure we take all our litter home to get rid of it responsibly.


As divers we are eyes on the seabed, we are concerned about our environment, we enjoy being underwater. Often we are the first to see changes, to discover new wrecks, and to study what we find.
Tell us how you're being sustainable
Finally, we would like your ideas about being more sustainable in our behaviour—both with our diving and in our day to day lives.
Do you know a manufacturer who makes clothes from recycled lost fishing gear, or plant pots from discarded fishing nets?
Is your new 2mm tropical wetsuit made from recycled material, and are you now using soap and solid shampoo bars as you brush your teeth with sustainably sourced bamboo toothbrushes?


If you are doing anything along those lines, or if you companies that support sustainability in their diving products, we would love to hear from you at environment@bsac.com.
The BSAC network is working together to keep people connected to the sport. With online training, special interest webinars, competitions, support to clubs and the trade, and much more...we'd love you to join us.