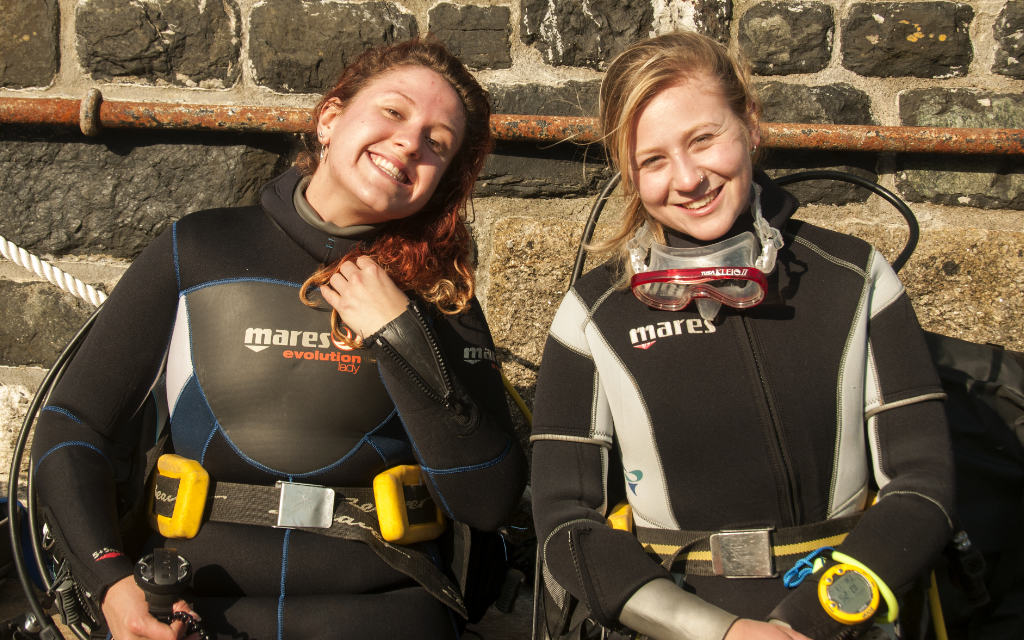 8 March marks International Women's Day - join us as we celebrate women in diving and snorkelling and reflect on how we can improve inclusivity in our sport.
When it comes to sport, women experience more barriers than men. These are many and varied but according to Sport England they can include fear of judgement, lacking confidence and not having enough time. Each of us needs to play our part in pulling down these barriers, and that's why we want to celebrate BSAC's women of all ages enjoying our sport.
Women in sport
Despite a number of high-profile campaigns from Sport England, more men do sport and physical activity than women at almost every age group. The gender gap in sport still very much exists, even though gender equality in sport (and everywhere) remains high on the public agenda.
Let's get more women diving
In BSAC, around twice as many men take part in our sport than women. We'd like to encourage more women to take part. If you're involved in a club, check out the Women in BSAC online support section for clubs, which includes:
Time to celebrate women in diving and snorkelling
On International Women's Day itself (Monday 8 March) on our social media channels we'll be asking women to share their favourite photo of a diving trip and to tag three female friends that they think should make diving their new adventure in 2021. There will be a post on BSAC's Facebook and Twitter accounts that you can comment on with your photo, or if you're on Instagram you can share it with the hashtag #bsacdivers and tag our account so we can see it.

The BSAC network is working together to keep people connected to the sport. With online training, special interest webinars, competitions, support to clubs and the trade, and much more...we'd love you to join us.