On 15 October BSAC will celebrate its Platinum Jubilee. Let's party!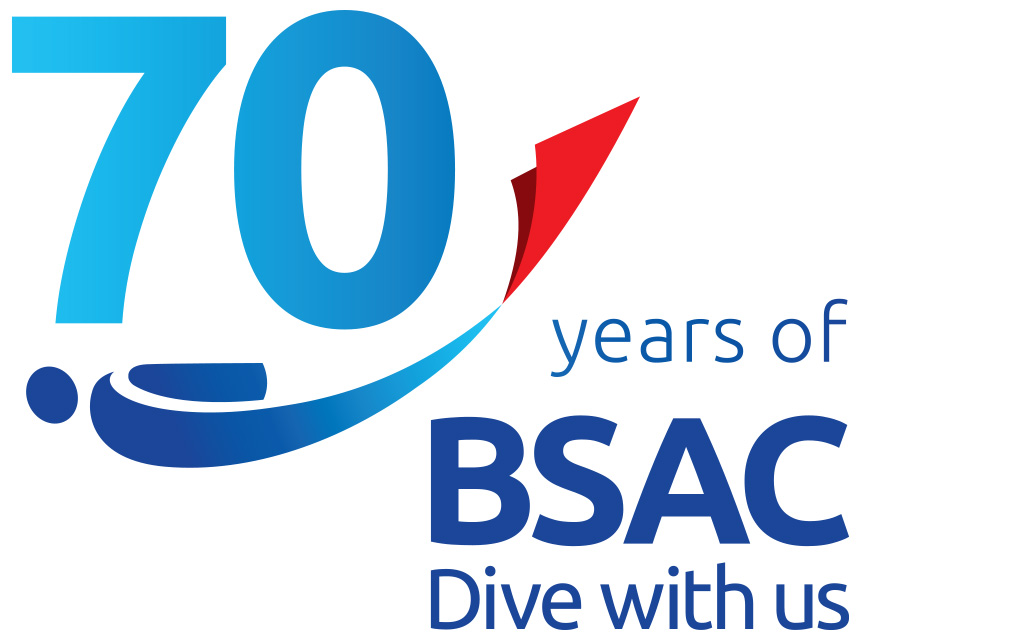 Seventy years after a small group of British divers came together, united by a 'mutual interest in underwater activities', BSAC is now Britain's biggest diving club, training around 5,000 new divers every year.
From the early-day scuba diving pioneers – those adventurous men and women who pushed the boundaries towards today's recreational diving - through to the everyday club divers and snorkellers who continue that legacy, BSAC and its community of members have been there every step of the way.
BSAC CEO Mary Tetley said:
The heart and soul of BSAC has always been its members; our community of like-minded divers and snorkellers.
Even as we enter our 70th year and look back at decades of change, I feel we are proudly rooted in the traditions established by the founding members. We are still very much the community that Peter Small and Oscar Gugen sought to create, and which successive generations have supported. It's what makes BSAC different from the other training agencies.


So, let's celebrate!
BSAC is inviting clubs to get creative and organise fun events for members, to help celebrate BSAC's big birthday.
Mary is keen members celebrate the anniversary their way.
We hope in our 70th year that our clubs will celebrate with us. You could have a big birthday bash, a fundraising event or a 70th challenge of some kind. Or it could be an already planned club event given that extra Platinum twist.

Keep us posted! Remember to share any 70th celebration pictures or videos on your social channels using the #BSACdivers hashtag. You can also send them in directly to marketing@bsac.com for potential inclusion in SCUBA magazine.
Clubs and members are welcome to use the special 70th anniversary version of the BSAC logo as part of their celebrations. Downloadable from the BSAC brand and logo web page.
70th merchandise
New limited edition 70th anniversary grey shirts are available to buy in BSAC's online shop. The 70thanniversary inspired polos are available in both male and female from sizes small - XXXL and women's sizes 8 – 20. The polos can be purchased at £17.50 plus postage.
BSAC has also launched a special edition '70 years of BSAC' pin badge, making it a great accessory to add to any dive bag, fleece or lanyard. The badge is 25mm in size and available to purchase at £3 plus postage.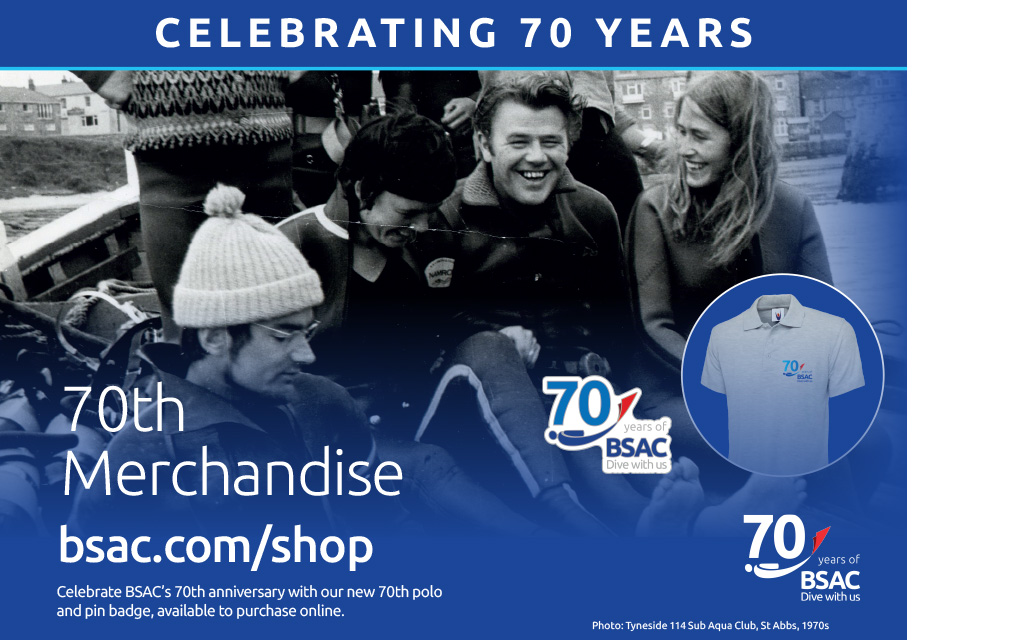 More to look forward to
SCUBA magazine is going to celebrate BSAC's 70 years with some wonderful photos and stories, and a special issue coming out later in the year.
Plus, the London Boat Run is looking to make a comeback! After two years of being on hold, we plan to hold this event in October, as we celebrate BSAC's actual birthday. So, keep an eye out for the announcement!
In addition BSAC will be sharing stories, pictures and videos through the year in SCUBA magazine and online, to help mark its 70th year.
Join in on the 70th celebrations!
We can't wait to see how our community celebrate BSAC's 70th anniversary, don't forget to tag us #BSACdivers