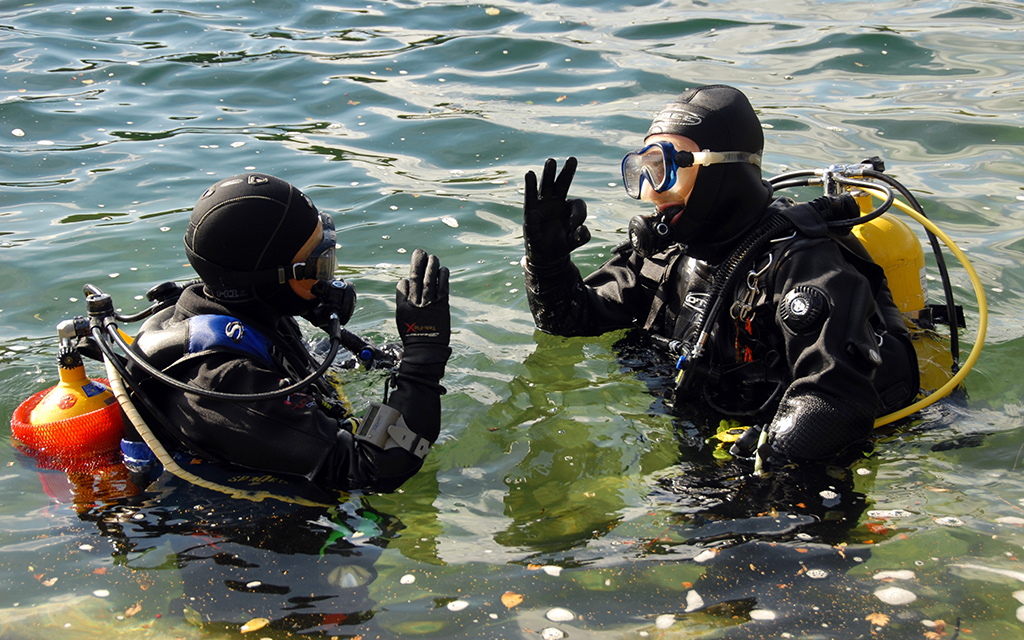 BSAC has revised its COVID-19 guidance for members, to reflect the latest understanding of the disease.
The UK government and various organisations who provide BSAC with advice have changed their recommendations. As of November 2022, the main guidance is:
There is still a risk from COVID and this is particularly an issue for some people.
The UK government policy is that anyone with COVID symptoms should stay at home.
Sharing equipment and training aids, especially mouthpieces, is a key risk that needs to be mitigated using the measures in our guidance.
Safe training
BSAC is advising divers to read the latest advice and COVID-19 Safe Diving guidance documents to ensure your diving and training take place in a responsible and safe manner.